Children remember those who've sacrificed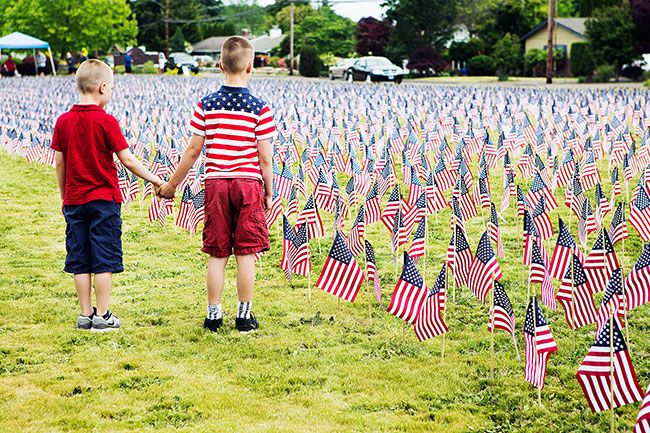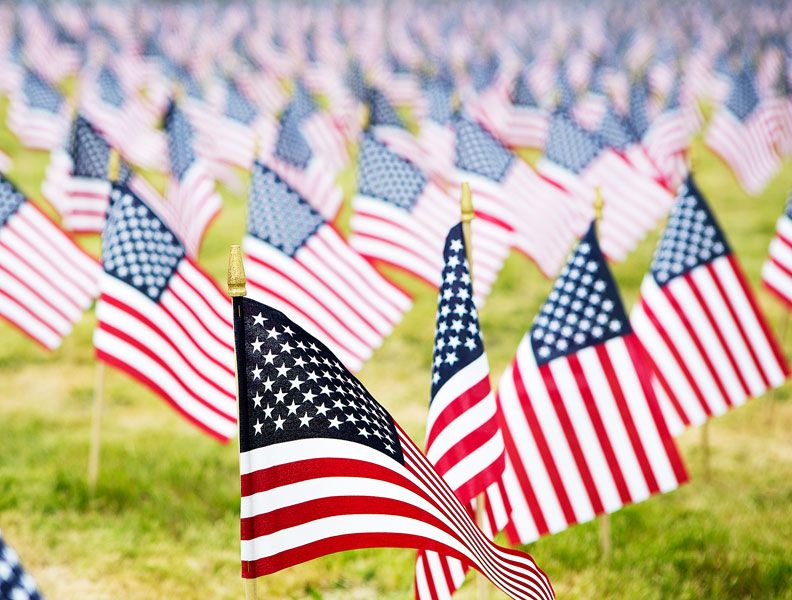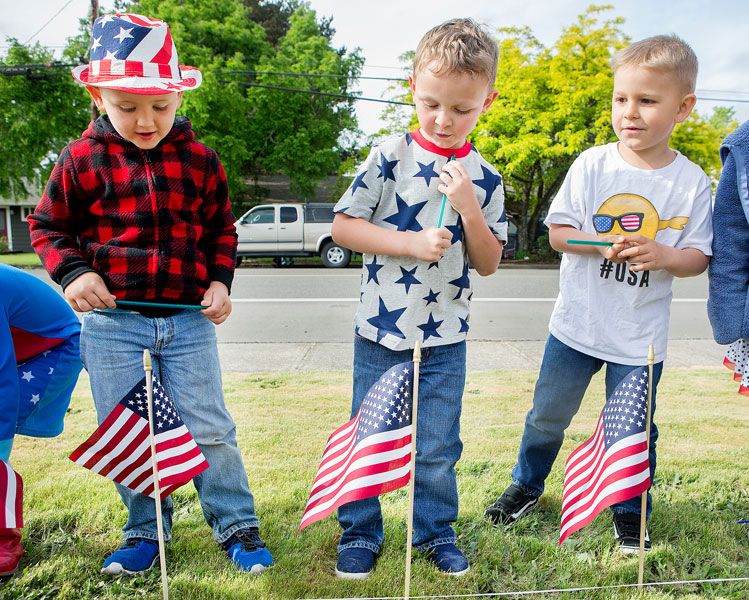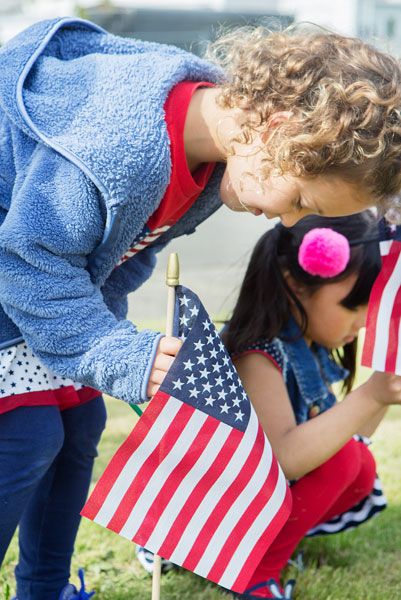 Preschooler Diego Rios bent down to place a small American flag into a hole in the lawn at McMinnville Christian Academy. He made sure the stripes were on the right, with the blue field of stars closest to his left shoulder.
He stood straight. "Thank you for your sacrifice," the young boy said to an Oregon soldier who gave his life in service.
Diego planted a couple more flags Friday morning. His classmates at MCA also planted flags and thanked soldiers all day, creating a field of 5,099 flags — one for each Oregonian who has died in battle since World War I.
The flags remained on view through the weekend and the Memorial Day holiday. At night, they were lighted by spotlights provided by Mainline Paving.
"It's OK to barbecue and have fun on Memorial Day," preschool teacher Tara Hessel told her students. "But what do we do first?"
Asher Crouse, another preschooler, was quick to answer: "We say thank you for your sacrifice!"
Memorial Day is about "people in the Army who died," Asher said.
Classmate Jackson McGanty added, "They sacrificed to keep us safe. They died for freedom."
Hessel and other teachers at the private school make sure students learn about the freedoms for which American military personnel have fought. They learn that children in some other countries don't get to go to school like they do; and in some countries, people can't even speak freely.
McMinnville Christian Academy students also learn that U.S. soldiers may make the ultimate sacrifice, dying for their country. Their sacrifice parallels that of Jesus, students learn.
Children considered that as they planted flags in the lawn beside Baker Creek Road for the Memorial Day display. After installing each flag, they paused to say, "Thank you for your sacrifice."
Inside: For additional photos, see A2.