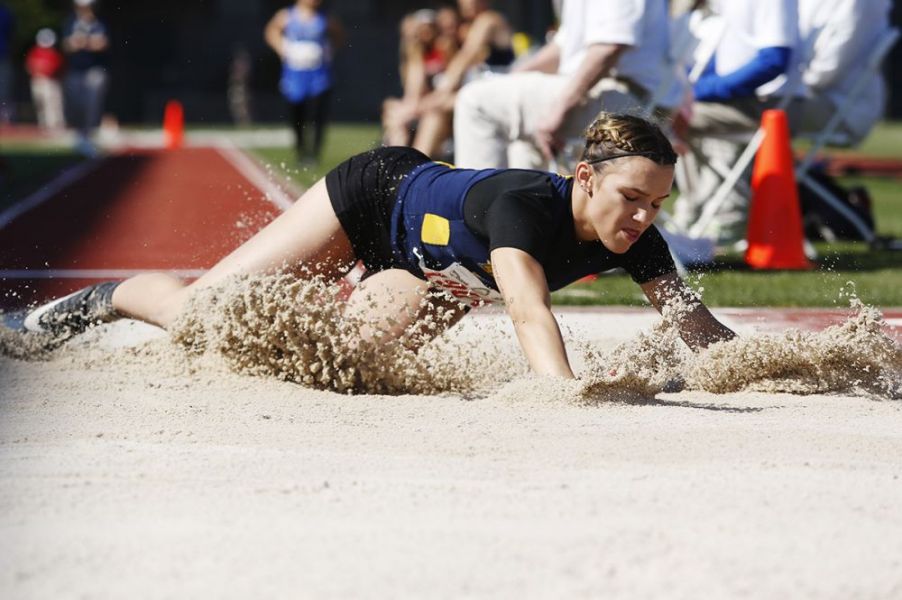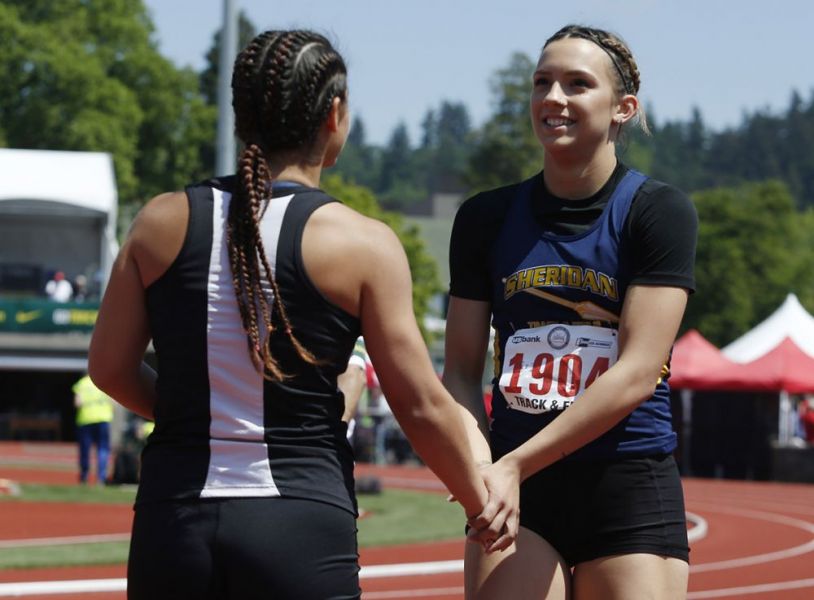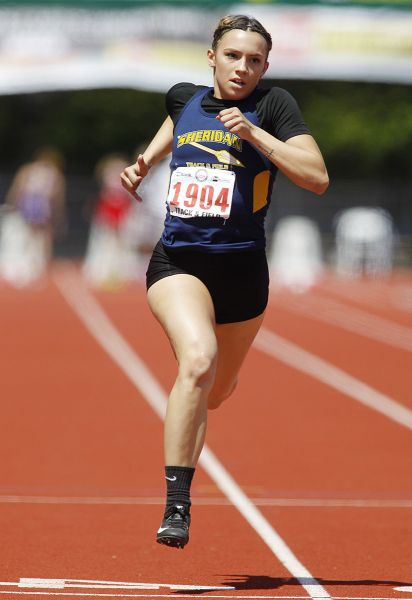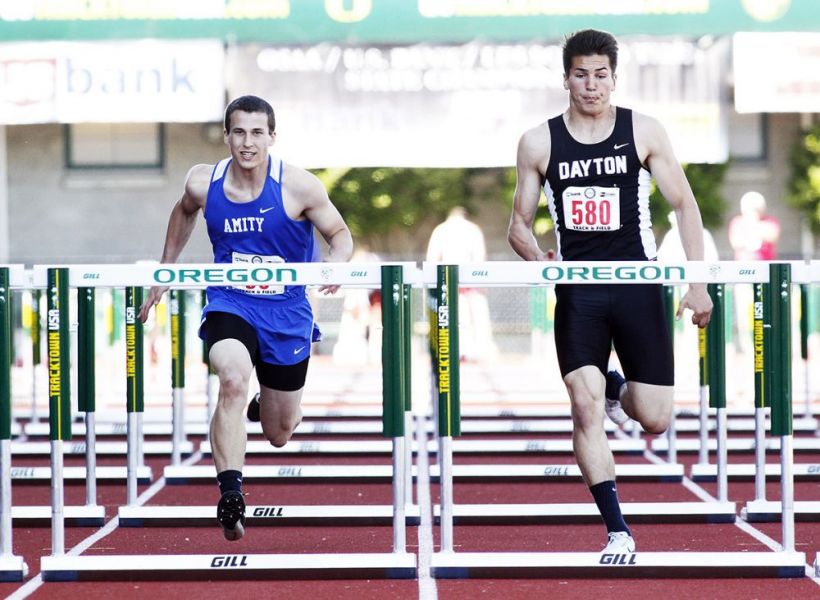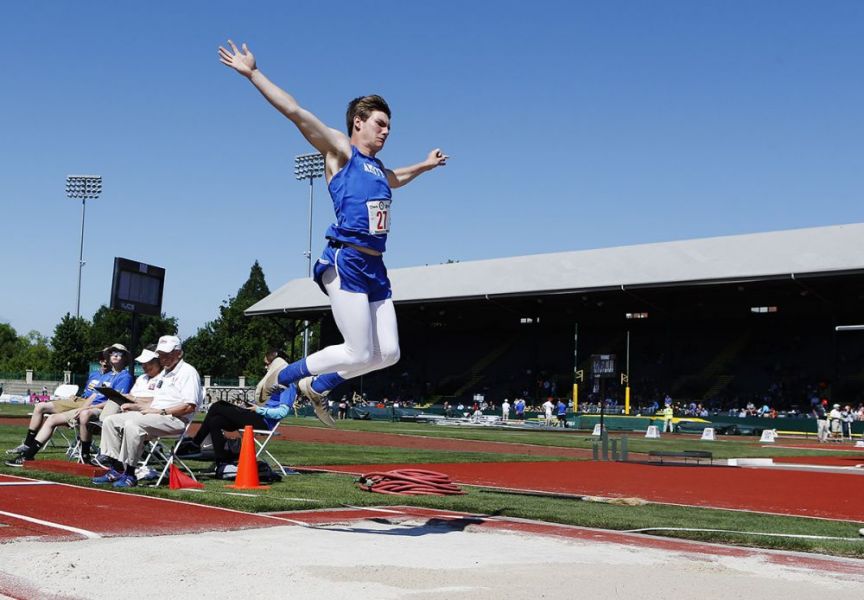 State track day one: VanZant wins girls' long jump title
EUGENE – Sheridan's Ronni VanZant won her first career state track and field championship during today's Class 3A events at Historic Hayward Field in Eugene. With a final mark of 16 feet, 11.25 inches, VanZant captured the girls' long jump title.
"It's very exciting," VanZant noted of her first title. "It was a little exhilarating coming into today. But I think I handled all of my emotions really well."
VanZant will try for the 100m and 200m championships tomorrow. She won the preliminary heat of the girls' 100m with a time of 12.59 seconds, a new personal best. In the 200m prelim, she finished second with a time of 26.07 seconds.
"I'm ready for another two,"VanZant said with a confident smile.
Willamina's David Hensley claimed a runner-up finish in the boys' long jump. He set a new personal record with a final distance of 20'9.5".
When asked about his performance, Hensley felt he had more to give. However, he appeared content with the second-place finish, saying, "It feels pretty good, because I came into expecting maybe fifth at best. This gives me a lot of confidence going into the triple jump tomorrow; that's my event."
Also in the boys' long jump, Brian Hatch of Amity finished fourth with a mark of 20'6.25".
David Olvera's finished fifth in the boys' shot put. He threw a personal best 44 feet, 4.5 inches to score four points for Sheridan. The senior improved his PR by five inches.
In the boys' 100m, Dayton's Owen McLoud qualified for the finals with a time of 11.35 seconds, which placed him fourth. McLoud also qualified in the 110m hurdles, finishing second overall with a time of 15.43 seconds. In the 300m hurdles, he qualified after finishing in first with a time of 42.15 seconds.
Jonathan Mather also qualified in the 110m hurdles, posting a time of 15.74 seconds, which placed him fifth.
Amy Kraemer's time of 48.54 in the girls' 300m hurdles qualified her for the finals tomorrow.
The Pirates' Thomas McKay will compete in the boys' 400m final after finishing eighth in preliminaries with a time of 53.51 seconds.
Amity's Riley Stearns earned ninth place in the girls' discus throw. Her final mark of 112'2" was a career best and also set the Warriors' freshman record. Willamina's Hannah Hughes failed to record a mark on her three throws.
Kody Fuller of Dayton failed to clear a height of 11'6" in the boys' pole vault.