Sip! draws crowds to taste wine, food in space museum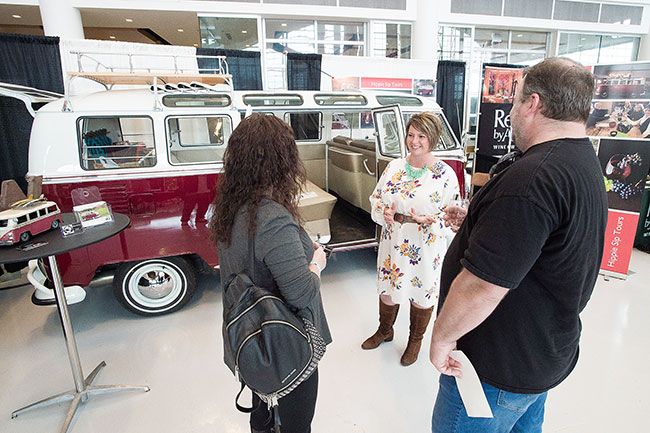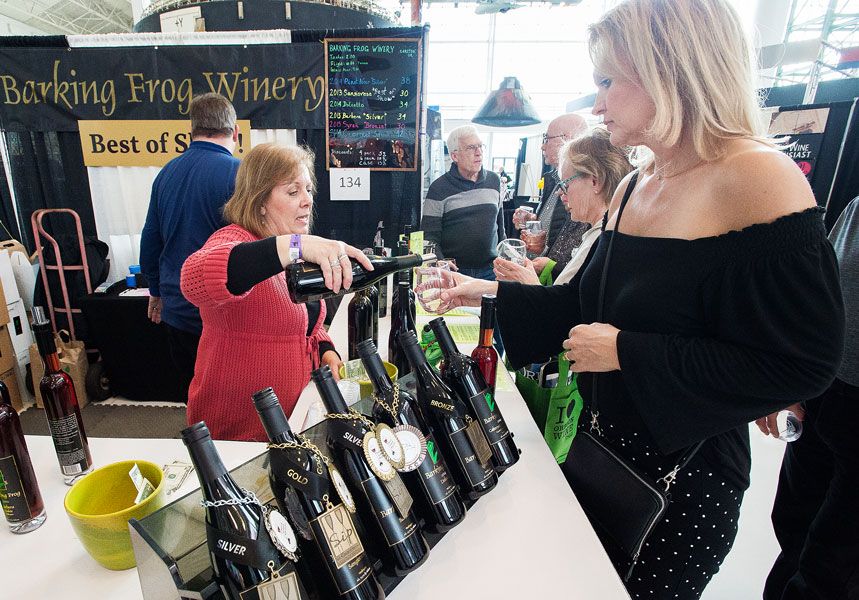 Smiling people tasted wine, sampled new and familiar foods and looked at art -- and rockets -- as the Sip! Food and Wine Classic got underway Friday afternoon.
"We tell everyone we're here to support the school," said Cindy Wallace, referring to St. James elementary, the beneficiary of the weekend.
She attended with her husband, Gerald Witt, whose daughter works at St. James. In addition to supporting the school, they were enjoying perusing booths and finding gifts for relatives and friends.
Vendors were smiling too. "We just love this. It's a great event," said William Kobyluck of Methven Family Wines.
The Dayton winery has been pouring wines at the Classic for many years; Kobyluck has taken part more than 11 times himself. He said its a great way for Methven to show off its wines and get people interested in visiting the tasting room or joining the wine club.
And he loves seeing other wineries at the event, along with vendors offering everything from flavored olive oils to winery tours to sculptures. The volunteers who run the festival really take care of vendors, too.
The event, which has been popular since 1994, will continue until 9 p.m. Saturday and from noon to 5 p.m. Sunday. The Jake Blair Band will be featured from 5 to 8 p.m. today and chef competitions and demonstrations are planned both this afternoon and Sunday.
Admission is $20 per person each day; seniors and designated drivers will get in for $17. Weekend passes cost $36.
Children 9 and younger get in free with their parents. No strollers are allowed.
Parking at the museum costs $7 per vehicle.
Free shuttles — both a trolley and private cars on loan from Jim Doran — will be available. Shuttles will leave every 30 minutes from the Chemeketa Community College Yamhill Valley Campus lot, at Highway 18 and Norton Lane; and from downtown at the Hotel Oregon, Third and Evans streets.
Attendees who purchase items can leave them at a valet counter, rather than carrying them, organizers said. Then, after enjoying the rest of the festival, volunteers will help them transport their purchases to their vehicle.