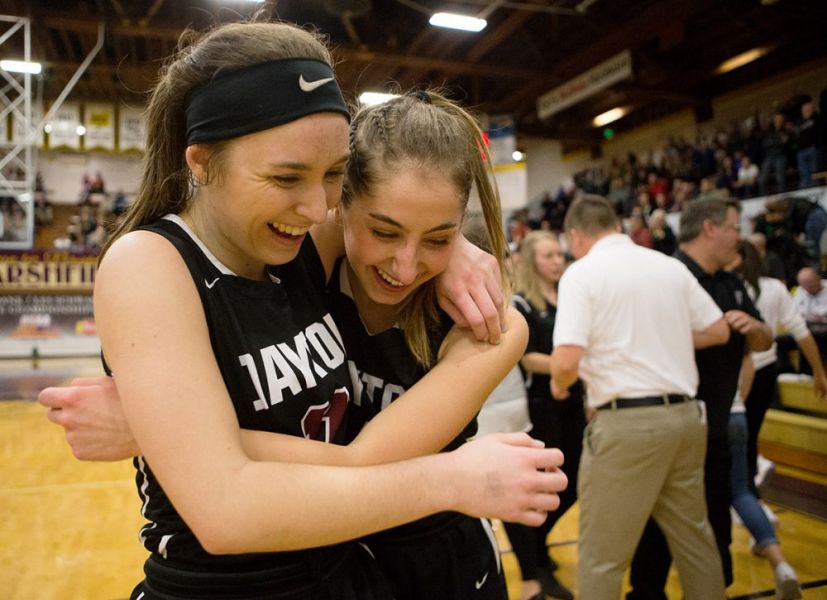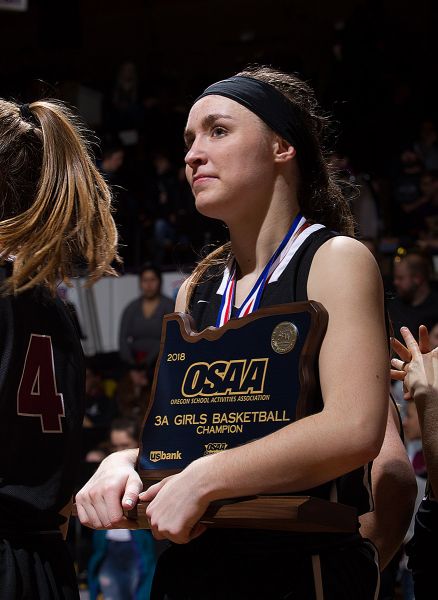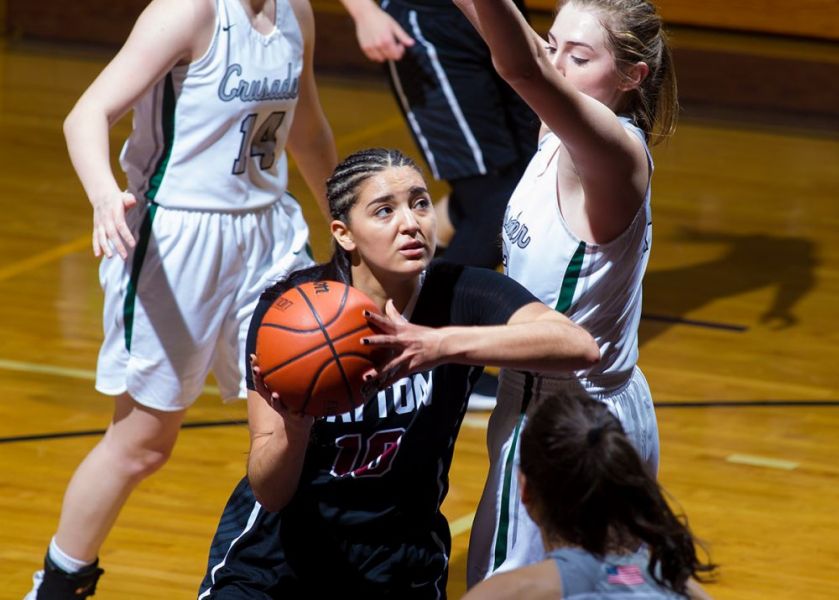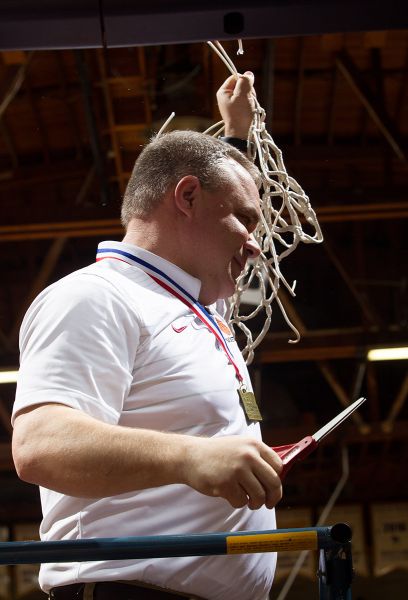 Dayton girls capture 3A state title, defeat Salem Academy, 35-26
COOS BAY – Dayton's girls basketball team capped an incredible four-year stretch tonight with its third Class 3A state championship. The Pirates defeated number-one seeded Salem Academy, 35-26, to capture the crown at the Pirate Palace in Coos Bay.
Both sides brought elite defensive mentalities to the title match, and it showed in the low-scoring affair. Salem Academy was held to 24 percent field goal shooting, while Dayton wasn't much better at 28 percent.
However, the Pirates won the three-point shooting battle (three of 12 compared to one of 19 for the Crusaders) and hit 10 free throws to Salem Academy's five.
The Crusaders took a 6-4 lead in the first quarter, as Sydney Brown dropped in a driving lay-up as time expired.
In the second period, Dayton seized control with a 9-2 run over the final four minutes of the half. Chloe Cisneros started the stretch with a put back, Jaden Moore followed by hitting a wide-open three, and Cisneros again scored on the inside.
Kalina Rojas' power move and lay-up gave the Pirates a 16-11 lead at the break.
The Pirates attempted to distance themselves in the third quarter. Shawnie Spink grabbed an offensive rebound and scored. Moments later, Malina Ray swished a corner three to hand her squad a ten-point advantage at the 6:15 mark.
Salem Academy answered with four straight points, including Aimee Smith's coast-to-coast finish.
After Rojas split a pair of free throws, Grace Brown trimmed the Pirate lead to 22-17 with a lay-up at the end of the period.
Dayton's defense cranked up the pressure in the fourth; the Crusaders scored only three points through the first five minutes. Dayton went up six as Rojas notched two foul shots, before Smith cut the lead to four on a lay-in at the 3:07 mark.
Within 30 seconds, the Pirates regained the momentum with Moore's five straight points. Spink's two free throws at the 1:01 mark made it 33-24 Dayton. She added two more freebies with 45 seconds left.
Kara Standridge made a long jumper with 13 seconds left, but the Pirates prevailed 35-26 to win the title.
Rojas and Spink, both named to the All-tourney team, were crucial in the victory. Rojas scored a game-high 12 points and collected five rebounds, while Spink posted a versatile stat line of six points, five assists and five rebounds.
Moore, who scored 10 points, and Cisneros, who grabbed a game-high 11 rebounds, were also pivotal to the championship triumph.
Reflecting on the Pirates' newest title, head coach Scott Spink said, "It was pure joy. For our girls to work this hard this year, come away with the victory tonight, their third in four years, it's pretty darn cool."