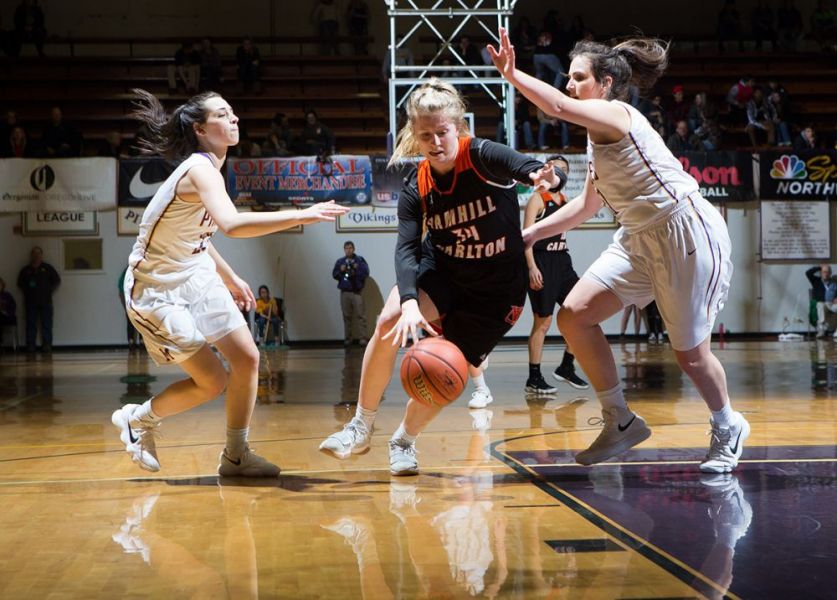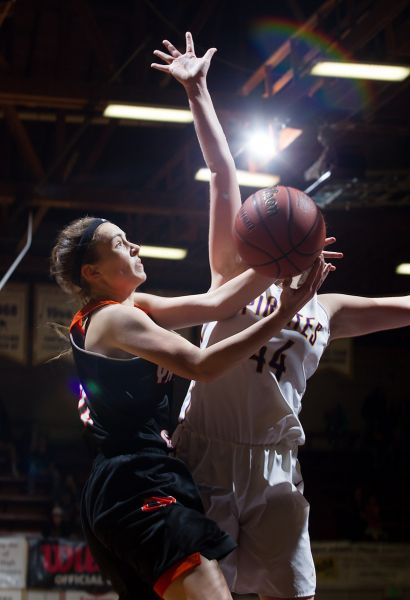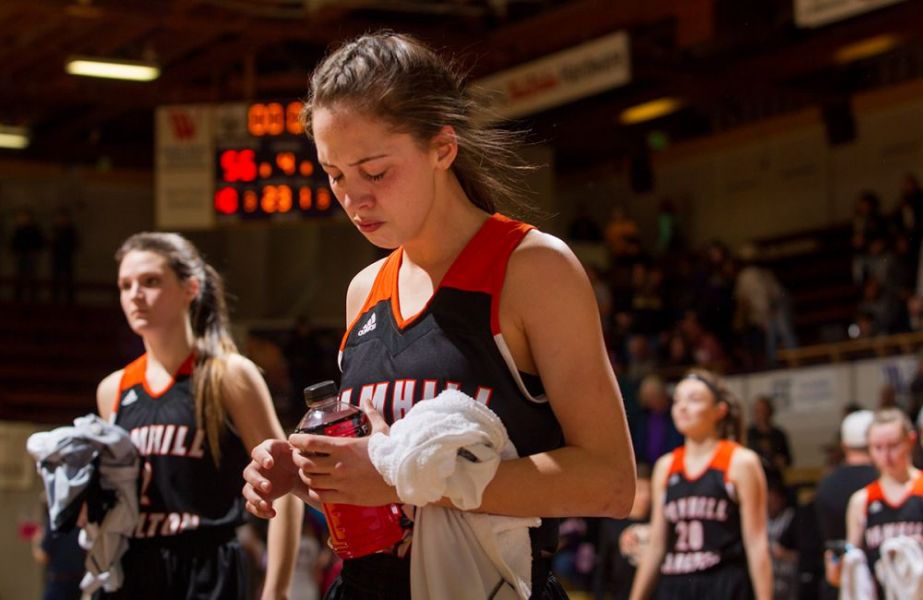 Y-C girls fall 56-19 to Marshfield in 4A first round
COOS BAY – Yamhill-Carlton's girls basketball team dropped tonight's Class 4A first round playoff to number-one ranked Marshfield, 56-19.
The Tigers struggled to score against an athletic and imposing Pirate lineup. Marshfield opened the contest on a 10-2 run before Aliya Seibel scored four straight points for Y-C.
After Reilly Southard tacked on a free throw for Y-C, Marshfield ended the quarter with five straight points for an 18-7 lead.
Y-C's offensive woes compounded in the second period. Marshfield's suffocating full-court press and half-court trapping resulted in multiple empty possessions for the Tigers.
At the end of the first half, Y-C trailed 31-7 after a scoreless second quarter.
While Sadie Horne ensured the third period wouldn't be an exact repeat of the second with two free throws 15 seconds in, the Tigers scored only two additional points over the remaining seven minutes. Jessica Ready's long two-pointer cut the Pirate lead to 22 points at the 4:05 mark.
However, the home team rattled off seven consecutive points and entered the fourth with a commanding 40-11 advantage.
Horne, Bella Van Horn, Jasmine Carlgine and Jordynn Rivas all scored in the fourth, but Marshfield cruised to the 56-19 postseason win.
With eight points and five rebounds, Horne was the only viable offensive threat for the Tigers. Seibel was the next highest scorer with all four of her points occurring in the initial quarter.