Santa patrol pairs police, youngsters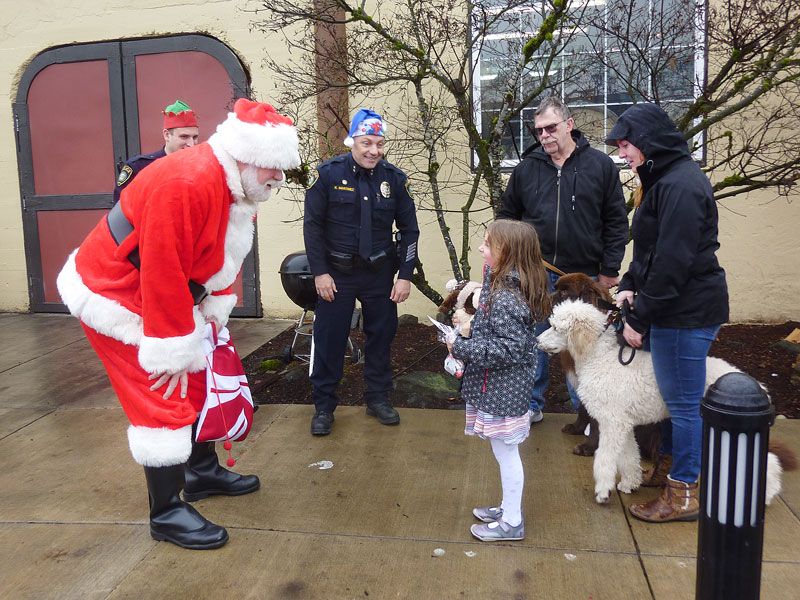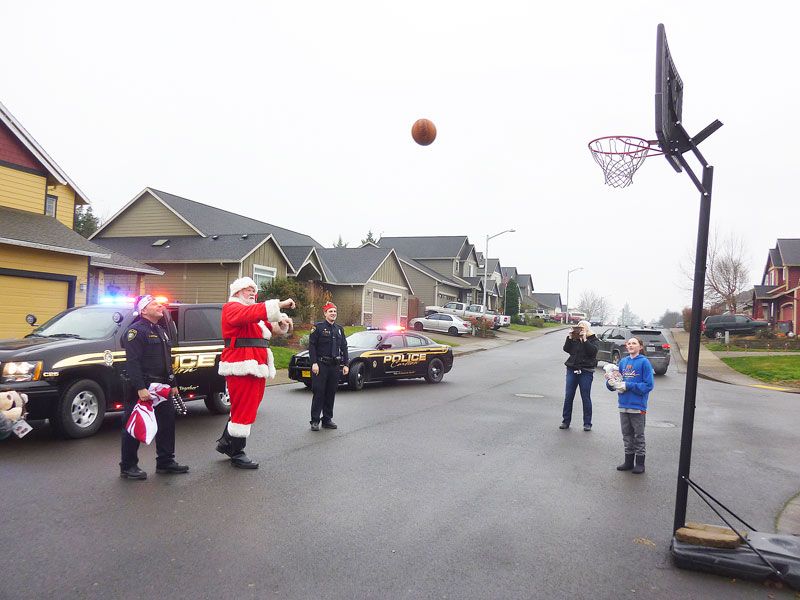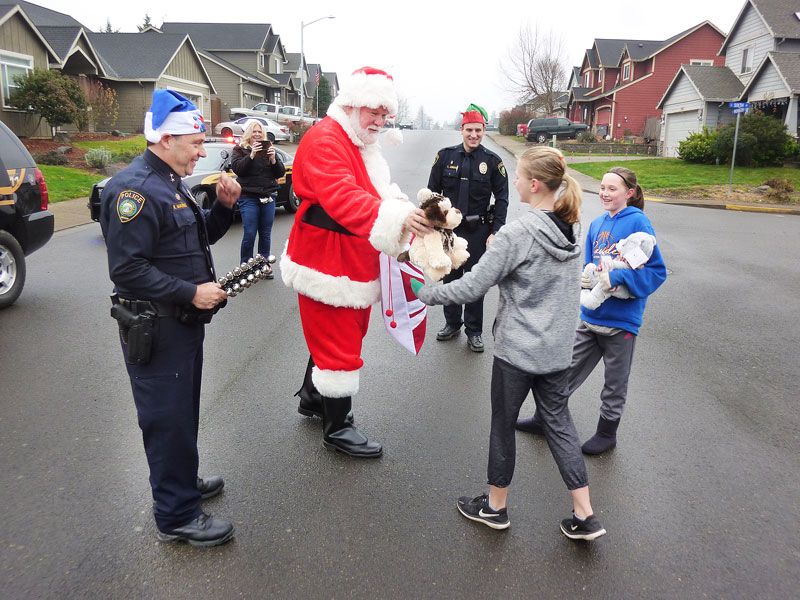 CARLTON -- Santa joined Carlton police officers on their annual holiday patrol Saturday, Dec. 16.
Chief Kevin Martinez and Officer Tim Jordan cruised Carlton's streets with Christy Martinez, city finance director, Santa, and his helper, Bill Kolb.
They distributed stuffed toys and candy, as they've done annually since Martinez became chief in 2012. The activity is part of the police department's efforts to establish positive relationships with community members, he said.
While the friendly police officers always earn smiles from children and parents, Santa's presence generated extra excitement this year. Youngsters' mouths dropped open; they squealed with delight and giggled as they threw their arms around him.
Martinez told each child that Santa had a special request for them: Do something nice for someone else. Kids promised — and some regaled the Christmas patrol with stories about nice things they already do.
In addition to the gifts for children, officers handed out vouchers to assist several residents with water bills. This is the second year that anonymous donors have made the help possible.