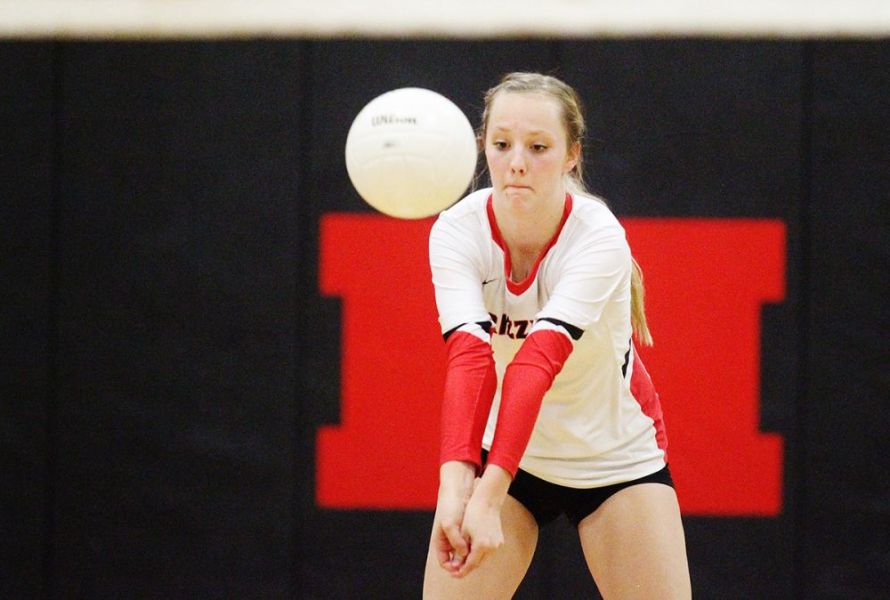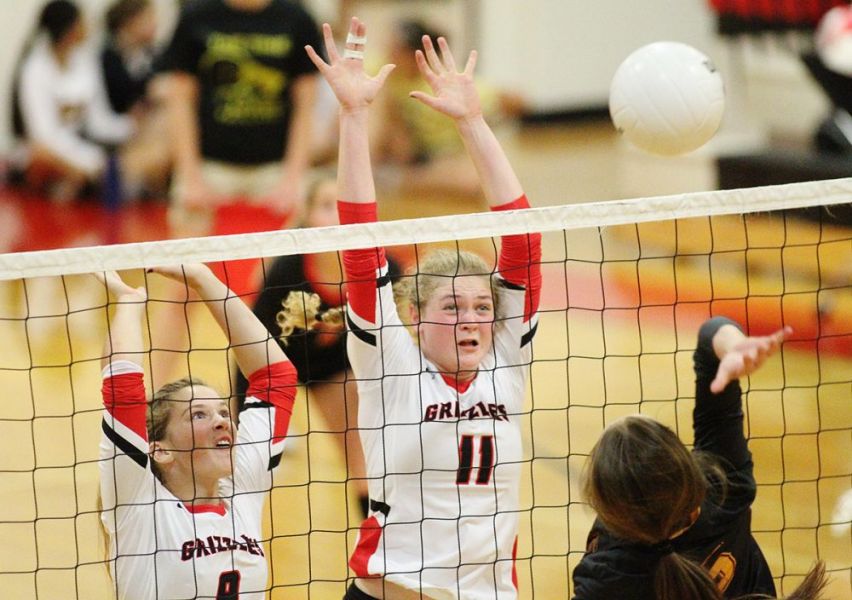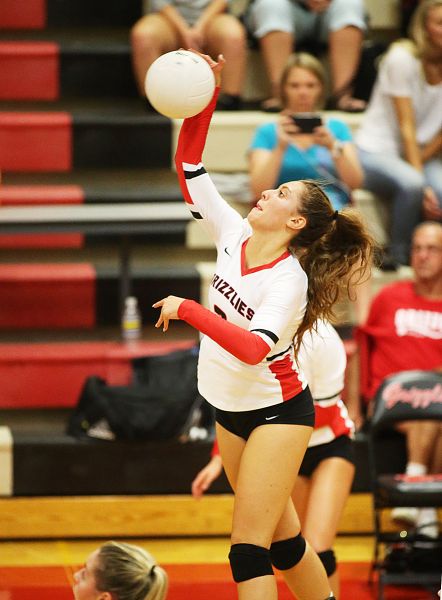 Ridgway propels Grizzly volleyball to 3-1 victory over Forest Grove
McMinnville's volleyball team overcame tonight's slow start, and led by Avari Ridgway's 20 kills, vanquished Forest Grove in four sets, 20-25, 25-16, 25-11, 25-16.
Ridgway proved instrumental in all aspects of the contest, blasting spikes, digging and blocking shots and even filling in at setter during the ultimate set. She recorded 11 blocks, eight in the third, to complement her high kill count.
The Vikings capitalized on Mac's sluggish start, handcuffing the home team with five-point deficits throughout the first set. McMinnville lacked offensive consistently, which handed Forest Grove a reasonably comfortable 25-20 victory.
However, Grizzly head coach Ben Patterson's squad reversed their fortunes quickly in the second game.
Ridgway fired a kill from the backline to hand the home team an 8-4 lead, Bella Espinoza sustained the momentum with a kill off the block to make it 13-7 and Kalina Buhler gave the Grizzlies a double-digit advantage with a shot down the line at 24-14.
After Mac claimed the 25-16 success in the second, their offensive rhythm continued into the third.
Ridgway monstrously patrolled the net, rotating well to block eight shots and unbalance the Viking offense. She rejected three shots during one rally in the middle of the set, with the final block delivering Mac a 16-7 edge.
Buhler closed out the third with three straight points, two coming off blocks, and the Grizzlies took the 2-1 match advantage with a 25-11 rout.
The Grizzlies raced to a 10-3 lead in the final set, powered by Ainslie Ridgway's ace and solid defense. After Forest Grove fought back and narrowed the gap to 15-11, Alyssa Anderson restored order with an ace of her own.
Natalia Rensch capped the evening with three consecutive outside kills to make it 22-13, and Ridgway's laser off a block officially captured the 25-16 result for the Grizzlies.
Joining Ridgway with excellent numbers were Buhler (nine kills, eight blocks), Rensch (eight kills) and Aryc Kloninger (seven kills).
McMinnville (8-7, 5-5 GVC) next competes in Saturday's Westview Tournament starting at 8 a.m.