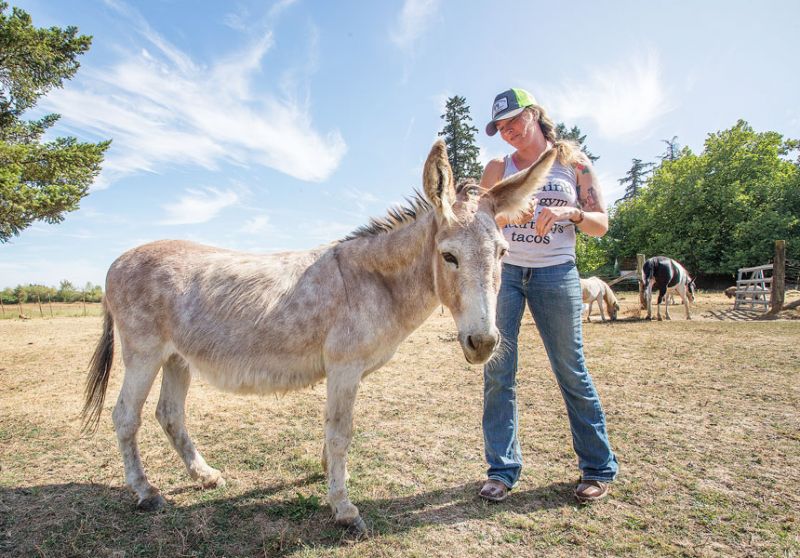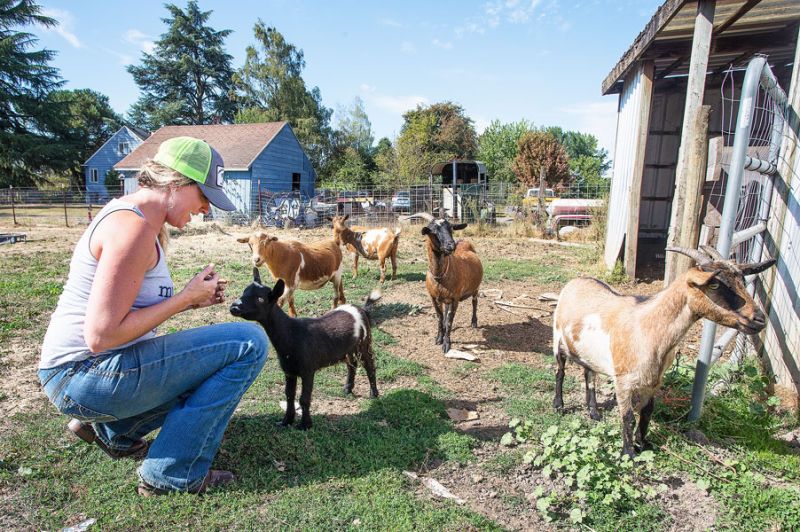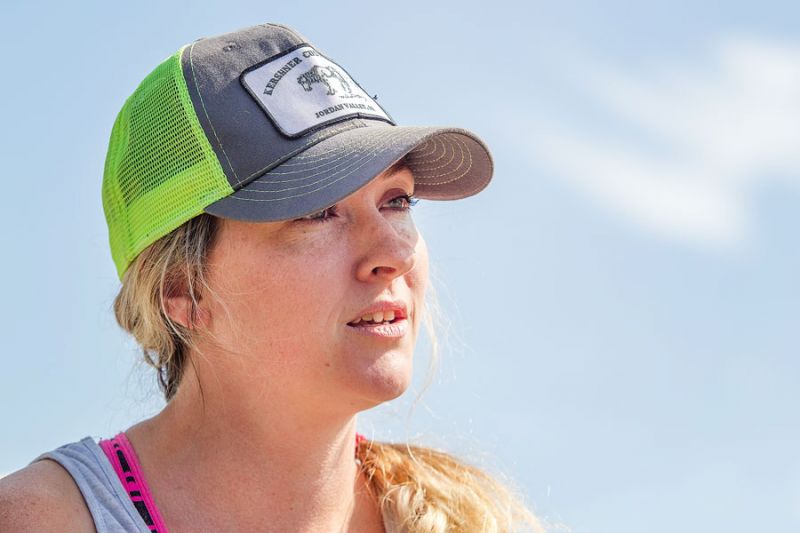 Stopping By: A calling for caring
She didn't. She considered nurses "strong and stoic," but didn't think she shared those characteristics.
"I didn't think I could heal others," she said. "I didn't have the self-esteem or the faith in myself that I was worth that. I needed to go through my own healing first."
She completed some college courses that would be required had she entered nursing school. But she didn't take the next step.
Then, a few years ago, she assisted a friend recovering from a medical trauma. She began to reconsider her earlier hesitation.
"I started to see myself as a helper," she said.
Finally, in her 30s, Whiting enrolled in nursing school, balancing the demanding schedule of classes with her already full occupation as a wife and mother.
She's older than most of her 22 classmates. She said she admires their eagerness and energy, and knows they will become great nurses.
But she's glad she waited to return to school. She realizes she has something they don't have — life experience.
Part of that experience makes her particularly suited to her chosen branch of nursing, which is pediatrics.
As a mother of two, she can readily identify and empathize with parents of young patients. That enables her to help reassure them and meet their needs in addition to helping their children.
Whiting's daughter has been a patient at the Shriners Hospital for Children. The future nurse can remember her confusion and terror the first time the family went there, and her gratitude for the nurses, who were both kind and professional.
She said she witnessed a level of compassion worthy of emulation.
Before she became a mother, and started studying to become a nurse, Whiting learned and practiced compassion by working with animals.
It's almost an understatement to call her an animal lover. She opens her arms — and her pastures — to all sorts of winged and four-legged creatures.
The roster includes ducks, chickens, dogs, cats, goats and llamas, along with Annabelle the donkey, Marshmallow the Shetland, Ladybug the pony and Whoa Nellie the horse. Of course, it was compiled Aug. 30, so it could be longer by now.
Whiting adopted the goats when she started nursing school. They were a stress-reliever, she said.
"It's impossible to be in a bad mood in a pasture with goats," she said. She said friends often join her to unwind with the animals.
Each goat has its own quirky personality. Thor, for example, has a passion for rosemary.
Several are fainters, who topple over when they become very excited. A couple were hand-raised, so still bleat a welcoming "Mom" when they see Whiting approaching.
Chance was so tiny at birth that he fit into a teacup. But under her care, the white and brown kid grew into a sturdy goat that loves to bounce on a miniature trampoline.
"Rescues thrive here," she said.
She credits the treats she distributes. But visitors notice the animals are drawn to her gentle interest more than carrots and Red Vines.
Whiting moved to the Carlton-area farm a few years ago. For her, it marked a return, as she grew up on the property.
"I had a great time with the animals," she recalled. Back then, as today, she said, "This is my happy place, here or on the back of a horse."
Like her kids, she started kindergarten at the elementary school in Carlton. She went on to graduate from Yamhill-Carlton High School, where she participated in FFA and played bass trombone in the concert and jazz bands.
She was also active in 4-H. "4-H taught me to love community," she said, in addition to introducing her to other equine lovers who offered support and caring.
While people asked her about nursing, because of her aunts, they also asked her about veterinary work, because of her animals. But she wasn't interested in becoming a veterinarian, she said.
"Too many challenges!" she said. "I wouldn't be able to handle the emotions."
Nursing humans is different, she said. She can control her emotions enough to be professional and objective. Besides, she said, unlike pets, "people get to choose a little of their fate."
After graduating, Whiting entered the health care industry as a pharmacy technician.
"I loved the job," she recalled. "I wanted to do more."
Although she still wasn't convinced she had the right stuff for nursing, she began taking pre-nursing classes.
Then she moved on to other activities — raising her children, skating in the roller derby, working with animals. It was nearly a decade before she finally started nursing school at Sumner College in Portland.
"I saw a quote, 'Don't worry about how long it will take,'" she recalled. "I thought, I could stress about it or go for it."
She chose the latter, knowing what a major commitment she was making.
"In nursing school, there's no skipping," she said. "You dress as a professional even when you're a student. When the instructors say 'Jump,' you say 'How high?' It's truly rigorous."
What she hadn't expected was the loss of control over her schedule.
She might need to leave home at 3 or 4 a.m. five days a week for an entire quarter, then attend two afternoon classes a week the next quarter. Her classes might meet in the morning, or late in the evening, or last all day.
At one point, she had to be away from home all of February, as she and several classmates did their clinical training at a hospital in Ephrata, Washington. Work didn't end when she finished her shift, either, as there was homework to complete. The latter included filling out pathophysiology reports up to 80 pages each on every patient.
More recently, she's been working in the emergency room at Salem Hospital in addition to making time for classes, homework, family life and even, on occasion, sleep.
Hard as it is, Whiting said, she wants people considering a nursing career to know it's worth the effort.
"You can get through it!" she said. "You have to have a ton of determination and persistence. You have to find the positive side. You have to dig deep, very, very deep. You have to tune out the people who try to talk you out of it.
"It's a ton of pressure and you have no control," she said. "But you can get through it."
And, she stressed, don't be too proud to ask for help, whether it's with your education or your life in general. Everyone needs it.
"Some people did little things for me, showed me kindness," she said. "They might not even have known, but it saved my soul,"
Her own journey also has been made easier by her supportive family and friends — "my tribe."
Her children, Kameryn, 11, and Gaige, 7, help her study. Her husband, Josh, keeps the household running in addition to encouraging her daily. "They believed in me," she said gratefully.
They will be there to show their pride when Whiting graduates Sept. 30. The much-anticipated event will include a pinning ceremony and the Nightingale Pledge, named after nursing icon Florence Nightingale.
"I solemnly pledge myself before God and in the presence of this assembly to pass my life in purity and to practice my profession faithfully," Whiting and her classmates will recite.
The pledge continues, "I will abstain from whatever is deleterious and mischievous, and will not take or knowingly administer any harmful drug. I will do all in my power to maintain and elevate the standard of my profession and will hold in confidence all personal matters committed to my keeping and all family affairs coming to my knowledge in the practice of my calling."
Afterward, Whiting will take the state examination to qualify as a registered nurse, then find a job.
And her education will continue. "I'm still in the sponge stage," she said.
Starla Pointer, who is convinced everyone has an interesting story to tell, has been writing the weekly "Stopping By" column since 1996. She's always looking for suggestions. Contact her at 503-687-1263 or spointer@newsregister.com.