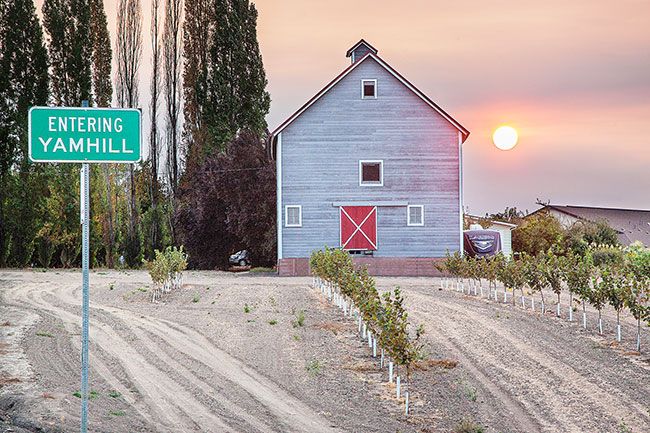 Air quality alert issued for region
The Portland office of the National Weather Service has issued an air quality alert for much of Northwestern Oregon, due to a combination of smoke and ozone, which are sending pollution levels soaring.
Smoke from large wildfires burning in the Columbia River Gorge and Central Oregon Cascades has been blowing into Northwestern Oregon.
Exacerbated by weather conditions, it has created hazardous breathing conditions. The Weather Service warned that easterly winds were expected to bring additional smoke westward from the blazes today.
The Central Oregon blazes have already led to cancellation of this year's multi-day Cycle Oregon bike ride. And wildfires burning out of control in Southern Oregon have forced cancellation of several plays at the Shakespeare Festival in Ashland.
Meanwhile, temperatures have been soaring, reducing wildland moisture content to dangerously low levels. That has led to the extension of red flag fire danger warning.
Officials are concerned not only about natural ignition sources like lightning, but also human causes like campfires, tree-cutting, fireworks, outdoor cooking and off-roading.
The effects of the existing blazes were highly visible Monday morning, as the sun rose in a smoky haze that rendered it dim and red.
"Pollutants in smoke can cause burning eyes and runny noses, aggravate heart and lung diseases, and aggravate other serious health problems," the Weather Service warned. It advised, "Limit outdoor activities and keep children indoors if it is smoky. Please follow medical advice if you have a heart or lung condition."
Hazy conditions are forecast to persist at least through Wednesday.
A heat advisory also remains in effect. The Weather Service is advising residents to avoid the heat whenever possible and remain well hydrated.
Children, senior citizens and companion animals are at particular risk, and special precautions may need to be taken on their behalf.