Eclipse glasses sought for a new assignment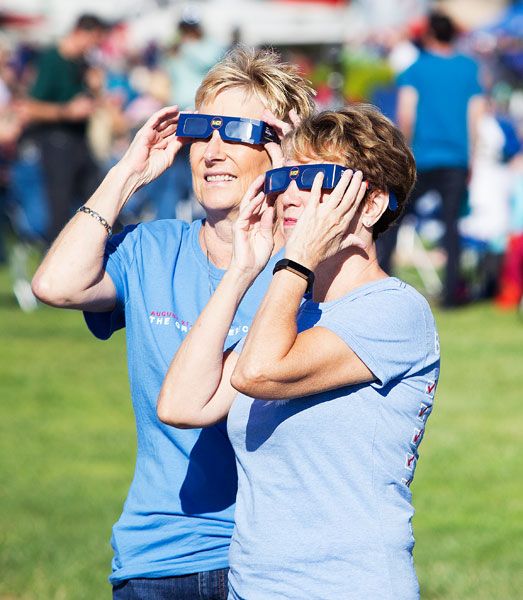 Glasses dropped off at the library, Hopscotch Toys at 103 S.E. Baker St., or 3rd Street Pizza at 433 N.E. Third St., will be shipped to Astronomers Without Borders. The nonprofit organization will check the glasses to make sure they are safe, then distribute them to classrooms in Chile and Argentina.
Linda Hays, owner of Hopscotch, said she was wondering what to do with her glasses after the local eclipse of Aug. 21. It didn't seem right to just throw them away.
When she heard about Astronomers Without Borders, she offered her toy store as a drop-off location.
She dispatched her first shipment of glasses, "easily 1,000," Sunday. She's now starting on a second batch.
Eclipse glasses can be delivered anytime at Hopscotch or the 3rd St. Pizza, she said. They also can be mailed to the toy shop at 103 S.E. Baker St., McMinnville, OR 97128.