McMinnville man injured in fatal crash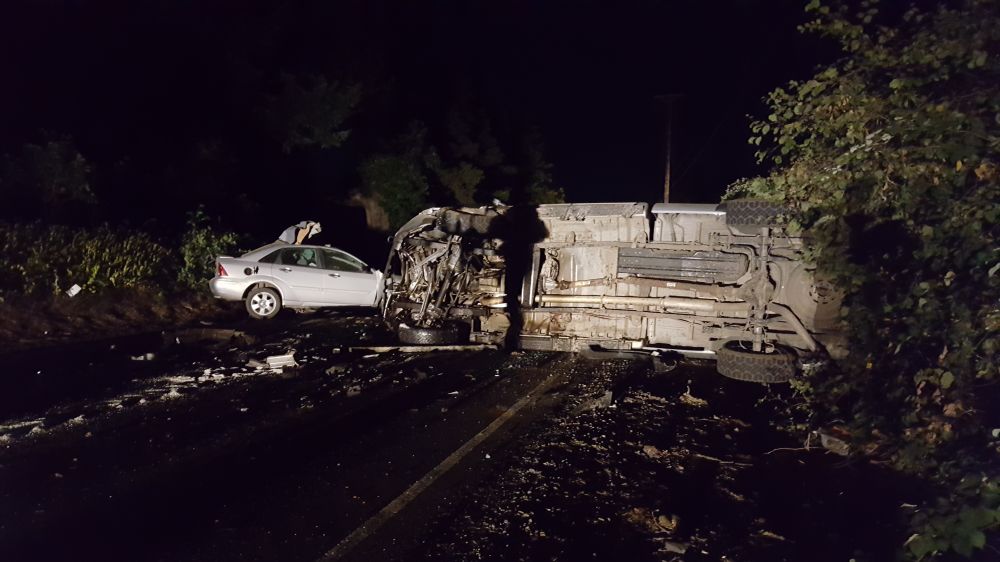 NEWBERG - A McMinnville man was injured late Friday night in a two-vehicle head-on crash that killed a Woodburn man on Highway 240 just west of Newberg.
The Oregon State Police gave this account:
Shortly after 11 p.m., Jeffrey Bernards, 24, of McMinnville, was traveling eastbound in a 2003 Ford F-350 pickup. Fredy Romero-Lopez, 18, of Woodburn, was driving westbound in a 2002 Ford Focus when he crossed the centerline and crashed head-on into Bernards.
Romero was pronounced dead at the scene. Bernards was transported by Tualatin Valley Fire & Rescue ambulance to Providence Newberg Medical Center with minor injuries.
A witness described the Focus as passing other vehicles and traveling at a high rate of speed prior to the crash.
The Yamhill County Sheriff's Office and the Newberg-Dundee and Woodburn police departments also responded. An Oregon Department of Transportation crew rerouted traffic while the crash was investigated and the scene cleared.