McMinnville just inside path of totality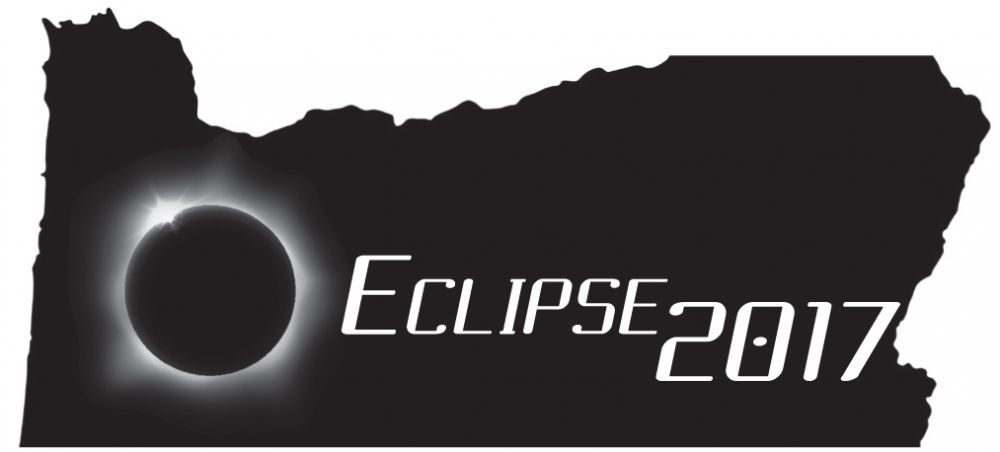 But if you want to experience the most impressive part of the eclipse — the moment of totality, when the moon's shadow completely blocks the sun's rays — you'll need to station yourself in McMinnville or nearby in the southern portion of the county. Viewers even a few miles outside the path of totality will witness a great show, but miss its signature element.
"Even if the sun is 99.9% eclipsed for these observers, they will not experience the full, jaw-dropping, knee-buckling, emotionally overloading, completely overwhelming spectacle that is totality," wrote Dan McGlaun, editor of the website www.eclipse2017.org.
What a difference a degree — or in this case, fraction of a degree — makes!
McMinnville is directly on the edge of the path of totality, a narrow band that stretches from slightly over 45 degrees latitude to about 44 degrees latitude as it passes over Western Oregon, according to the National Aeronautics and Space Administration website, found at eclipse.gsfc.nasa.gov. NASA also maintains a more family-friendly eclipse site at eclipse2017.nasa.gov, which features additional information and activities.
The band runs all the way across the U.S.
Totality will reach land on the stretch of coast between Pacific City and Waldport about 10:15 a.m. Then it will move east through Oregon, Idaho, Wyoming and Nebraska, and cross the northeast corner of Kansas.
From there, it will cut through Missouri, Illinois, Kentucky, Tennessee, Georgia, North Carolina and South Carolina. Residents of Charleston, on the South Carolina coast, will be the last to experience totality at 11:46 a.m. Pacific time or 2:46 p.m. Eastern time.
Science students at Linfield College recently discovered how someone could see the entire eclipse. A fighter pilot who jetted from Oregon to South Carolina at Mach 3 could traverse the entire path of totality, said Michael Crosser, who teaches physics and astronomy.
Fortunately, local residents won't need a jet to experience this extraordinary event.
"Definitely get out and watch it," said Crosser, who will be on campus for the eclipse. "To have it in your backyard like this, it's amazing."
At any given location within the band, the length of totality will vary. McMinnville viewers will experience a complete blockage of the sun for about one minute, starting at 10:17 a.m., according to www.eclipse2017.org.
Even within the city, the event will vary, lasting a little longer on the south end, shorter on the north end.
In Dayton, totality will be briefer, lasting only about 46 seconds. But a little farther south, the length will stretch to almost 1 minute, 30 seconds in Amity and Sheridan and almost 1 minute, 45 seconds in Grand Ronde.
At the center of Oregon's band of totality, the peak view will last almost two minutes.
Outside the path of totality, people in other parts of Oregon and the U.S. also will experience the solar eclipse. They'll get only a partial view, though.
There is a vast difference between being in the band of totality and just outside it, according to experienced eclipse viewers like eclipse2017.org's McGlaun, who has traveled the world to follow 12 such events.
A partial eclipse has "no climax, no culmination of the event, no exhilarating moment of true beauty," wrote McGlaun, who considers himself a dedicated "umbraphile," a term for eclipse devotees. "The event is not memorable, not life-changing, not anything to inspire ... no lingering post-eclipse sensation of certainty that you have just done one of the coolest things you'll ever do in your life."
The entire eclipse will occur over about two hours. Yamhill County skies will begin to darken shortly after 9 a.m., as the moon starts to move across the sun. Light will gradually return in the hour following totality.
Umbraphiles, NASA astronomers, other scientists and members of the Linfield faculty all sound one major caution: Wear special eclipse glasses to protect your eyes. Glasses are absolutely necessary from the time the eclipse starts until the moment of totality, Crosser said.
During totality, you'll want to remove them, he said, so you can see the stunning results, including stars not usually visible.
Put the glasses on again before a sliver of the sun reappears, he said. Then marvel at the spectacle you've just witnessed.