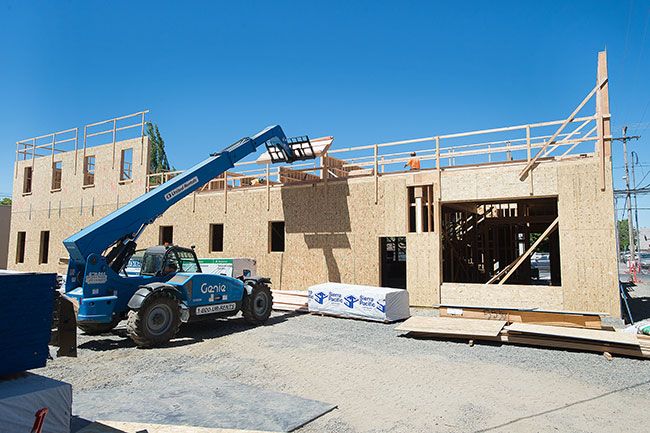 Atticus Hotel lands celebrated PDX chef
When the Atticus Hotel opens in downtown McMinnville next spring, the ground floor will feature a restaurant conceived by one of Portland's most celebrated chefs.
John Gorham, who opened the Spanish-themed tapas bar Toro Bravo in 2007 in Northeast Portland, and has since launched several other restaurants through his Toro Bravo Inc. Restaurant Management & Design Group, will operate Third n Tasty at the corner of Northeast Fourth and Ford streets.
"McMinnville is the first city outside Portland to which we've expanded," said Gorham, whose restaurants feature a number of global cuisines. He said all of his restaurants are based on the premise, "A chef's cuisine and style are influenced by a trade route composed of travels, past work, cities lived in and foods his family made growing up."
Featuring a Josper Oven, a high-end barbecue grill and oven imported from Spain, Third n Tasty will offer full dinners, happy hour fare and in-room dining options at the independently owned Atticus, along with wine and cocktail service in the lobby. Catering for special events will be included as well, using the four-story, 36-room hotel as home base for food preparation.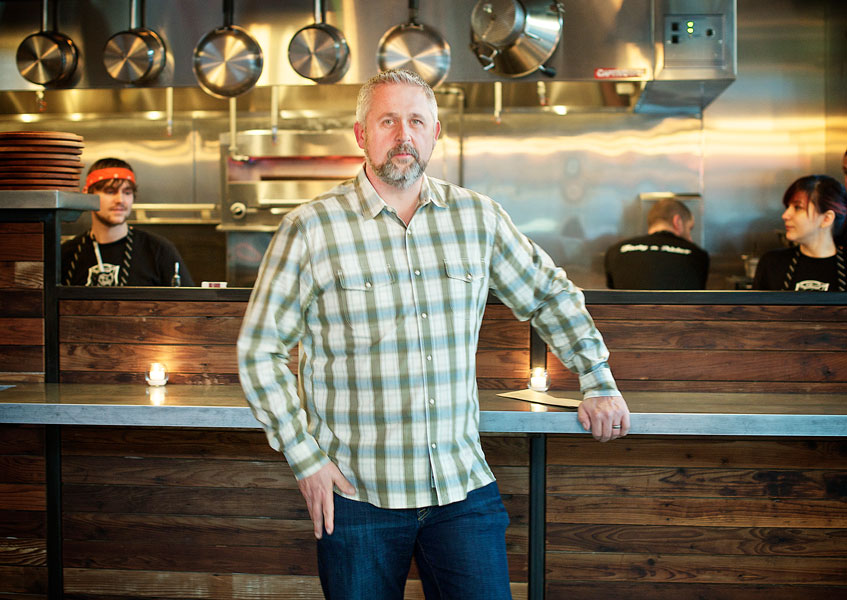 "Since McMinnville sits in the heart of wine country, we know we can both source our ingredients from local area producers and have an audience of locals and international travelers who will appreciate our unique dining options," Gorham said. "We're excited to be a part of McMinnville's continuing evolution as an international culinary destination."
Live McMinnville, a partnership of Brian Shea and Erin Stephenson, owner/operator duo behind McMinnville's Third Street Flats, is leasing the 22,640-square-foot hotel property from Odd Fellows Building LLC. The LLC is a partnership of Shea, Stephenson, Stephenson's father, Rob, and News-Register Publisher Jeb Bladine.
Gorham's company has agreed to sub-lease the restaurant component from Live McMinnville.
Since breaking ground this spring, work on the Atticus has proceeded steadily. All underground water and electric utilities are in place, the foundation has been fully poured, the first floor frame went up earlier this month, and crews are in the process of framing the second floor.
Next month, McMinnville Water & Light plans to undertake a major utility upgrade that will include moving Ford Street phone, cable and internet lines underground, replacing aging water lines along Fourth along with affected sidewalks and curbs.
The developers say the plan is to have all four floors of the hotel enclosed before the rainy season commences in the fall. That should allow completion of interior finish work in time for a March completion and April opening.
According to economic forecasts, the hotel is expected to generate $63,000 in annual McMinnville's Urban Renewal District property tax revenue, and more than $250,000 in annual transient lodging tax revenue, along with 60 to 75 new jobs. The developers project ancillary local spending by hotel guests at $4 million a year.
Gorham said Third n Tasty will draw from the globally oriented brunch and dinner menus proven successful at Tasty n Sons and Tasty n Alder, but with some new twists designed to complement high-end local wines.
"With Tasty n Alder, we have influences of steakhouses from around the world," he said. "With the Third n Tasty dinner concept, we want to focus on the cuisines of the great wine regions of the world."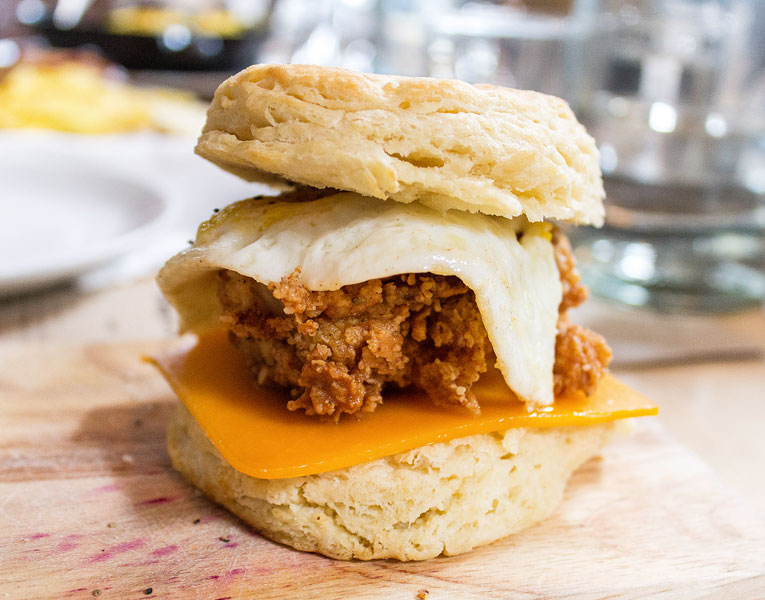 The wine selection will showcase top Willamette Valley offerings, but also include classic Old World wines from France, Italy and Spain.
Gorham's Toro Bravo was selected by Willamette Week as Portland's "Restaurant of the Year" when it opened in 2007. The accompanying rave review concluded with the declaration: "Toro Bravo is making a lot of Portlanders happy. Very, very happy."
Last year, the newspaper touted Gorham's "playful Spanish food, enriched by the bounty of the Pacific Northwest," terming it "among the best" available anywhere in the city.
The Portland restaurateur grew up in the mid-Atlantic and maritime Southeast. He has run kitchens at high-end resorts and cooked in some of San Francisco's most acclaimed eateries.
He spent time in Spain studying the cuisine. He even launched an Indonesian restaurant in West Africa.
Gorham will be visiting McMinnville this weekend, as he's one of four featured chefs at Friday night's Grand Dinner, a highlight of the 2017 International Pinot Noir Celebration.