Roberts, Benner keep Mac school board seats; Egland, Watson elected in Y-C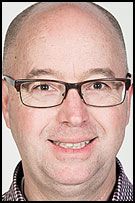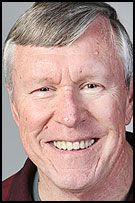 Incumbents Carson Benner and Tim Roberts will keep their seats on the McMinnville School Board, and one incumbent will stay and another be replaced in the Yamhill-Carlton School District, according to final, unofficial results from the Yamhill County Clerk's Offixe.
In McMinnville, Benner beat challenger "V.J." Adams,3,369 to 1,311, or 72 percent to 28 percent, according to vote tallies released just before midnight Tuesday. Benner was appointed to the board last year and was running for the first time.
Roberts defeated challenger Zach Dotson, 3,180 to 1,625 votes, or 66.2 percent to 33.8 percent.
Barbara Carter, who ran unopposed, will keep her seat on the McMinnville board.
Also Tuesday night, Sheridan Fire District won approval of its tax levy. Please see related story on this page.
In the Yamhill-Carlton School District, final unofficial results show incumbent Jami Egland of Carlton besting challenger, Terah (Long) Mitchell, 755 votes to 565, or about 57.2 percent to 42.8 percent.
Incumbent Holly Nettles was defeated, however. She trailed challenger, Ken Watson, by 50 votes, 643 to 693, or about 48.1 percent for Nettles and 51.9 percent for Watson, who will take office July 1.
William "Jack" Bibb, who was running unopposed for a vacant Y-C board seat, won easily, as did unchallenged candidates in other districts.
In the only other contested school board race in the county, Todd Thomas defeated challenger Ines Pena for a seat on the Newberg School Board. Thomas had 2,161 votes, or 61.9 percent, to Pena's 1,312 votes, or 37.6 percent.
In contested fire district races, Reg McShane beat Steve Rolston for Postion 2 in Amity. McShane had 331 votes in Yamhill County and another 54 in Polk, for a total of 385, or 71.6 percent of all votes. Rolston had 122 in Yamhill County and 31 more in Polk, for a total of 153, or 28.4 percent of the votes in both counties.
Newberg Fire District, which has two open positions, will seat Lindsay Berschauer, who is leading with 666 votes, or 48.8 percent. The other position will go to Timothy Dietz, who has 393 votes, or 27.6 percent. Kathy Fitzgerald came in third, with 353 votes, or 24.98 percent.
The Chehalem Parks and Recreation District will seat the three top vote-getters, Lisa Rogers was leading with 2,258 votes, or 25.1 percent; Mike Ragsdale, with 1,981, or 22 percent; and Peter Siderius, with 1,958 votes, or 21.8 percent. The two other candidates were Beth Koschman, with 1,705 votes, or 19 percent, and Mike McBride, with 1,047, or 11.6 11.7 percent.