Awards honor distinguished citizens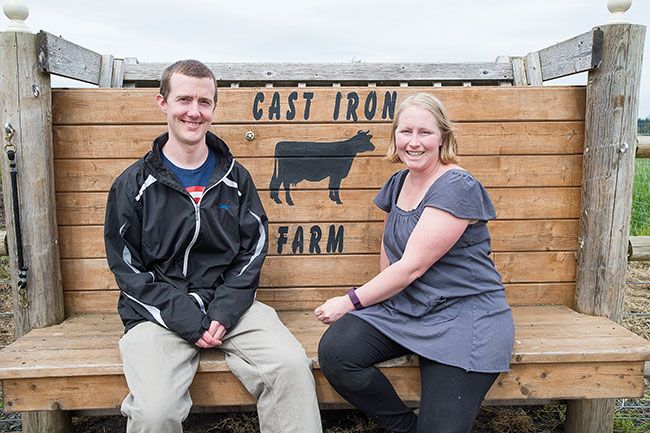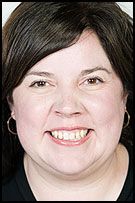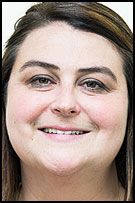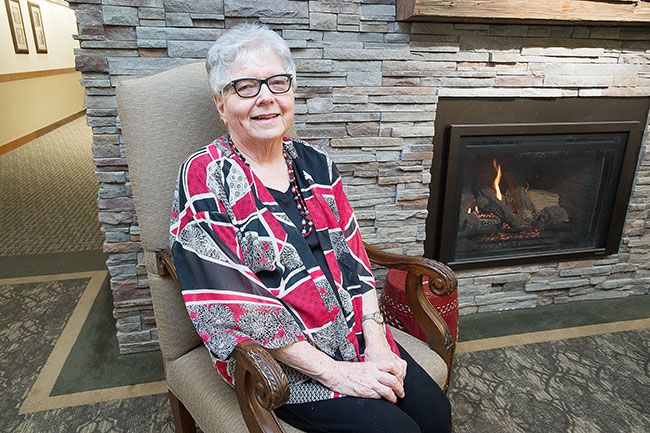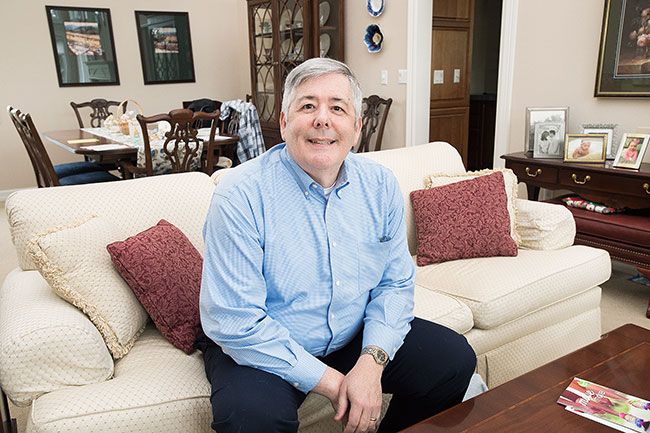 Some of McMinnville's most dedicated community members were honored Monday night at the 62nd annual Distinguished Service Award Banquet.
The event is a chance to recognize people who have helped others with their time, talents and fundraising skills, and have displayed skill and compassion in their careers in business, education, agriculture and other areas.
Mary Martin, named Woman of the Year, was one of McMinnville's first female business owners. Her second career was in real estate.
Since retiring, she has contributed time and energy to the Give a Little Foundation, Yamhill Community Action Partnership, McMinnville Music Education Foundation and Habitat for Humanity. She has taken a special interest in helping those less fortunate.
"It is not always easy to separate Mary's community activism and community service from her professional work," former winners said in honoring Martin.
Rocky Wade, named man of the year, is a McMinnville native who started working for First Federal while attending Linfield College. He worked his way up, serving his final 17 years as president and CEO.
Now retired, he continues to serve on the First Federal board and other community boards. He has been treasurer or other officers for many organizations over the years, including the McMinnville Downtown Association, the McMinnville Area Chamber of Commerce and McMinnville Industrial Promotions.
He was president and an officer in the McMinnville Jaycees for many years and chaired various projects — including the DSA banquet when it was a Jaycees event.
(Please see separate stories about the woman and man of the year in today's Connections section.)
The DSA event also honored local businesswoman Chelsey Nichol as junior citizen, McMinnville High School teacher Kelly Carlson as outstanding educator and organic dairy operators Christine and Jared Anderson as outstanding young farmers.
Former McMinnville City Manager Kent Taylor addressed the crowd of supporters at the banquet, held in the McMinnville Grand Ballroom.
Nichol was familiar with the DSA event long before she was named this year's junior citizen. She has several friends who've won the honor, including best friend Erin Stevenson.
Her friends' contributions to the community have motivated her own service, she said. Her family, including parents Jeb and Michelle Bladine, have served as role models as well.
She was raised with the knowledge that "service is just something you do." There's no question about whether you'll help others and your community, she explained. The only question is who and how you help.
That value also is part of life in McMinnville, said Nichol, a mother of two. "This is such a supportive civic and business community," she said.
Nichol grew up in McMinnville and attended local schools through her sophomore year in high school, then switched to Perrydale High. After graduating in 1997, she earned a degree in political science at Linfield College.
She worked for her family business, and provided lobbying services, before opening her own business, Type A Press, seven years ago.
She has engaged in custom letterpress printing full time for the last five years. She also creates McMinnville souvenir goods and does social media and business consulting.
Having her own business allows her the flexibility to engage in community service. "It's really rewarding," she said. "I really like feeling I'm using my skill sets to help people."
She has assisted with many McMinnville Area Chamber of Commerce and McMinnville Downtown Association activities.
One of her main service projects has been organizing a major annual fundraiser for YCAP for the past three years. This year's event will be called "Raise the Barn," with the idea that many hands can contribute to building something larger than an individual could alone.
Recently, Nichol has been working with the state Odd Fellows Lodge to restart a local lodge. Many people in her age group are looking for an organization offering age-tailored fellowship and service opportunities, and envision the Odd Fellows as a potential vehicle.
"I feel there's a growing sense of trying to connect with history here," she said. Resurrection of the McMinnville Odd Fellows would reflect that, as it was active here from 1874 to 1999, she said.
Kelly Carlson was named outstanding educator because, in part, "She has been the source of support, instruction, advancement, collaboration and exceptional skills," said Erik Svec, a Columbus Elementary School teacher who won the award last year. "Not only with her students, but also with her colleagues."
When Svec called to tell her about the honor, "I was pretty surprised," Carlson said, "and really, really humbled."
Teaching is what she's always wanted to do.
She was inspired by her instructors at Prairie High School in Vancouver, Wash. "I love the energy of high school and the potential of high school students," she said.
In addition, her mother, Diane Welch, was a role model. She taught for 20 years in Linfield College's nursing program in Portland.
Carlson studied history on Linfield's McMinnville campus. That's were she met her future husband, Ryan.
When they had an opportunity to live and work in McMinnville, they jumped at the chance, she said.
Carlson has been at Mac High since 2001. She teaches social studies in Mac High's "Team Cascade," a small learning environment for ninth-graders.
"Freshmen are my people," she said.
"I love being a teacher. I really love my kids here, and I love watching them grow."
She said she enjoys following where her students lead within the structure of a planned lesson. As they experience things, question and develop ideas, she has to adapt and adjust. When that happens, it's a great day, she said.
Her teaching also has been influenced by her own daughter, now 6. She's an avid soccer player as well as a good student who loves school.
"It makes me think, what can I do to make my students want to be here?" she said. "I'm looking at every kid, wanting to make sure they have that community of support."
Her students are supportive of her, as well.
They were quick to congratulate her when they learned about the Distinguished Service Awards, she said. "They were really kind."
The Andersons, named outstanding young farmers, run Cast Iron Farm just outside McMinnville. They raise meat animals and sell fiber from Shetland sheep, Angora goats and German Angora rabbits.
Their main business, however, is an raw-milk dairy that produces unpasteurized milk. They also offer educational farm tours.
The couple home school their three children. The kids help in the garden and on the farm, and the oldest is starting her own animal projects.
Christine Anderson comes from a family that has been raising cattle for several generations. She and her sister were born in Utah, but grew up with their grandmother on a ranch in Eastern Oregon, where her sister still farms.
Their grandmother's well-used set of cast iron cookware helped inspire the name of the Anderson's farm. Cast iron speaks of tradition and endurance, Christine said.
She came to Yamhill County to attend the Delphian School. She met Jared there.
"We strongly believe in your food coming from as close as possible," she said.
Eating locally and being a local food producer also helps build community, she said.
"I like being 'the milk lady.' I like knowing my customers.
"They find it very comforting to know we're a local producer and know the cows." Cast Iron Farm's animals include Willow, a Brown Swiss that became the farm's first milk cow, she noted.
"I'm committed to my cows," Anderson said. "We appreciate that the animals are entrusted to us. We appreciate the ability to raise our cows right, do our dairy right, be the neighborhood people who provide the milk."
She said she and her husband also appreciate being part of a community of farmers who support one another and learn from each other.
"I enjoy helping others and working with farmers who are interested in a dairy-specific business," she said.
"I always learn something when I go to other people's farms. You can't do this alone, so we certainly appreciate learning how others do things."
The Andersons learned of the DSA event through colleagues who had won the outstanding farmer award.
They were surprised, though, to learn that they and been chosen. They found out by e-mail while on a trip to Europe.
"I wasn't sure I was reading the e-mail right," Christine recalled. When she was convinced, she said, it felt "fantastic."