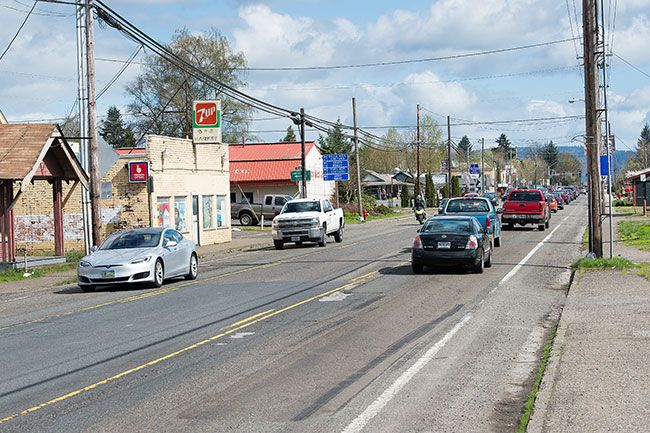 Work along 99W in Dundee to begin soon
DUNDEE — If you thought Dundee was a bottleneck before, wait until the city begins pouring new sidewalks and moving utility lines underground in its downtown core later this spring.
In a few weeks, the city is planning to begin making significant changes along its notoriously traffic-snarling stretch of Highway 99W. They are designed to take advantage of, but are not directly associated with, Phase 1 of the Newberg-Dundee Bypass.
The city is planning to install new curbs, sidewalks, ADA ramps, driveways, streetlights and underground utility lines for the 10-block area between 2nd and 11th streets.
During construction, traffic will be limited to one lane in each direction. Since the center lane will be used as one of the travel lanes, no left turns will be permitted within the construction zone.
Flaggers will manage traffic near intersections, and during periods where additional lane closures are required for utility crossings. The contractor has promised to limit work to one block at a time to reduce the impact.
The $2 million project is being funded from a variety of sources, including the Oregon Department of Transportation and city water, sewer and utility funds.
The project is targeted for completion by the end of the calendary year, in conjunction with the initial phase of the bypass.