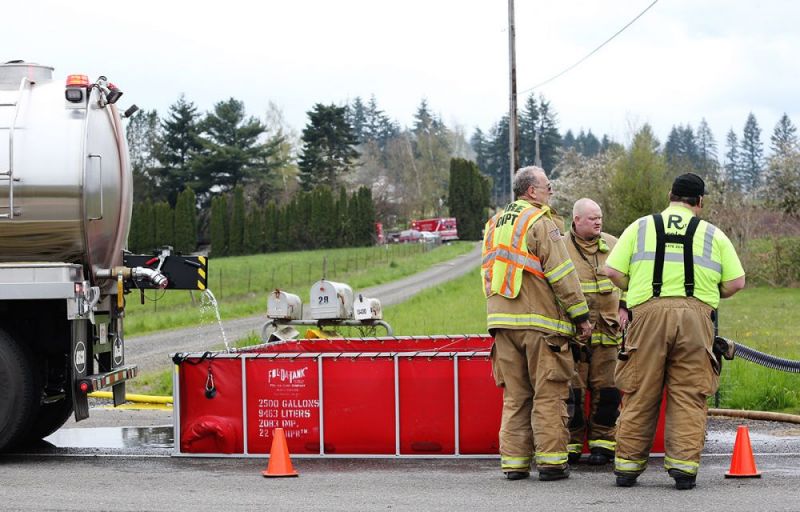 House fire reported on Lafayette Highway
DAYTON -- Units and personnel from multiple fire and law enforcement agencies responded Wednesday afternoon to a two-story house fire southwest of Dayton in the 13000 block of Lafayette Highway.
Occupants safely evacuated the residence, according to Yamhill Communications Agency radio traffic. One individual reportedly sustained smoke inhalation.
Traffic was being rerouted around the incident scene, across from Monrovia Nursery. Motorists are advised to avoid the area if possible.
Yamhill Fire Investigation Team members have responded to determine a cause and origin of the blaze.