Willamina City Manager resigns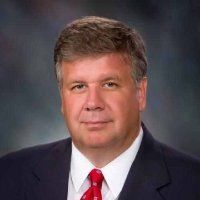 WILLAMINA - City Manager Bob Sivick has resigned, effective at the end of May, 10 1/2 months after he was hired.
The last two city managers, Ross Schultz and Sivick, worked a combined 15 months before resigning.
"The decision to resign was mine entirely," Sivick said in a statement. "I did not make the decision lightly or in haste. I wish the city and its residents the best in the future."
A special city council meeting will be held at 6 p.m. Friday, March 31, at the West Valley Fire District main station. Sivick's resignation and the city's plans to find a successor are not on the agenda. The city did not formally announce Sivick's decision to resign.
At the February meeting, the council unanimously approved offering Schultz a contract to assist with a six-month performance review of Sivick's work. Community and staff involvement would be welcome.
Sivick, who was being paid $70,000 a year, most recently served as city attorney in Grand Island, Nebraska, a community of 50,000, about 100 miles west of Lincoln, the capital.
He replaced Schultz, who resigned last May, a few months after being hired as a part-time outside contractor rather than full-time city employee.
Willamina operated without a city manager until the hiring of the late Ken McCune in 2002. He resigned 18 months later, and the position went vacant again.
The city restored the job, on a part-time basis, with the hiring of Sam Sasaki in June 2006. He divided his time between Willamina and another Willamette Valley community.
When Sasaki retired in June 2010, he recommended the position be eliminated. The council concurred, relegating his duties to City Recorder Sue Hollis, former city manager in Dayton.
However, turnover in the front office continued, with the resignation of Hollis, the hiring of City Recorder Debbie Bernard, Schultz as city manager for a brief period of time followed by Sivick's arrival.