Linfield names Garry Killgore new 'Cat athletic director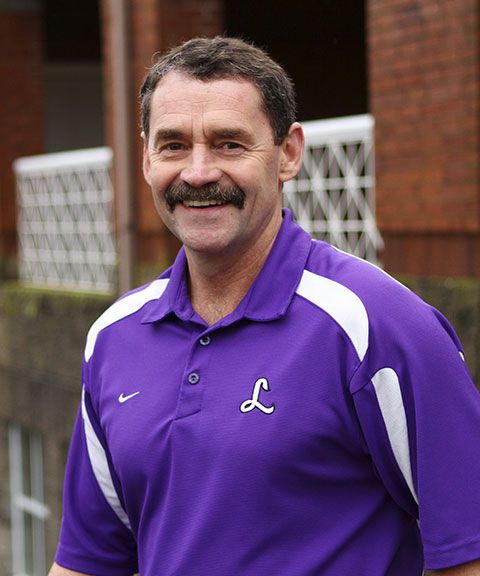 Pegged to continue the tradition of athletic success and excellence, Garry Killgore has been selected to succeed longtime Linfield College director of athletics Scott Carnahan at the end of the 2016-17 academic year, President Thomas L. Hellie announced Wednesday.
Killgore and Carnahan will work together throughout the next six months while Kilgore begins his tenure as the leader of the Wildcat athletic program.
At an institution known for the longevity of its coaches and the success of its teams, Killgore becomes just the fifth AD at Linfield since 1949. He follows Carnahan (1996-2016), Ad Rutschman (1973-96), Roy Helser (1968-73) and Paul Durham (1949-68) in the athletic director's chair.
"Garry Killgore is a rare combination of entrepreneur and collaborator," said Hellie. "He works well with others, communicates clearly and is highly creative. Most importantly, he is committed to the welfare and success of our students — as evidenced by the many tributes paid to him by his former student-athletes. Garry understands and embraces Linfield's proud tradition, and I'm confident that he will be an effective athletic director.
"It's really difficult for me to articulate the level of excitement I have for the challenge that's coming," said Killgore. "I understand and appreciate Linfield's past and value our traditions. I like the Linfield ethos, integrity, and being all about doing things the right way. I completely embrace those ideals but at the same time, we must look to the future for opportunities to grow."
Professor Killgore has served as Linfield's chair of the Health, Human Performance and Athletics department since 2010 and taught in the department since his arrival in 1989.
Killgore coached Linfield track & field and cross country for 21 years before stepping aside to focus on teaching exercise science and being a leader in the HHPA department.
As track coach, Killgore was a six-time NCAA West Region Coach of the Year, a seven-time Northwest Conference Coach of the Year and was honored as the conference men's cross country coach of the Year after leading Linfield to the team title in 1994.
In 2000, Killgore coached Linfield's first individual NCAA Division III national champion, mentoring Amber Larsen to an individual title in the 400-meter hurdles. Under Killgore's tutelage, eight men and 18 women set track and field school records and 96 athletes became All-Americans.
Applying his background in exercise science, Killgore founded AQx Sports Inc., a land- and water-based training and rehabilitation system for athletes. A sought-after lecturer in the field, he has published and presented his research on the biomechanics of running both on land and in water, and prevention of running-related injuries and scientific concepts applied to coaching. His specialty is alternative training and rehabilitation for athletes, as well as effective use of aquatics to promote quality of life for everyone.
An Oregon State University graduate, he earned his doctorate in exercise physiology and biomechanics in 2003. As an undergraduate at OSU, he competed all four years as a distance runner in track and cross country.
Killgore was named Linfield College's "Edith Green Distinguished Professor" for 2010 and was recognized as the College/University Physical Education Teacher of the Year for the State of Oregon in 2008. He was inducted into the Linfield Athletics Hall of Fame in 2013.
Garry and his wife, Lisa, have two grown children, Mike and Fen.
Serving as athletic director for 20 years and two tenures totaling 26 years as head baseball coach, Carnahan is set to retire June 30.
During his time as AD, he guided fund-raising efforts and development of many of Linfield's athletic facilities, including an upgrade of the football field and track at Maxwell Field, as well as the tennis courts, softball, baseball and soccer/lacrosse venues. Under Carnahan's leadership, Linfield captured four NCAA teams championships – two in softball, and one each in football and baseball – and supported 11 individual athletes as they captured NAIA or NCAA national titles in swimming and track & field
Linfield Sports Information assisted with this story.