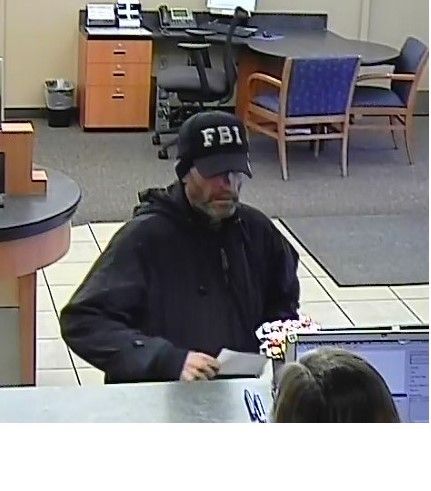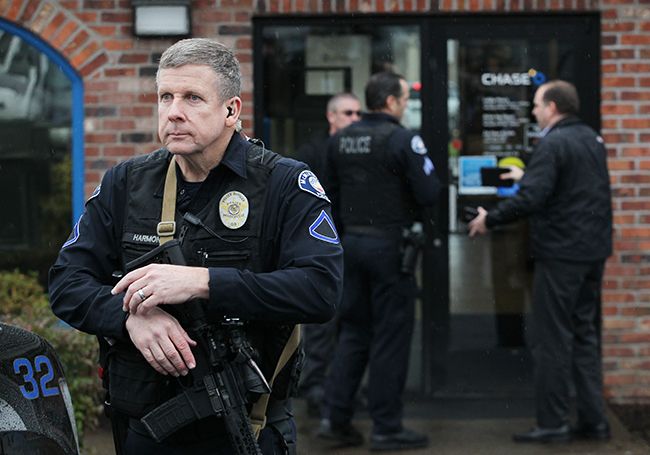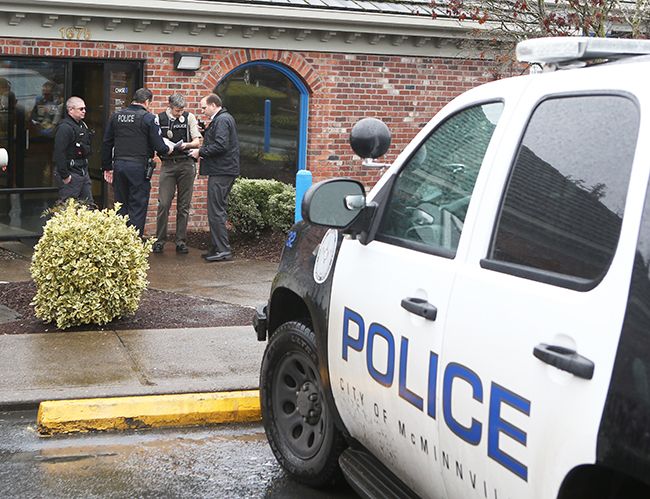 Chase bank robbed
McMinnville police responded to a report robbery at Chase Bank on north Highway 99W about 1:15 p.m.
The suspect, described as a white male about 6 feet tall in his 50s or 60s, fled the bank on foot, according to Capt. Dennis Marks. However, police are looking for a possible suspect vehicle.
No weapon was displayed.
Police and Yamhill County Sheriff's Office deputies converged upon the bank and the surrounding area minutes after the robbery was reported. Patrol cars were visible throughout the Town Center Shopping Center.
Two nearby schools were locked down for a few minutes, but returned to normal status before 2 p.m.
Anyone with information about the robbery or suspect should call the McMinnville police tip line, at 503-434-2337.