Fire destroys RV, damages house in Mac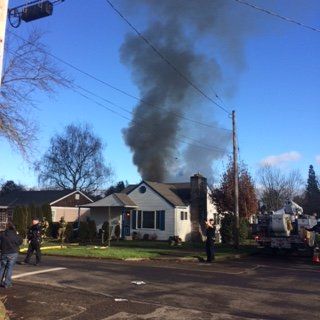 Fire destroyed a recreational vehicle and damaged the McMinnville house at which it was parked Friday afternoon.
McMinnville firefighters responded about 12:50 p.m. to the fire at 1206 N.E. Galloway St. They discovered the motorhome fully involved in flames.
Firefighers kept the fire from spreading to other residences nearby.
The RV's occupant was not at home and residents of the nearby house evacuated as firefighters arrived. No one was injured.
McMinnville fire officials said the RV is a total loss. Damage to the house included melted siding and ruined exterior window frames. Total damage exceeded $20,000 in value, they said.
The cause of the fire remains under investigation.