Top 10 News Stories of 2016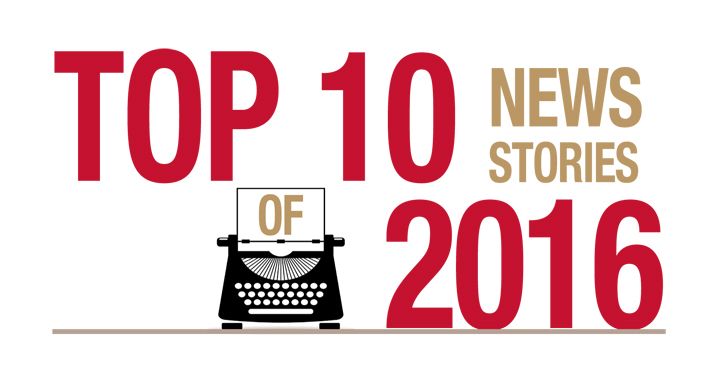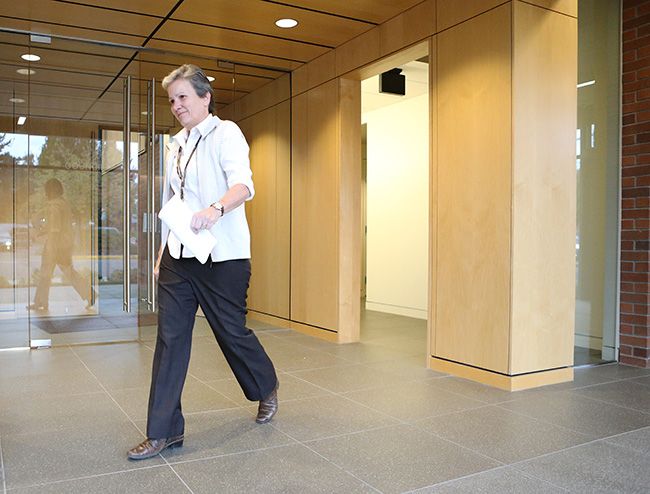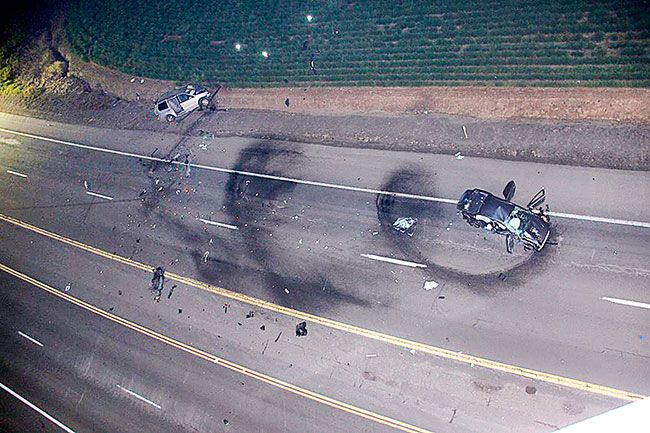 No. 1: Voters endure long, contentious election season
There were not an abundance of local contested races in 2016, but the ones on the ballet drew plenty of headlines and water cooler talk.
In the spring, McMinnville mayor Rick Olson ousted incumbent Allen Springer from his county commissioner seat. In the May primary election, Olson collected 13,317 votes to Springer's 10,969, prevailing 54.6 percent to 44.98 percent.
The candidates had an extensive of history behind them. The two attended McMinnville High at the same time, they served as city councilors together, and Olson beat out Springer in 2008 in the mayor's race, which also featured current county commissioner Stan Premozich and local businessman and former councilor Wayne Stocks.
Olson will be sworn in today.
In the summer, voters turned their attention toward the presidential campaigns — many doing so with reservations. Hillary Clinton, the first female to earn major party nomination for president, and Donald Trump, a billionaire celebrity and reality TV show star, created a presidential campaign that will not soon be forgotten.
As November approached, local races again took some of the spotlight. On the state level, Oregonians withstood the most expensive campaign ever for a ballot measure. A proposed corporate sales tax, Measure 97 would be soundly defeated. Democrats continued their rule of state politics as Gov. Kate Brown was elected to her first full term, besting Salem oncologist Bud Pierce, who advocated for more moderation in the state Republican party and the government overall. Republicans did earn one celebration. Dennis Richardson became the first GOP member to win a state election since 2002, when he beat Brad Avakian in Secretary of State election, Oregon's No. 2 statewide office.
With polls suggesting a Measure 97 defeat, the state democratic party redirected campaign funds to local races, and House District 24, encompassing McMinnville, Carlton, Lafayette and Yamhill, became a hotbed of partisan politics.
Local handyman and community TV show host Ken Moore and former McMinnville police chief Ron Noble both vied for the seat being vacated by Rep. Jim Weidner. The Democratic Party of Oregon, seeking a House seat that would give it a super-majority, engaged in a negative mailer and commercial campaign suggesting that Noble's actions as Linfield College's head of security put female students in danger of predators. The facts used were misleading at best, egregious and false at worst.
Polling numbers show the plan backfired. Moore held a slight lead in early polls. But two weeks after the mailers began, Noble had a firm lead, which he carried into an election win, about 55 percent to 45 percent.
The race for District 23 was equally contentious. Former Rep. Jim Thompson tried to unseat Rep. Mike Nearman. Both sides issued negative mailers against one another. In the end, Nearman's more conservative credentials were favored, about 59 percent to 41 percent.
Many city races also graced the ballot. McMinnville elected a new mayor, councilor Scott Hill, who turned back political newcomer Jared Miller about 76 percent to 24 percent.
The 2016 campaigns season will be remembered for the controversial and to many surprising election of Donald Trump. But elections of local candidates also decided some of the future of local and regional policy matters.
No. 2: Martha Meeker resigns after 22 months as city manager
Martha Meeker was McMinnville's city manager for merely a year and 10 months before resigning Oct. 3 in the face of mixed reviews from the city council.
She was only the third person to hold the position. McMinnville's first city manager, Joe Dancer, served for 26 years, from 1960 to 1986. Kent Taylor filled the position for the succeeding 30 years.
Mixed opinions on her annual performance review in late August led to Meeker being put on a plan of improvement as a condition for keeping her job.
While Meeker accepted this turn of events, and expressed a willingness to work with the council, she tendered her resignation a little more than a month later. Former City Attorney Candace Haines has been serving as interim city manager ever since, and councilors have said they hope to have a new city manager hired by the end of January.
At the crux of the council's problems with Meeker was what councilors perceived as her autocratic leadership style and mishandled communications with staff, councilors and the media.
Jeffries and fellow Councilor Kellie Menk told Meeker in the improvement plan that "you have not demonstrated a clear understanding or willingness to implement city goals and policies."
They added, "You have not adequately directed subordinates to carry our those policy programs. You have not been a constructive collaborator with team members and subordinates. You have not delegated work effectively or shown a willingness to listen to the concerns of others. Your communications with others have tended to create and/or escalate conflict."
Councilors publicly stated they wanted to help Meeker improve and keep her job. Nonetheless, as the council prepared to confront Meeker with the improvement plan and employee evaluation, members approved a contract Aug. 9 with the Portland law firm Fisher & Phillips LLP to provide outside legal counsel for employment law services.
Meeker's resignation Oct. 3 was just six days after the resignation of Mayor Rick Olson, who stepped down to prepare for his new job as a Yamhill County commissioner. Jeffries, the council president at the time, acted as mayor pro-tem until newly elected mayor Scott Hill was sworn in November.
During her tenure, Meeker helped create the city's first task force on homelessness and affordable housing. She also oversaw the beginning of the city's $24 million dollar transportation bond initiative and the first multimillion dollar project for the city's relatively new urban renewal initiative.
Meeker had little to say after she signed her final paperwork and immediately left office that morning. "It's been great to be a part of the community, and I wish everyone well," she said.
A formal press release from city hall called her resignation "amicable."
No. 3: Museum finally able to focus on its future
The Evergreen Aviation and Space Museum, after a rough couple of years, found events taking a turn for the better 2016, as the bankruptcy of the second of its two landlords and supporting companies finally came to a solution this summer.
That left the museum able to refocus its energies on its core mission of aviation and space education.
The year did not start optimally. Museum board members and staff and the board of the Michael King Smith Foundation feuded over debts and back taxes. As the year opened, exasperated creditors were threatening to force a foreclosure auction of the Wings and Waves Waterpark to satisfy long-unpaid debts.
The foundation staved off the auction by filing for bankruptcy, and lined up a proposed sale — at fire sale prices — to George Schott. The private aviation collector had earlier purchased the museum's theater and aviation exhibit hall from the now-defunct Evergreen Vintage Aircraft, also from bankruptcy proceedings, and leased them back to the museum.
The proposal, however, drew a scathing protest from the U.S. Bankruptcy Trustee, who wrote to the judge in the case that the Michael King Smith trustees did not appear to be acting in the best interests of either the foundation or its creditors.
Federal Bankruptcy Judge Randall Dunn stripped control of the foundation from its board members, and appointed a trustee, who in August oversaw the sale of the foundation's assets to the Falls Event Center, for a substantially higher price.
The Falls Event Center, owned by Utah businessman Steve Down, will take over operation of the museum's waterpark in 2017 and plans to build a hotel on the museum campus.
In December, the museum announced it had hired a new executive director, Branden Roben, former manager of the water park. Roben said the museum is focusing its energy on expanding programs, adding fundraising activities and acquiring new exhibits, including an A10 Fairchild Thunderbolt, known as the Warthog.
No. 4: Mac, Y-C School bonds mean new facilities
Voters in the McMinnville and Yamhill-Carlton school districts approved construction and renovation bond measures in May, meaning students soon will have more room and updated facilities.
Because the bonds passed, McMinnville and Y-C also won state grants that will pay for additional projects. McMinnville was awarded an additional $7.1 million from the state on top of its $89.4 million bond. Y-C added $4 million in state money to a locally approved $14.2 million.
School board members, staff and other supporters expressed pleasure that voters agreed to provide additional resources for students, including more space, safety and energy efficiency measures, and basic needs such as roofs that won't leak, heating and air conditioning.
By the fall of 2018, Y-C students also will have a new, domed gym that can double as an emergency shelter for the community. Construction on the gym and other improvements will begin in May 2017.
McMinnville's bond-related projects will address needs throughout the district, but the bulk of the construction will occur at the high school.
The first segment will start in March and continue through summer with the addition of a vocational-technical building, a field house, more space in the cafeteria and all-weather surface at Baker Field.
The next segment, from June 2018 through August 2019, will include construction of new main and auxiliary gyms, more classrooms, improved music facilities and other projects.
The school district also is remodeling the old Cook School to serve as its headquarters, and turning the former Willamette Greystone building on Lafayette Avenue into a maintenance and grounds facility.
Gaston School District also won approval of a construction measure in May.
And another Yamhill County school district celebrated the completion of projects from a May 2014 bond measure. Willamina High School opened its new farming, forestry, metalworking and woodworking shop in June.


No. 5: Long-running land use battles continue
Land use battles over Riverbend Landfill and a proposed rock quarry on Grand Island continued in 2016.
Opponents of Riverbend Landfill took their case to the state court of appeals in August, saying Yamhill County and the state Land Use Board of Appeals had set a dangerous precedent in Oregon land use law, by ruling that the landfill could pay to mitigate damages caused to farmers.
The county and landfill owner Waste Management Inc., of Houston, Texas, countersued.
In late December, the court announced that it was extending the deadline by which it must issue a ruling, saying that the issues are complex and unusual enough to warrant taking additional time to examine them. It did not announce when a decision might be forthcoming.
Meanwhile, landfill officials began seeking to buy time for the ongoing appeals to play out, by diverting waste from Newberg and Portland Metro to other landfills. Without such a move, Riverbend was expected to reach capacity by mid-year.
It also sought permission from the state Department of Environmental Quality to create a steeper slope on one side, by overlaying additional garbage on top of its oldest, already-filled cells. However, after opponents objected, Circuit Court Judge Ron Stone issued a stay in the DEQ application process until the appeal is resolved.
Opponents of a proposed rock quarry on Grand Island sought to block applicant Baker Rock Resources from obtaining a floodplain development permit from Yamhill County this year, but lost their fight when the county planning commission voted four to one, with one abstention, to approve the permit. Several of the planners, as well as county Planning Director Ken Friday, said they shared some of the opponents' concerns. However, they argued that Baker Rock had met the county's criteria for approval.
The debate will continue in 2017, however, as the opponents have appealed the planning commission's vote. A public hearing is expected to be scheduled early in the year.
No. 6: Sheriff's office error leads to jail suicide
Yamhill County Sheriff Tim Svenson responded to a Washington County Sheriff's Office review of an Oct. 12 jail suicide by admitting human error on his department's part contributed to the tragedy.
The incident claimed the life of Debbie Samples, the daughter of Larry and Bernett Samples of Sheridan. She was 52.
"For that, I am deeply sorry," Svenson said, regarding the role his office played in her death.
The command staff immediately began identifying areas where police and procedure improvements could be made.
"I will continue to work with the Samples' family, their attorney — Amanda Marshall of McMinnville — and all of our Yamhill County partners to make the system work for everyone," Svenson said.
The independent review was conducted by a Washington County detective and sergeant. It determined:
Deputies were called to a sister's residence, just a few doors from the parental residence where Samples had been staying in recent months, after Samples tried to hang herself in the garage.
In addition to needing to be examined for potential injuries, she registered a .27 alcohol content, three times the presumptive level of intoxication in Oregon.
A deputy initially transported her to the Willamette Valley Medical Center. There, she was assessed by a community outreach specialist employed by Yamhill County Health and Human Services. She informed the deputy that Samples should be placed on suicide watch after being transported to the jail.
A records' check revealed a set of outstanding failure to appear warrants from Lake County. Once Samples was cleared by the hospital's medical staff, the deputy transported her to jail to await transport to the county seat of Lakeview the following morning.
She was placed in one holding cell, then moved to another, where she had access to a corded phone. Though a suicide watch was recommended at the hospital, the jail did not follow through, or take any other special precautions to guard against a repeat attempt.
A few hours later, she used the phone cord to hang herself. By the time she was discovered, she was unresponsive.
She was declared brain dead at the hospital, where she died three days later, after life support was removed.
The Samples' family retained Marshall to pursue potential litigation. A tort claim, giving an agency a chance to settle in advance, has not been filed.
Marshall compared the sheriff's office handling of the incident to an "episode of Keystone Cops." She said no one had a clue what was going on. "And because of that, the Samples' family is enduring their first holiday season without their daughter, mother, sister and aunt."
No. 7: Jackson Family invests heavily in the Yamhill Valley
When Oregon wine historians update the books a quarter century from now, it's likely that 2016 will attract some additional attention: The year that Jackson Family Wines — a California-based producer and one of the nation's largest — found a home away from home in the Yamhill Valley.
In April, the company bought Penner-Ash Wine Cellars in the Ribbon Ridge AVA near Newberg, which produces about 12,000 cases annually. This fall, they announced another major purchase: WillaKenzie Estate in the Yamhill-Carlton AVA, which launched in 1992 and features 125 acres planted. The company retained the winemakers and staff in the deals.
Jackson's Oregon portfolio also includes Zena Crown, Gran Moraine and Solena Estate.
The most visible acquisition is in McMinnville, where Jackson Family Wines is soon to construct a sprawling, $7.8 million winery as part of a 14-acre campus at the old Evergreen Aviation offices on Three Mile Lane.
Spokesperson Eugenia Keegan said this week that while the weather this month has slowed work, the company still intends and plans to have the 68,245-square-foot facility ready to handle the 2017 harvest.
To put the scope of that winery into perspective, consider that the Granery District's seven buildings — four of which produce wine — comprise 72,000-square-feet, not much larger than the single facility that will go in on Three Mile Lane.
Jackson Family Wines owns 12,500 acres of vineyard in California, along with an array of production facilities. The company markets wine internationally under more than 35 brand names, the best known being Kendall-Jackson. It has used Oregon Pinot noir grapes for its La Crema label since 2012.
Another McMinnville investment, the Taylor Building downtown, was not actually made by the company, but by the founder's eldest daughter and her husband. It does not yet have a tenant.
What bodes for 2017, other than the opening of the McMinnville winery?
"There's nothing new on the horizon that I know of," Keegan said. "There's plenty to do right now."
No. 8: Marijuana a growing issue in Yamhill County
Oregon voters approved the sale of recreational marijuana in 2014, and McMinnville now has roughly half a dozen marijuana dispensaries and production facilities contain to launch around the county.
In fact, eliminating pharmacies in grocery and department stores, Mac has has more marijuana dispensaries than traditional drug stores. That has not been without side effects.
Yamhill County officials issued permits for seven new barns for growing commercial cannabis -- with a total permit value of $2.4 million. Four were issued to the same company at the same location.
Meanwhile, McMinnville and other Oregon muncipalities have grappled with implementing local laws to handle the new trade. In McMinnville, the law was originally drafted to keep marijuana dispensaries at least 1,000 feet away from schools and state-licensed preschools.
The wording of the law immediately caused problems. One of the issues was that the state does not license preschools. The city council eventually decided to remove the words "state-licensed preschool" from the law and simply refer to schools.
However, that left another problem. What legally constitutes a school?
Coleman Risdon's plans for a marijuana business at 807 N.W. Adams St. stalled because the address is within 1,000 feet of tennis courts operated by the McMinnville School District on N.E. 11th Street. The McMinnville Planning Commission voted 4-2 in July that the courts are not a school under the law.
The case was not resolved, however. The McMinnville City Council still wanted a precise definition of "school" and voted Nov. 8 to refer to OAR 333-002-1110(2). The law defines a "school" as a place where students gather for educational purposes on a regular basis, teachers are present, a curriculum is provided and attendance is compulsory. Mark Pettinger, a public affairs spokesman for OLCC, said state officials may reverse the planning commission's decision and determine the tennis courts are, in fact, schools under the definition of the law.
"The definition of what constitutes a school or school property is much broader under the state statute than it is under the city of McMinnville," Pettinger said. "We're going to follow what the state says and not the city."
By the end of the year, the building Risdon hoped to house a dispensary had a "For Lease" sign, making it seem he was forced to give up his plans in that spot.
Recreational marijuana also played into local land-use decisions for the first time this year.
In July, marijuana grower Anne Thompson complained to the council about a proposed 20-lot subdivision next to her farm off S.W. Redmond Hill Road. It marked one of the first times a farmer could legally challenge a development with the argument that it could adversely effect a marijuana growing operation.
However, the council didn't agree. It rejected her appeal at its July 26 meeting.
Marijuana also made the news when Bonni Stover, 32, of McMinnville was sentenced for serving marijuana-laced brownies to two unsuspecting girls during the summer. Stover pleaded no contest to two counts of delivery of marijuana to a person under 18 and two counts of recklessly endangering another person and was sentenced Nov. 15 to 30 days in jail.
Yamhill County commissioners voted Oct. 6 to ban marijuana sales in highway commercial zones, overturning a split planning commission decision. Commissioners Allen Springer and Stan Primozich, voting without colleague Mary Starrett, who was absent during the meeting, sided with Planning Director Ken Friday.
In the staff recommendation, he said highway commercial zones are intended to provide "limited services to the traveling public." He judged marijuana sales "not consistent with that standard," and perhaps, even "at odds with it."
Voters in McMinnville and four other Yamhill County cities overwhelmingly approved a 3 percent tax on recreational marijuana in November's general election balloting.
No. 9: Bypass avoids setback, prepares for 2017 opening
The Newberg-Dundee Bypass did not draw as many headlines in 2016 as in previous years, but it created more traffic delays than ever.
Additional traffic disruptions are never enjoyable. But at least motorists could begin to envision a finished bypass — Phase 1, at least, scheduled for completion in late 2017 — while they watched trucks carrying massive piping and tons of gravel.
Significant building went into the northern terminus of Phase 1, along Oregon 219 between Second Street and Wynooski Road and Springbrook Road between Highways 99W and 219. That didn't occur until an issue left over from 2016 was settled.
Representatives of cities, counties, committees and a neighborhood association were headed toward state mediation regarding the northern intersection of the bypass, leading into the narrow, winding Wilsonville Road. Creating additional traffic on Wilsonville Road was the issue. With the ODOT bid deadline looming, the six most affected parties were able to hammer out a deal in a matter of days. The workaround involves bringing Wilsonville Road into Highway 219 separately, farther to the south at its intersection with Adolph Road.
As more pieces of the bypass took shape throughout the year, the Parkway Committee focused on the future.
"In the whole scheme of things, if you don't protect the right of way to Phase II, it's not going to happen," said Chair Dave Haugeberg at a June meeting. "This is a monumental step forward."
ODOT is expecting to realize about $10.5 million in savings on the first phase, about $1 million of which was funded by the county, affected cities and the Confederated Tribes of Grand Ronde. Representatives of those groups agreed they would rather have their share applied to acquisition of right-of-way for the second phase than returned.
If plans go accordingly, 2016 will be the last full year without the Newberg-Dundee Bypass that's been in the works for decades.
No. 10: Fatal crashes lead to trials, devastate friends and family
Motor vehicle crashes claimed the lives of more than a dozen people this year in the county. One incident particularly shook the community.
The opening of trials for alleged street racing defendants Jeremy Hopper II and Andrew Olsen are scheduled for Tuesday, Jan. 31.
Hopper, a 24-year-old Amity resident, and Olsen, a 22-year-old Lafayette resident, have been indicted by a Yamhill County Grand Jury on one count each of first-degree manslaughter, second-degree assault, second-degree criminal mischief, fourth-degree assault and reckless driving, in addition to seven counts of recklessly endangering another person.
First-degree manslaughter and second-degree assault are Class A felonies falling under Measure 11's mandatory-minimum sentencing guidelines.
The charges stem from a May 4 head-on crash that allegedly occurred while they were racing late-model Mitsubishi Lancer EVO sports cars against each other on Highway 99W just north of McMinnville.
They had reportedly reached speeds in excess of 100 miles per hour when Hopper's vehicle went out of control and crashed into an oncoming Honda Odyssey van.
The driver of the van, Claudio Martinez-Marques, 43, of McMinnville, died at the scene.
Hopper's then-girlfriend, 19-year-old Natasha Fisher of McMinnville, who was riding beside him, sustained life-threatening injuries from which she may never fully recover.
Hopper and a passenger in the van suffered lesser injuries.
Olsen's car was not involved in the wreckage. He pulled over and cooperated with authorities.
Fisher is the daughter of Melissa Gates, a longtime Yamhill County Circuit Court judicial assistant. She has attended every court proceeding at which Hopper and Olsen have appeared.
The case related to a July 8, 2015, crash that killed two people reached a resolution in September.
That day, 18-year-old Kevin Milanez of McMinnville ran a stop sign west of Carlton, at the intersection of Meadow Lake and Westside roads, in a speeding SUV.
He crashed into a Mazda Miata in which U.S. Navy Petty Officer Third Class Shantel Fugere was riding with friend Jacob Coshow, known locally as Jake Wright, and the high-speed impact ended both of their lives at the age of 20.
Fugere was on leave from the service at the time, visiting her family in Carlton. Wright was from McMinnville.
Milanez pleaded guilty in a packed courtroom to two counts of criminally negligent homicide, a Class B felony, and a lesser included charge of first-degree manslaughter.
First-degree manslaughter is a Class A felony carrying a lengthy mandatory-minimum sentence under Measure 11.
After taking testimony from both the prosecution and defense, Circuit Court Judge Ronald Stone sentenced him to 75 months in prison — a little more than six years.
Milanez was indicted by a grand jury on two counts of first-degree manslaughter, along with four counts of reckless endangering and one count each of fourth-degree assault and reckless driving, the latter all Class A misdemeanors.
Conviction on the two first-degree manslaughter charges would have sent Milanez to prison for 20 years.
Stone followed terms of a stipulated plea deal calling for 36 months of post-prison supervision after Milanez's release from custody, and a lifetime suspension of driving privileges.