Salem man killed in Highway 99W crash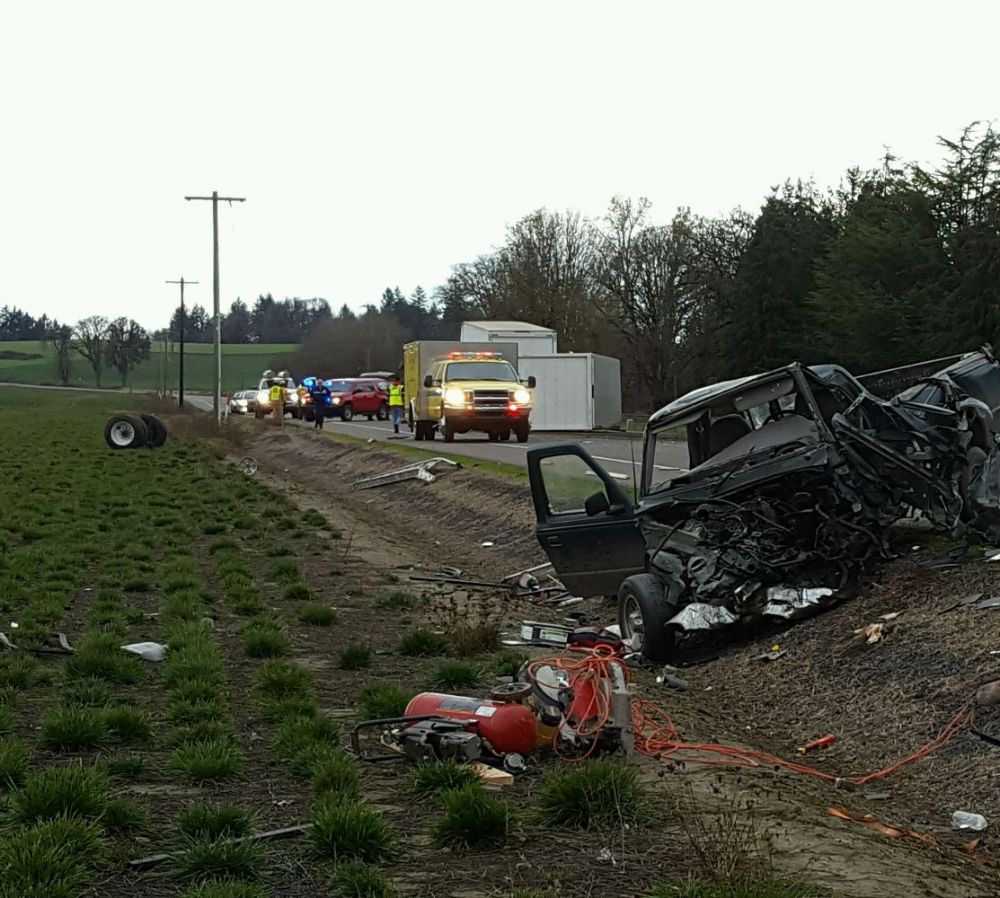 AMITY - A Salem man was killed in a two- vehicle crash one mile north of Amity on Highway 99W Friday morning. Jose Arrellano, 27, was pronounced dead at the scene, according to the Oregon State Police.
Trooper Dan Davis gave this account:
About 8:40 a.m., a 1995 Ford Ranger pickup driven by Arrellano was traveling northbound when it crossed the centerline and collided head-on with a 2006 Freightliner tractor-trailer rig driven by Arvis A. Lane, 67, of Eugene. He attempted to move to the right shoulder to avoid the crash.
Arrellano's right-front passenger, Jose Dominguez Cruz, 31, of Salem, and Lane were transported by McMinnville Fire Department ambulance to the Willamette Valley Medical Center, treated for minor injuries and released.
The Yamhill County Sheriff's Office, Amity fire and police departments and an Oregon Department of Transportation crew also responded.
Traffic was detoured for several hours while the crash was investigated and the scene was cleared.