Willamina man killed in high-speed crash on I-5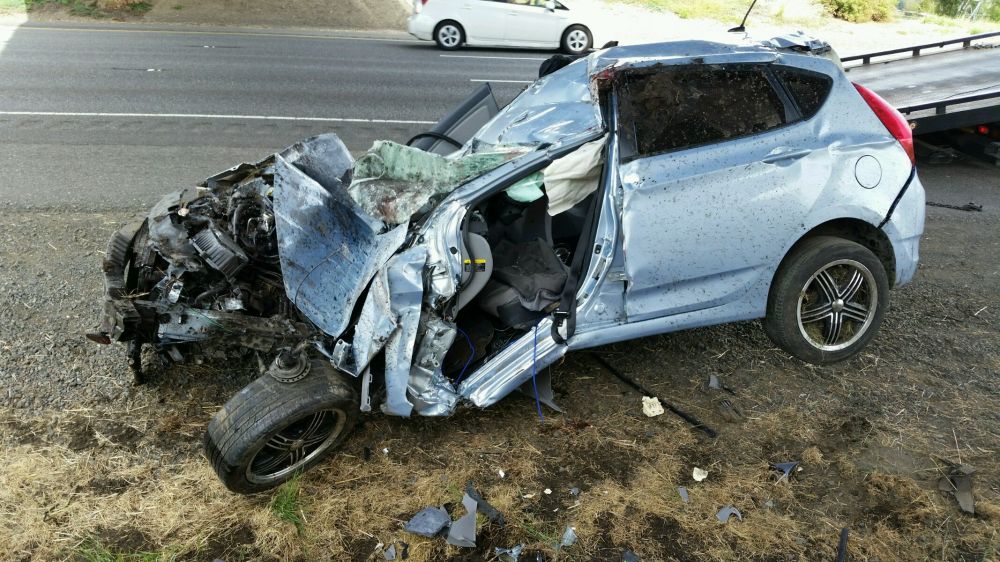 WOODBURN - A Willamina man was killed early Saturday morning after his vehicle struck a bridge pillar south of Woodburn on Interstate 5.
Brandon L. Hubbell, 21, and a 2013 Willamina High School graduate, was pronounced dead at the scene.
The Oregon State Police gave this account:
Just after 6 a.m., Hubbell was northbound in a 2012 Hyundai, and driving in the slow lane at a high rate of speed, estimated by witnesses at more than 100 mph.
A northbound 2002 Honda Accord, driven by Matthew G. Vogt, 27, of Corvallis, was traveling in the middle lane when it moved into the slow lane, and into the path of the Hubbell's vehicle. He lost control, exited the freeway and struck the pillar.
The slow lane was closed for more than five hours while an investigation took place and the scene was cleared. The Marion County Sheriff's Office and Oregon Department of Transportation assisted OSP.