Dayton softball falls in 3A state title game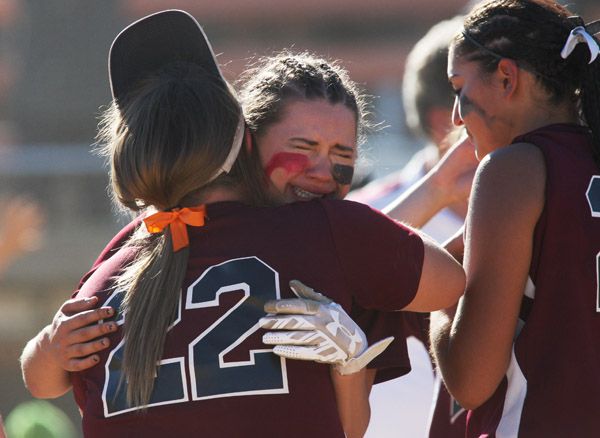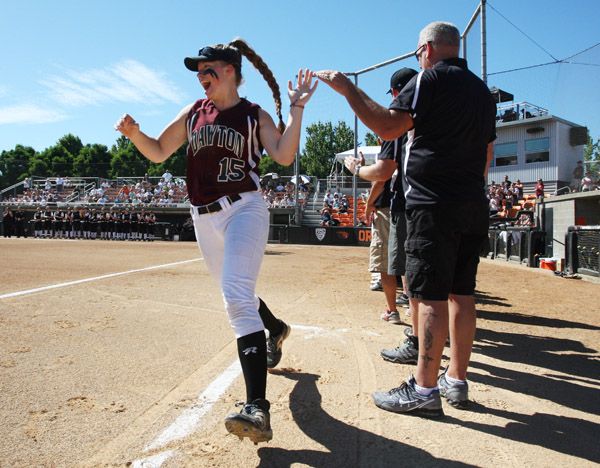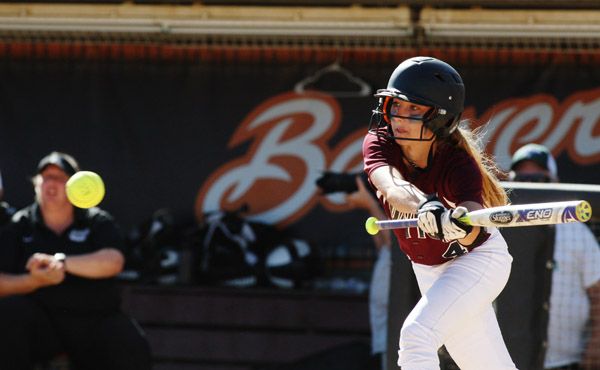 CORVALLIS -- Her team needed a spark, any spark, and Dayton junior Kylee Hill delivered on the first pitch she saw in the bottom of the fifth inning.
Hill took Rainier pitcher Haley Schimmel's initial offering and deposited it over the right field fence, bringing Teddi Hop and Haley Couch along with her for the ride. A 5-0 deficit against a pitcher as hot at the temperature on the Oregon State University Softball Complex Field and a collection of aggressive players at the plate was whittled down into something more manageable. The OSAA Class 3A softball state championship was there to be won.
Still, Dayton stranded a pair of runners on base to end the inning. Malina Ray scored on an error in the sixth inning, but Kalina Rojas struck out with the bases loaded to end that inning. And Columbians reliever Sarah Probasco retired the Pirates on four pitches in the seventh inning for a 5-4 victory and Rainier's second 3A softball state title in four years.
Though the Columbians (24-6), seeded No. 3 in Class 3A, technically upset No. 1 Dayton (27-4), the game had more of a backyard softball feel. The Pirates and Columbians have faced off in three of the past four 3A state title games, and they have split home-and-home regular-season series the past two seasons. No surprises to be had here.
Yet, Rainier woke up the crowd early by jumping on Dayton ace pitcher Haley Couch, scoring three runs on three hits and two Katelyn Sutton errors in right field. Catcher Kami Gray banged a ball into the center field wall with a second-inning RBI double, and Columbians shortstop Aspen Norman hit an RBI double in the fourth inning.
It turned out to be enough, even with another career hitting day from Hop (3-for-4) and two base hits from Rachael Fluke and Rojas. Couch, too, settled down, allowing nine total hits and two earned runs in the complete-game performance. Couch struck out four batters, hit one and did not issue a walk.
Schimmel (4 1/3 innings pitched, six hits allowed, nine strikeouts) was pulled immediately after Hill's home run but nevertheless earned the win. Probasco's 2 2/3 innings pitched were fraught with tension (four hits allowed, one walk, one strikeout) but effective enough to receive the save.
Dayton left 10 runners on base, including seven in scoring position, to Rainier's five for the game.