Two for the Tigers: Y-C's Xthona wins second distance title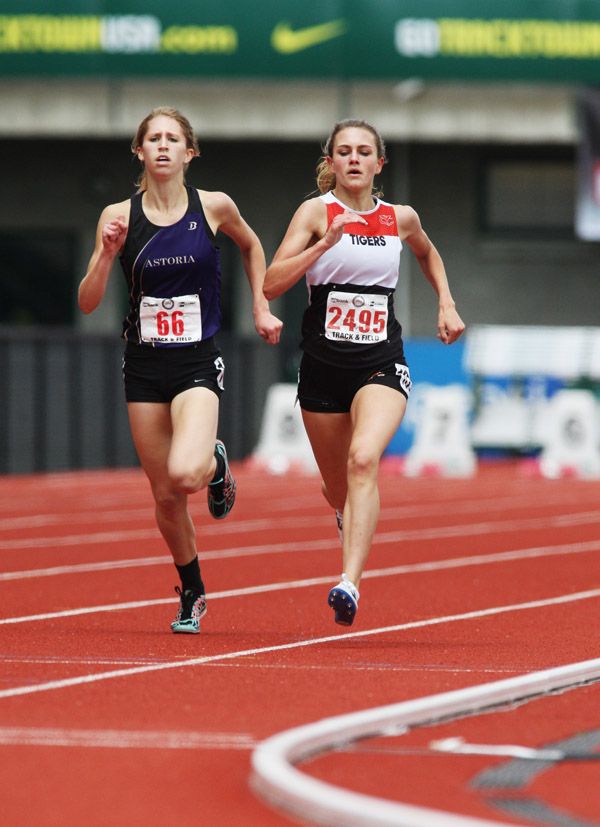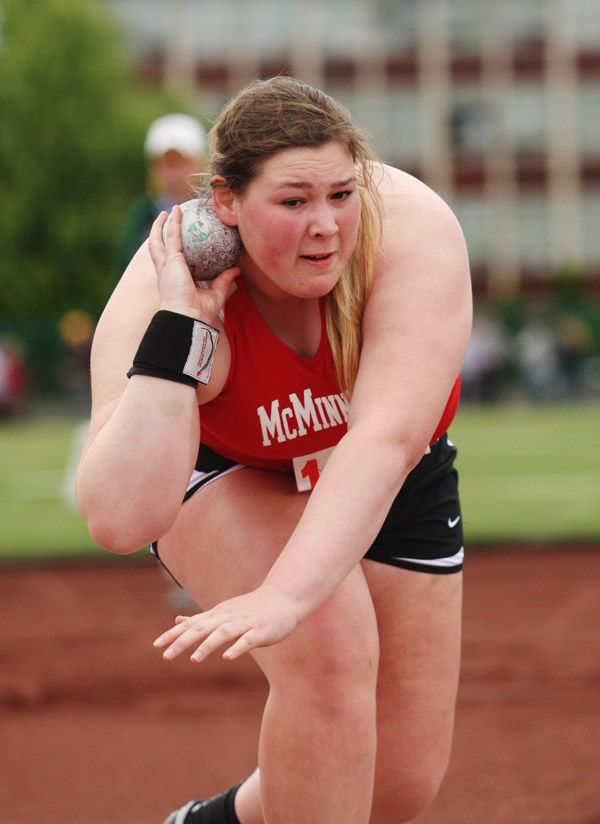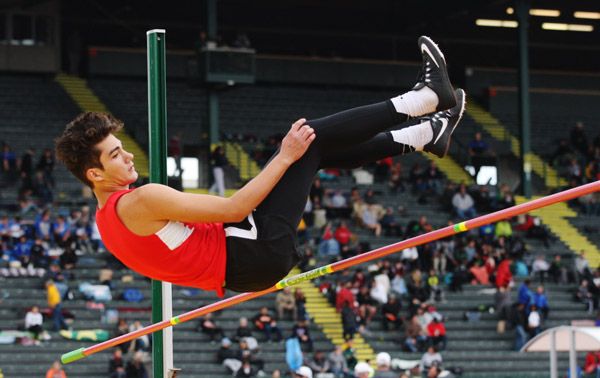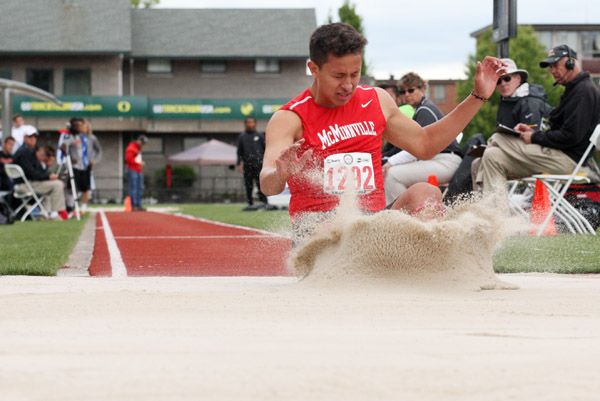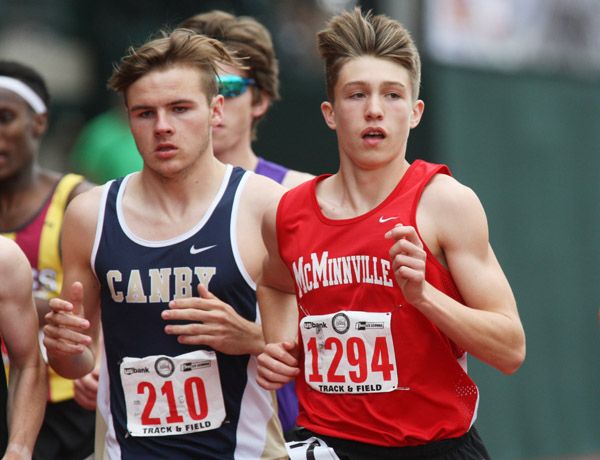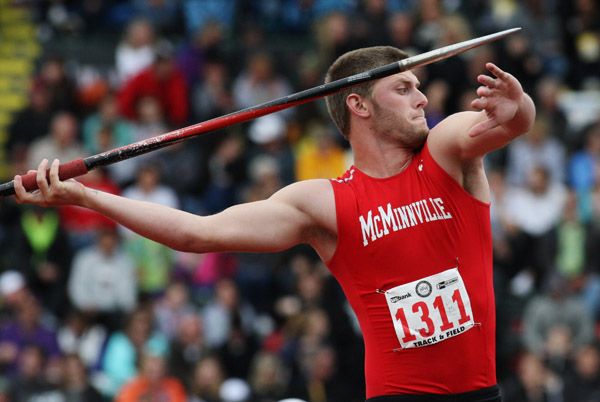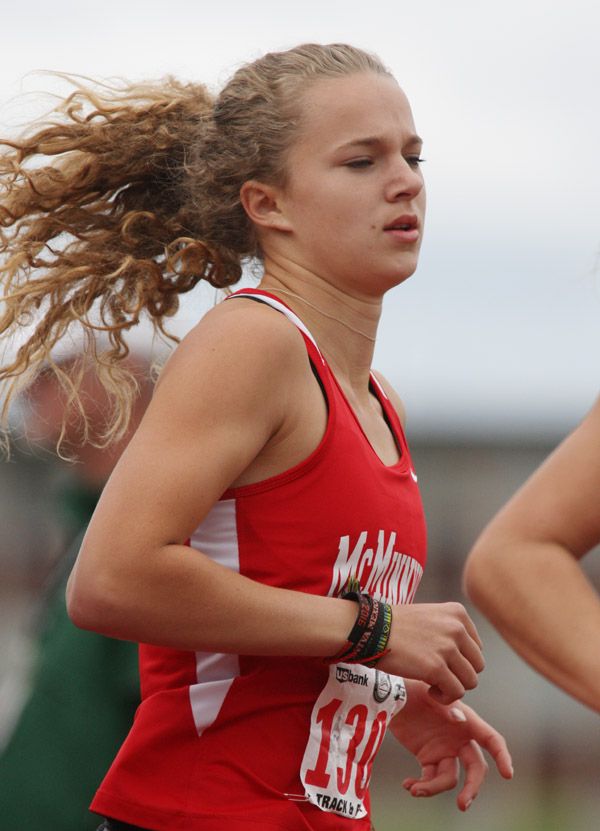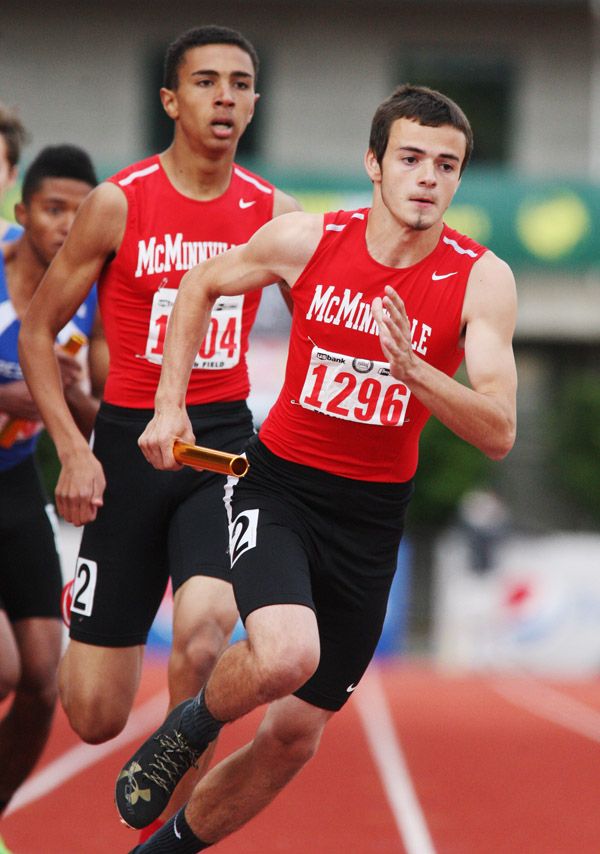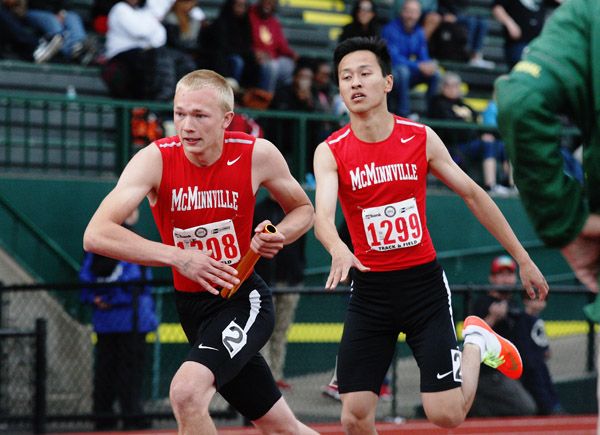 EUGENE – Yamhill-Carlton's Perrin Xthona capped off her career in high school track with a stunning victory in the Class 4A girls' 1,500-meter race.
Xthona's time of 4:43.01 narrowly edged out Astoria's Kaylee Mitchell, who finished with a time of 4:43.51. With the victory, Xthona has collected two first place-medals in this year's OSAA Track and Field Championships held at Hayward Field in Eugene; she is the first Y-C female to accomplish that feat at the state track championships.
"That finish was so amazing. Everyone races fast here. I've never had a race this close," said Xthona.
Approaching the start of the race, Xthona was forced to accept that it was her final competition of her high school career. She said that she faced a mix of emotions as she took her mark.
"(Coming into my final race) I was sad and excited at the same time. It's sad that I will never get to compete against these girls again. But it was exciting to try and beat the odds, and win this race after being tired from yesterday's (3000-meter race)," said Xthona.
"I'm very proud to have medaled in both my events at state this year. I Feel like I have done everything for this program."
Clark-Johnson, Rich ride PRs to state points
EUGENE -- In a duel of Class 6A girls' shot put outperformances at the OSAA State Track and Field Championships Saturday morning, West Salem senior Angela Mumford got the better of McMinnville senior Jalyn Clark-Johnson.
Nevertheless, Clark-Johnson concluded her shot put career with a lifetime best on her final put and a lifetime best finish at the state track championships at Hayward Field.
Clark-Johnson's final mark of 41 feet, 9 1/4 inches is a personal record by nearly a foot; four of her throws eclipsed 41 feet on the morning. She was second to winner and three-time 6A state champion Maddie Rabing of Lakeridge (46-5 3/4) before Mumford posted a mark of 42-2 on her sixth throw, a four-foot personal record.
Clark-Johnson, who will compete in track and field for Linfield College next spring, added two points to her state tally with a seventh-place finish in the 6A girls' discus throw (117-11).
McMinnville senior Whitney Rich treaded water in a fast 6A girls' 1,500 final but pushed past two runners in the final 100 meters to snag the eighth spot for one team point. Rich's time of 4 minutes, 37.76 seconds is a personal record by a second and a half, as well as a new school record.
Grizzlies freshman Zane Fodge started the 6A boys' 800 final from behind early on but pushed through the final 100 meters to equal his personal best of 1:57.65, scoring an eighth-place point for Mac. In the 6A boys' 1,500 final, Fodge shaved a second and a half off his personal record in a 10th-place finish (3:57.79).
The Grizzlies' 6A girls' 4x100-meter relay team of Kendal Obrist, Montanna Gubrud, Haleigh Morales and Alexia Valdez finished 15th out of 16 teams in 50.42 seconds. McMinnville closed the meet with its fastest boys' 4x400-meter relay time of the season, as Jerry Liu, Trustian Skeffington, Will Payton and Brevin Geelan combined to finish in 3:26.56 (ninth).
In the field, Mac senior Grifin Williams posted a mark of 152-4 in the 6A boys' javelin for 15th place, and senior Jose Bautista recorded a top mark of 39-11 1/4 in the 6A boys' triple jump (16th). McMinnville freshman Antonio Robledo did not clear the opening height of the 6A boys' high jump final.