Salem man arrested on drug, weapon charges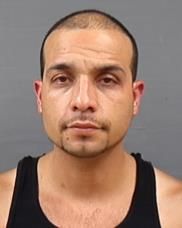 With the assistance of McMinnville police drug dog "Jack," a Salem man was arrested Saturday night on drug and weapon charges.
Capt. Dennis Mark identified him as Leo Leija, 33. He was charged with two counts each of carrying a concealed weapon and possession of weaons by certain felons, in addition to one count each of delivery of a controlled substance/methamphetamine, possession of a controlled substance/meth, resisting arrest and theft by receiving. A Marion County hold had also been placed on him. He was lodged in the Yamhill County Jail without bail.
About 11 p.m., an officer stopped a vehicle driven by Leija near the intersection of Southwest Fellows Street and Eckman Court, according to Marks.
The drug dog responded, and more than two ounces of meth with a street value of between $2,000 and $3,000, in addition to packaging material and scales was located inside the vehicle.
Two loaded semi-automatic firearms were also seized, and one of them had been stolen in McMinnville.
Anyone with information related to the case should contact officer Jared Wiebold at 503-434-7307.