Highway 18 reopened near Booth Bend overpass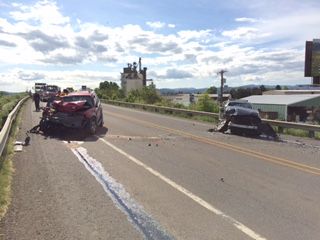 Highway 18 at Booth Bend overpass is back open after being closed in both directions following a head-on crash between two vehicles at 4:02 this afternoon.
Three patients were transported to Willamette Valley Medical Center by ambulance. One patient had to be extricated from a vehicle, according to the McMinnville fire department.