McMinnville man killed in Highway 18 crash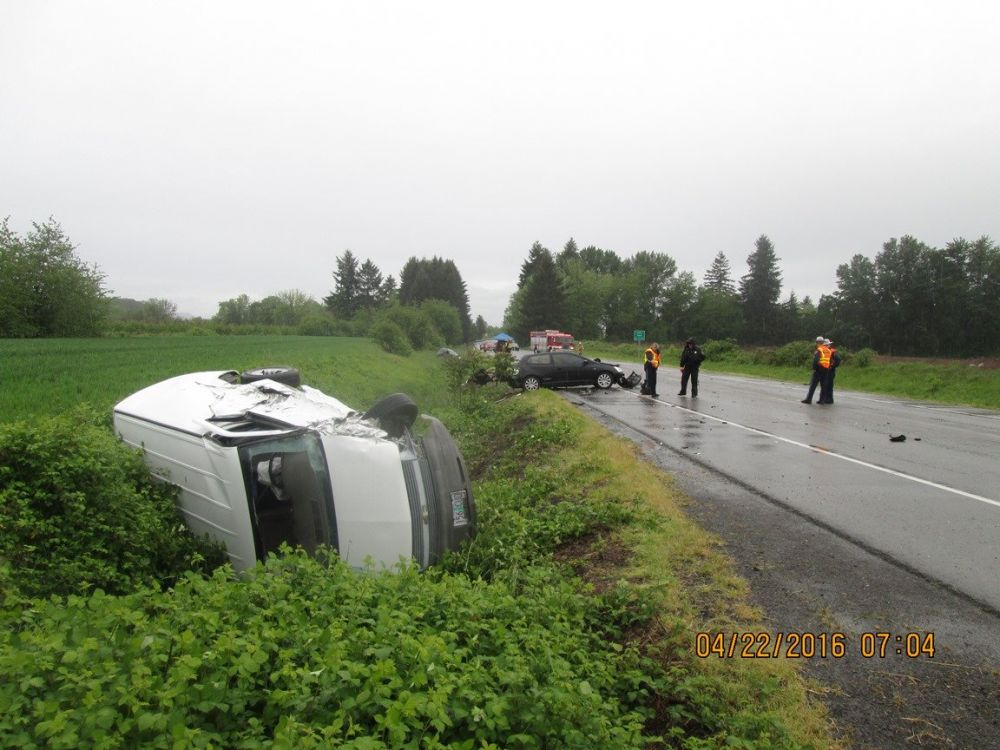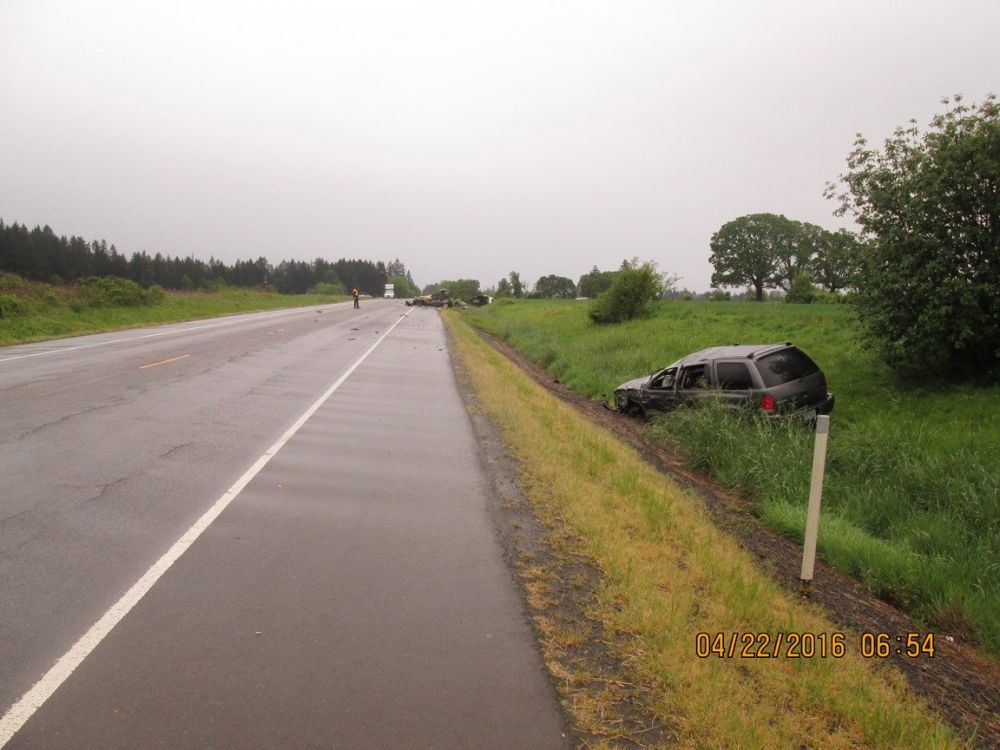 A McMinnville man was killed Friday morning in a three-vehicle just east of the Cruickshank Road interchange on Highway 18.
The Oregon State Police identified him as Robby A. Robbins, 56.
Troopers gave this account:
About 4:30 a.m., a 2003 Dodge Durango driven by Daniel L. Cain, 25, of Lafayette, was traveling westbound when it crossed the centerline and struck an eastbound 2004 Chevrolet Astro van head-on. It was operated by Stanley N. Cass, 62, of McMinnville.
The Dodge then struck a 2005 Honda Civic, driven by Robbins, which was behind the Chevrolet. Upon impact, the Dodge rode up and over the hood of the Honda, ripping the roof off. The Dodge rolled over and came to rest upright in a ditch. The van ended up on its side in the ditch.
Cain sustained minor injuries. Cass was transported by McMinnville Fire Department ambulance to the Willamette Valley Medical Center. A medical helicopter was unable to respond due to inclement weather.
Fatigued driving is being investigated as a contributing factor.
The highway was closed for several hours while the Multi-Agency Traffic Team investigated the crash and the scene was cleared. A detrour was put in place.
In addition to OSP, the Yamhill County Sheriff's Office, McMinnville police, McMinnville and Dayton fire departments and Oregon Department of Transportation responded.
Robbins is the sixth person to die on Yamhill County roads this year. The toll includes three who died in a two-vehicle crash just north of Carlton.