Amity boys suffer upset in Class 3A state quarterfinals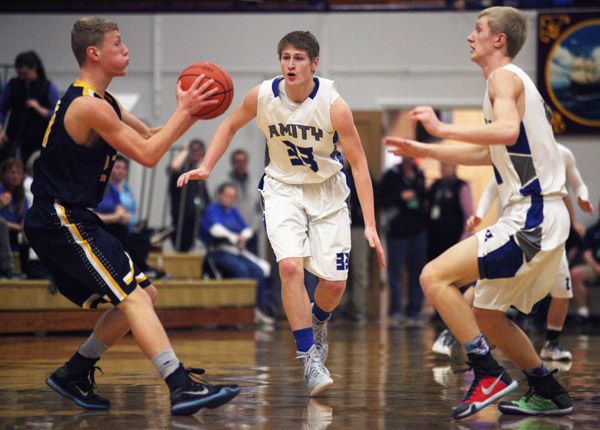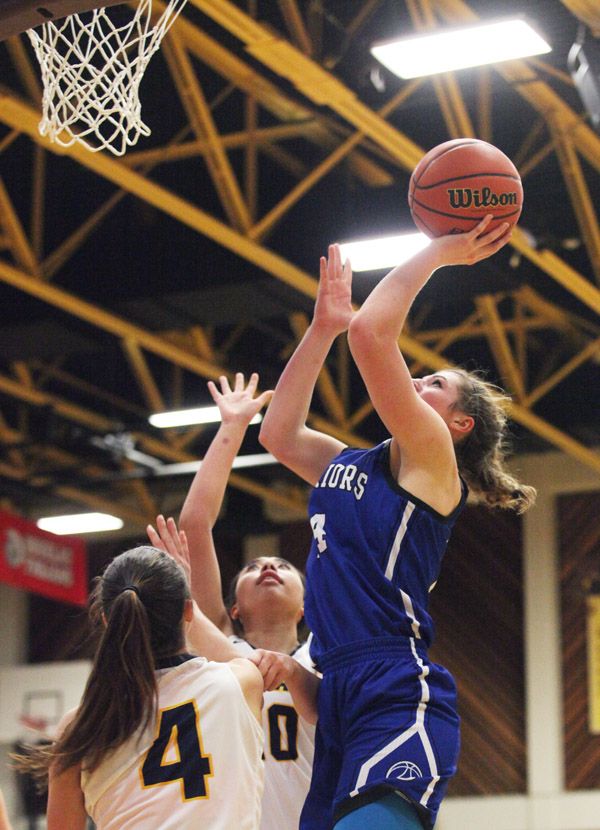 COOS BAY – For the third year in a row, the Amity Warrior boys have lost in the quarterfinals of the OSAA Class 3A State Tournament.
This time, it was Portland Adventist, 84-82 in overtime, who delivered the blow at the Pirate Palace in Coos Bay.
Jamie Stull's dead-center three-point shot with less than a minute left put Amity back on top after a 12-point first half lead slipped away, but Portland Adventist's Stuart Tonack returned the favor with nearly the same shot to force the extra four minutes. Stull drove the lane for a layup with 9 seconds left in OT but was denied at the cup, and subsequent tip-in attempts were futile.
Lance Nelson finished with a game-high 34 points and 15 rebounds, earning Moda Health Player of the Game honors for the Warriors. Stull scored 26 and Kolton Rohde added 12.
No. 2 Amity (23-5) enters the consolation bracket, where they'll face fellow upset victim No. 3 Blanchet Catholic tomorrow morning at North Bend High School. Game time is set for 10:45 a.m.
Girls Basketball
Amity 62, Portland Adventist 44
NORTH BEND – The Warriors scored the first seven points of their Class 3A state quarterfinal matchup with Portland Adventist Academy and never looked back as they rolled to an upset win over the Cougars at North Bend High's Dog Pound Thursday night.
Victoria Howard scored 10 first-quarter points to get Amity off on the right foot in a game the Warriors led by as many as 22 in the fourth quarter. Howard finished with a game-high 17; Lindsay McShane scored 10, added 15 rebounds and was named Moda Health Player of the Game for Amity. Madelynn Krotzer scored 15 and Shealyn McClean added 13.
No. 6 Amity (22-6) faces No. 2 Salem Academy in a 4:15 p.m. semifinal tomorrow at the Pirate Palace in Coos Bay.