McMinnville's Barnes, Willamina's Howard win state titles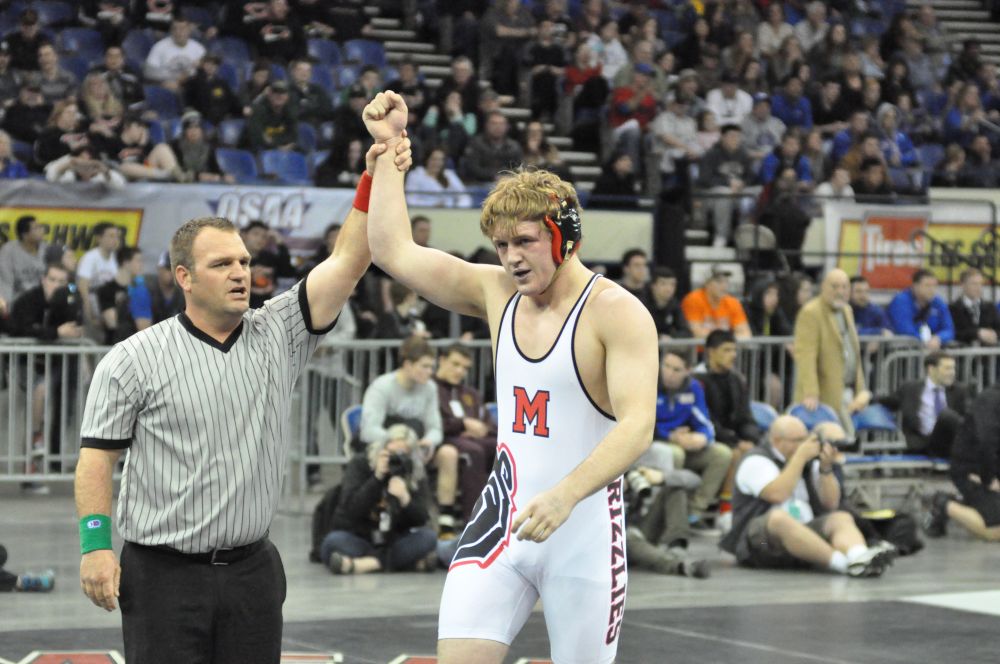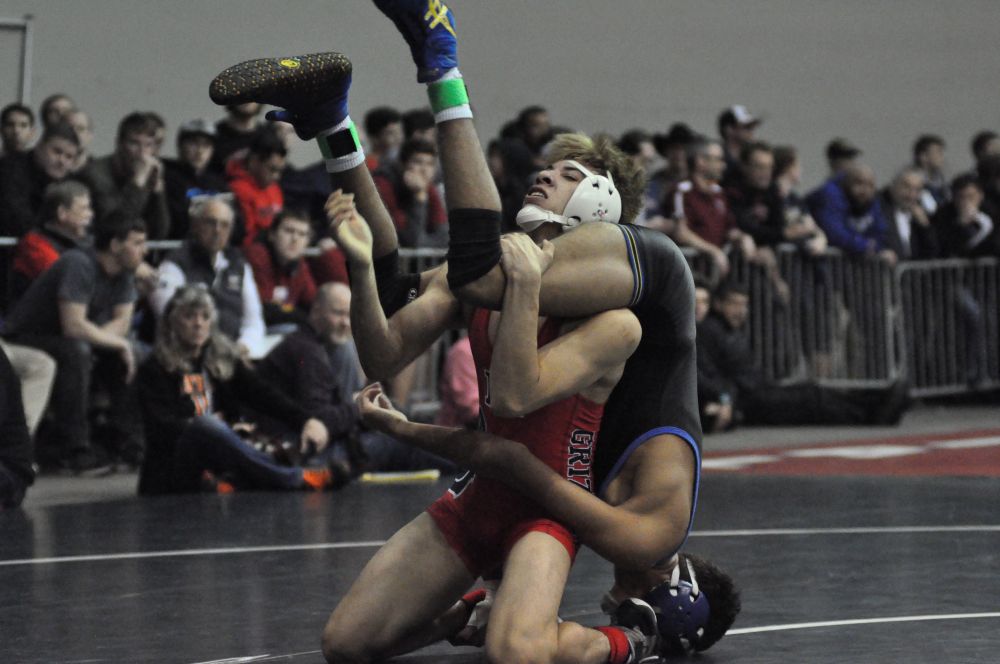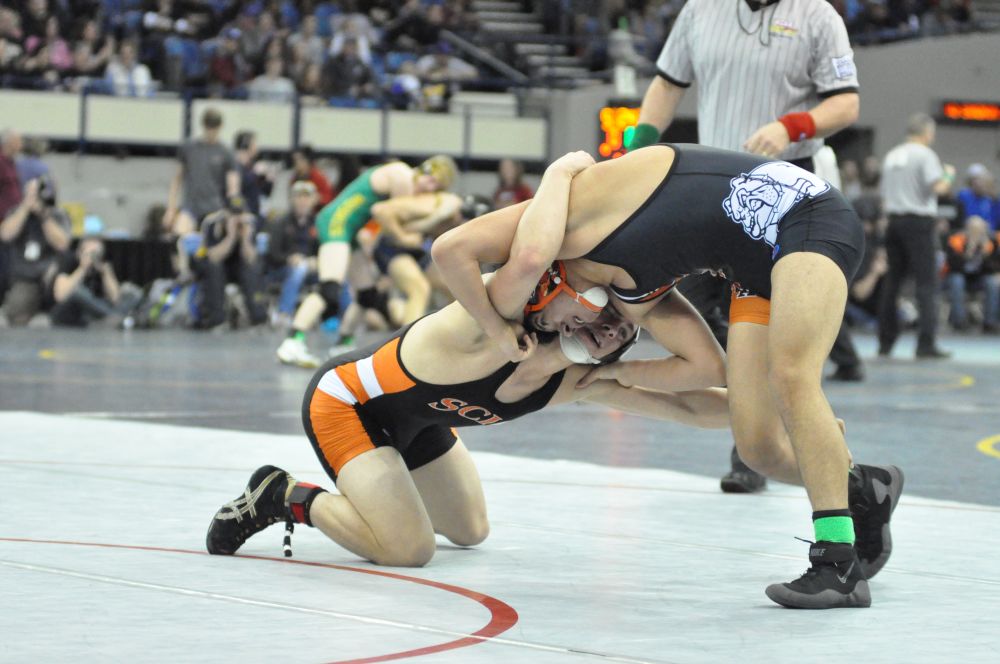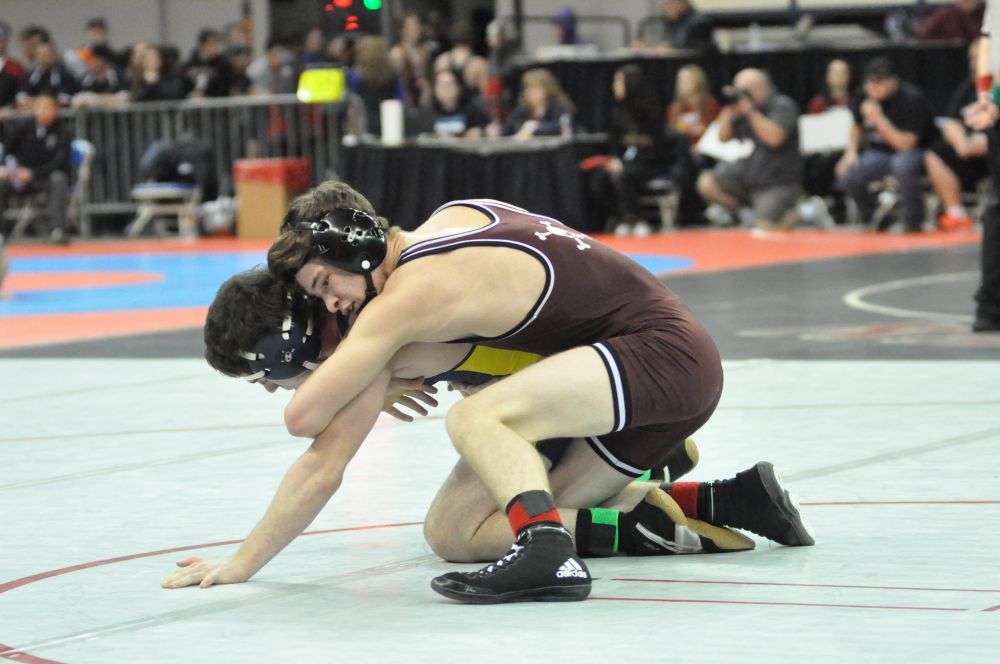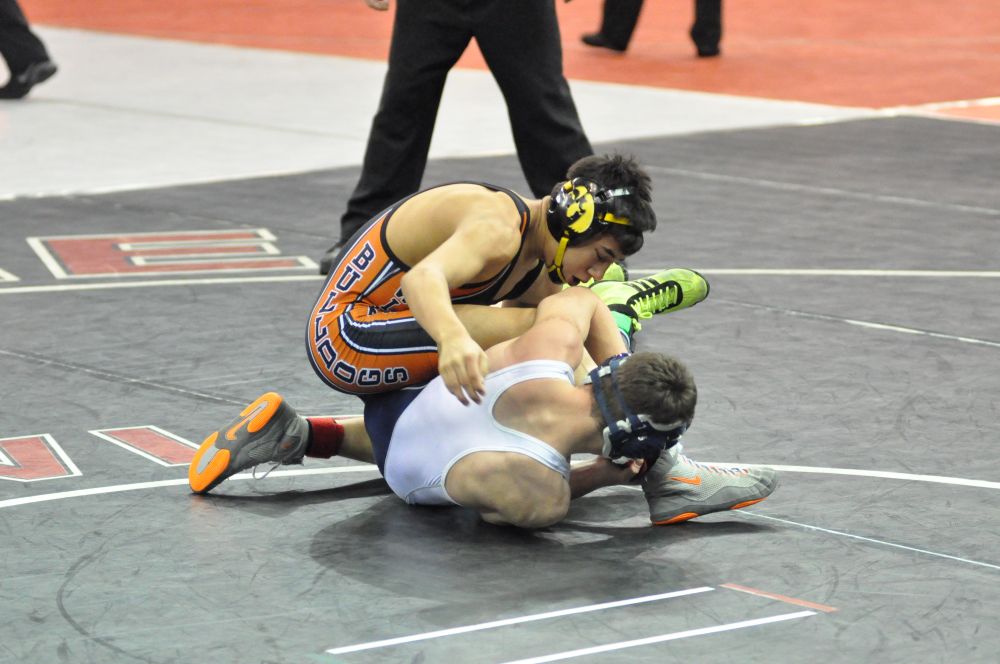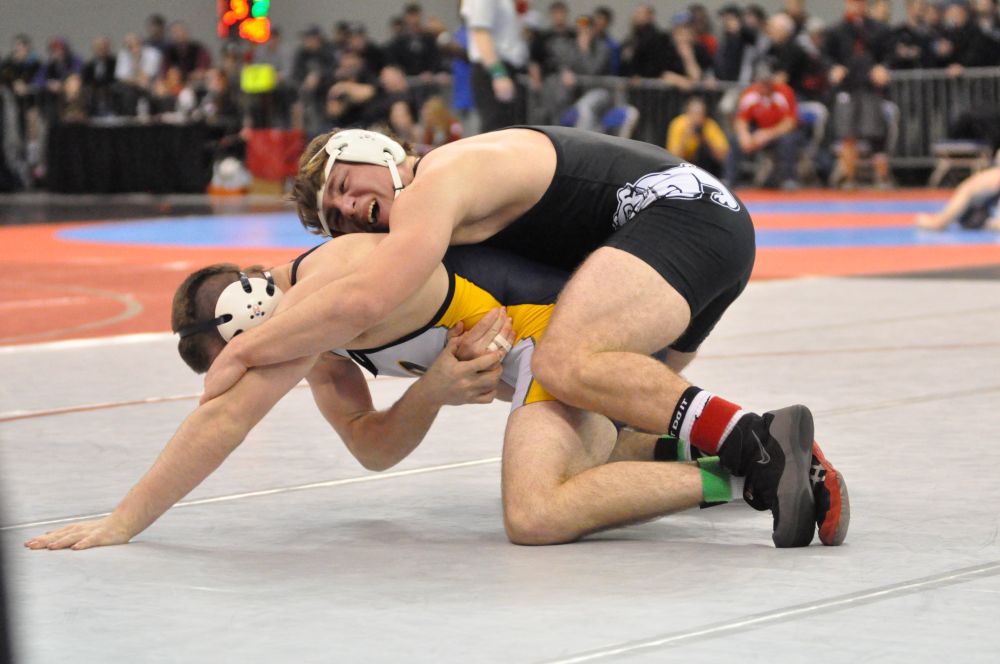 PORTLAND -- Jeff Steubing has company atop the McMinnville wrestling pantheon.
Grizzlies junior Brian Barnes' longest match of the OSAA State Wrestling Championships was also his most pivotal one. Barnes pinned Sheldon senior Andru Johnson in 2 minutes, 35 seconds to win the Class 6A state championship at 220 pounds. It is Barnes' second individual state title, a feat which only Steubing has accomplished among Mac High wrestlers.
Before Barnes stood atop the podium at Veterans Memorial Coliseum, Willamina senior Austin Howard was wreaking havoc. A combination of moves executed around the five-minute mark of the Class 3A 170-pound state final boosted Howard to a 10-3 decision over Vale senior Garrett DeVos. Howard, like Barnes, has won state titles each of the past two seasons; he is the 15th wrestler in Willamina history to win multiple state championships.
A third wrestler vying for a second individual championship was denied in the Class 3A 138-pound final. Dayton junior Jared Henry was pinned in 1:26 by Creswell freshman Titus Rice after getting caught in a scramble.
McMinnville senior Alvaro Flores capped his career with a state runner-up finish at 120 pounds. Flores and Westview freshman Joey Coste went into overtime, but Coste took down Flores with 30 seconds left in the first extra period to claim the state title.
Grizzlies sophomore Michael Abeyta went the full six minutes of his 6A 132-pound final with Glencoe senior Nate Johnson, but Johnson kept Abeyta in check on the ground in a 6-0 decision. Johnson finished the season 52-0.
Dayton senior Andres Gonzalez, a state finalist for the first time in his career at the 3A 182-pound weight class, lost a 7-2 decision to Nyssa junior Jose Candelas. Willamina freshman Jordan Reyes earned state runner-up honors in the 3A 106-pound class in his first season; Reyes was caught in a scramble by Warrenton's Colton Walker and pinned in 1:15.
The Bulldogs tallied 122 points in the team competition to bring a Class 3A fourth-place trophy home to Willamina. Nyssa (209 points) won the state championship, with La Pine (147) and Glide (137) finishing second and third, respectively. Dayton scored 94.5 points to finish sixth; Amity (15) finished 21st and Sheridan (zero points) tied for 26th.
Despite fielding a four-person team (senior Bobby Crowston finished third among 145-pounders in Class 6A), McMinnville scored 96.5 points and claimed fifth place, two points back of North Medford (98.5) and a second consecutive state trophy. The Grizzlies' 2014 fourth-place team finish was the program's highest in school history.
From earlier Saturday:
PORTLAND -- And then there were seven.
Three McMinnville wrestlers are part of a seven-man contingent from Yamhill County schools in event finals at the OSAA State Wrestling Championships, held today at Veterans Memorial Coliseum in Portland.
Willamina freshman Jordan Reyes kicked off semifinal action in the Class 3A 106-pound weight bracket and did not disappoint. Reyes, seeded No. 3 in the weight class, upset No. 2 seed Tristan Wilson of La Pine in a 9-5 decision.
Two wrestlers in Class 3A brackets will vie for the second individual state titles of their careers tonight. Dayton junior Jared Henry, a 3A state champion at 138 pounds as a freshman in 2014, pinned Jim Pray of Pleasant Hill in 4 minutes, 45 seconds to qualify for the 3A 138-pound final. Henry is the No. 1 seed in the bracket. Another No. 1 seed, Willamina senior Austin Howard, entered the 3A 170-pound final after pinning No. 4 seed Simon Balaine of Lakeview (3:25). Howard is looking for back-to-back state titles to cap his career with the Bulldogs.
All three of the Grizzlies' semifinal entrants qualified for their respective finals. Senior Alvaro Flores, the No. 2 seed at Class 6A 120 pounds, took down Newberg senior Aerie Baxter in overtime to secure a 10-8 decision and make the first state final of his career. Sophomore Michael Abeyta, the No. 2 seed at 132 pounds, controlled his match against McNary senior Jonathon Phelps from start to finish; Abeyta eventually claimed a 4-0 victory.
Junior Brian Barnes did not let his 6A 220 semifinal against Clackamas junior Cam Ewry go past the first round. Barnes recorded his third victory by fall of the state championships, pinning Ewry in 1:02 to make the 220-pound final, where he will vie for his second consecutive state championship.
Andres Gonzalez joined Henry among Dayton finalists as he advanced to the Class 3A 182-pound final. The Pirates senior, seeded No. 2 in the bracket, pinned No. 3 seed Eduardo Murrieta of Lakeview (2:27) to qualify for his first career state final.
Willamina senior Michael Reyes' bid for three consecutive individual state titles is over after an upset loss in the Class 3A 145-pound bracket. Reyes, the No. 1 seed, was taken down late by Austin Zeiher of Scio in the third period and could not recover as the No. 4-seeded Zeiher walked away from the mat with a 8-7 decision.
Dayton junior Oscar Rosas (152 pounds), Dayton junior Cody Stahl (160 pounds), Willamina junior Chandler Allen (160 pounds), Amity senior Louden Andrews (195 pounds), Willamina junior Chase Onstot (220 pounds) and Dayton junior Bear Hiatt (285 pounds) lost their respective state semifinals. Onstot pushed 3A 220 No. 2 seed Landon Casarez of Pleasant Hill to three overtimes but eventually lost a 2-1 decision.