State wrestling semifinals stocked with local talent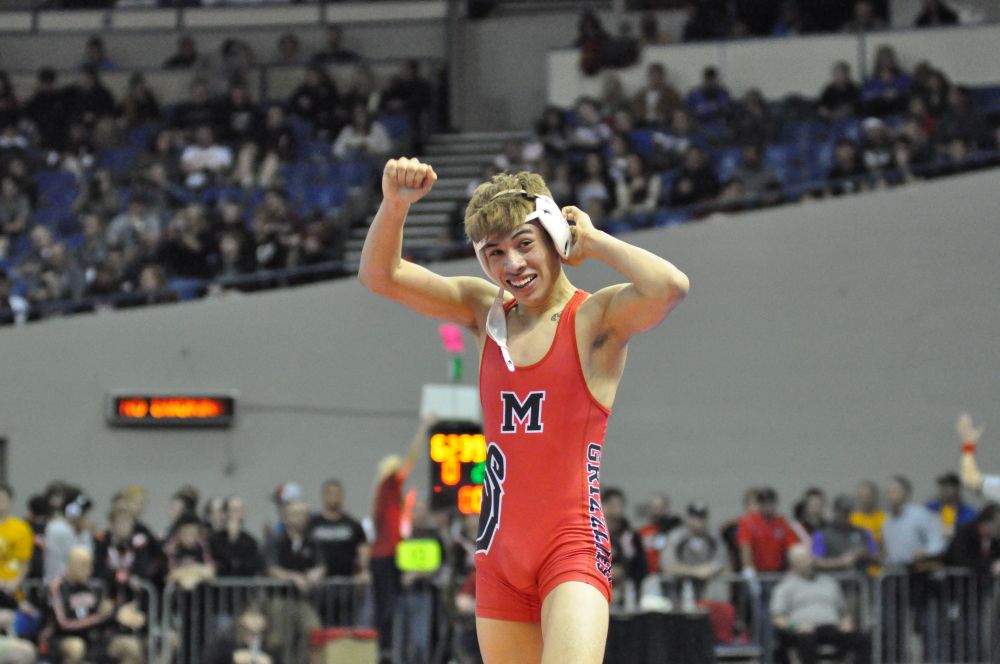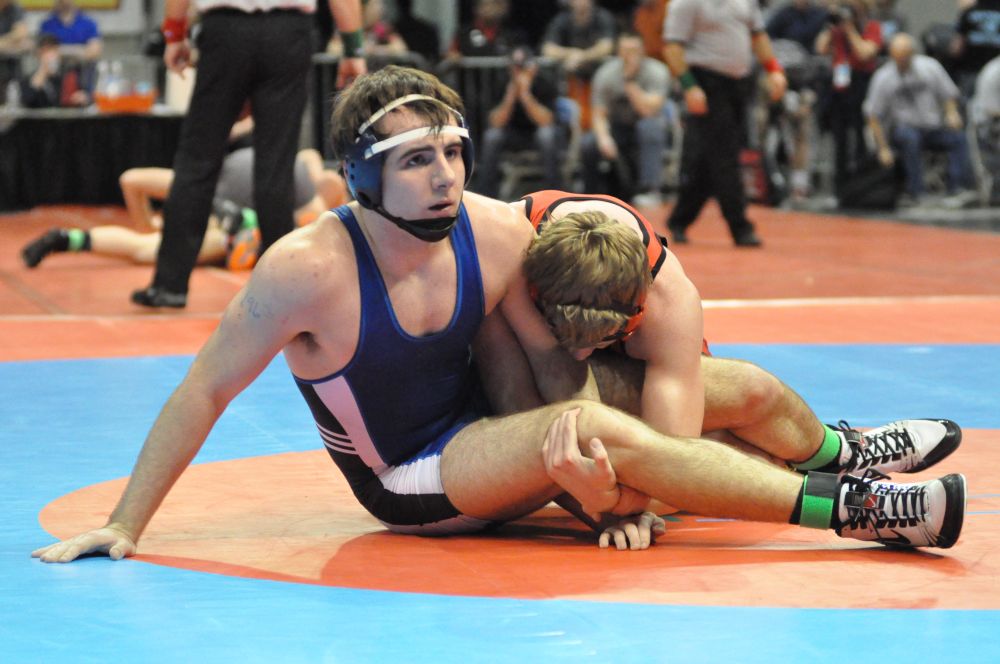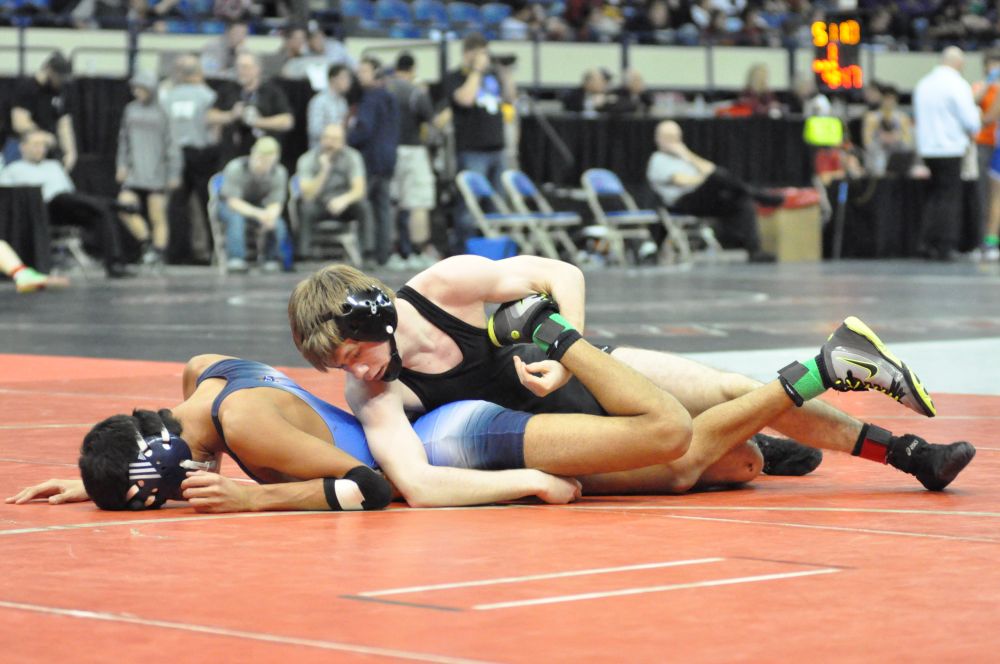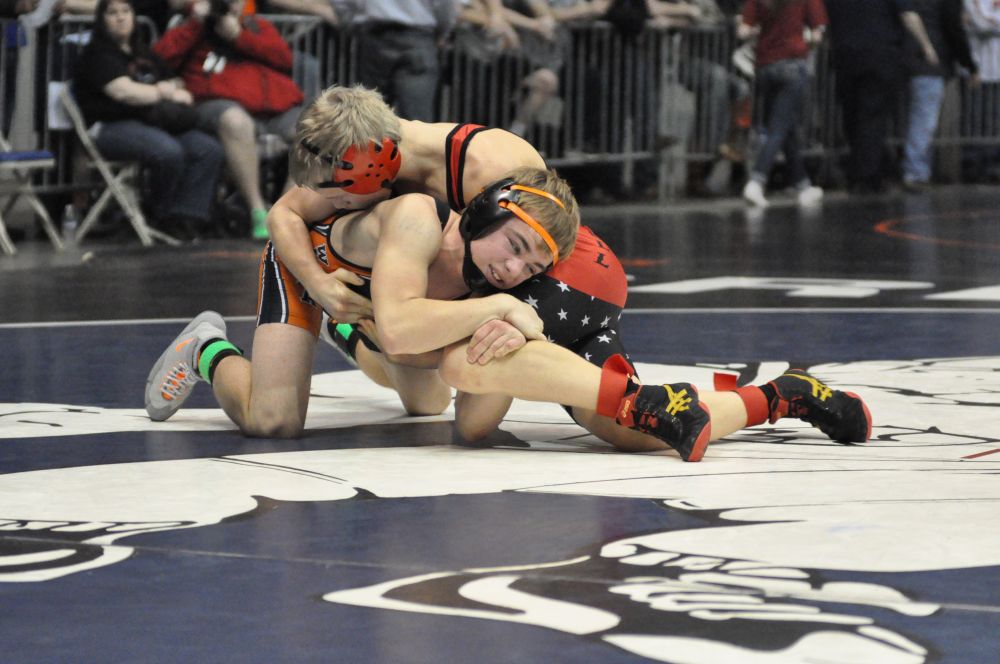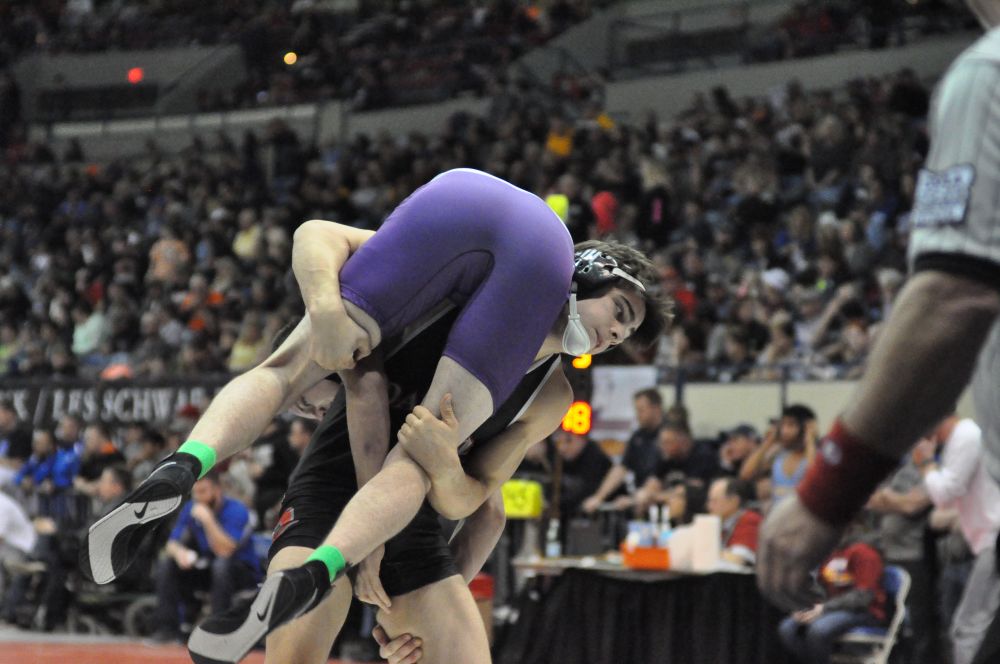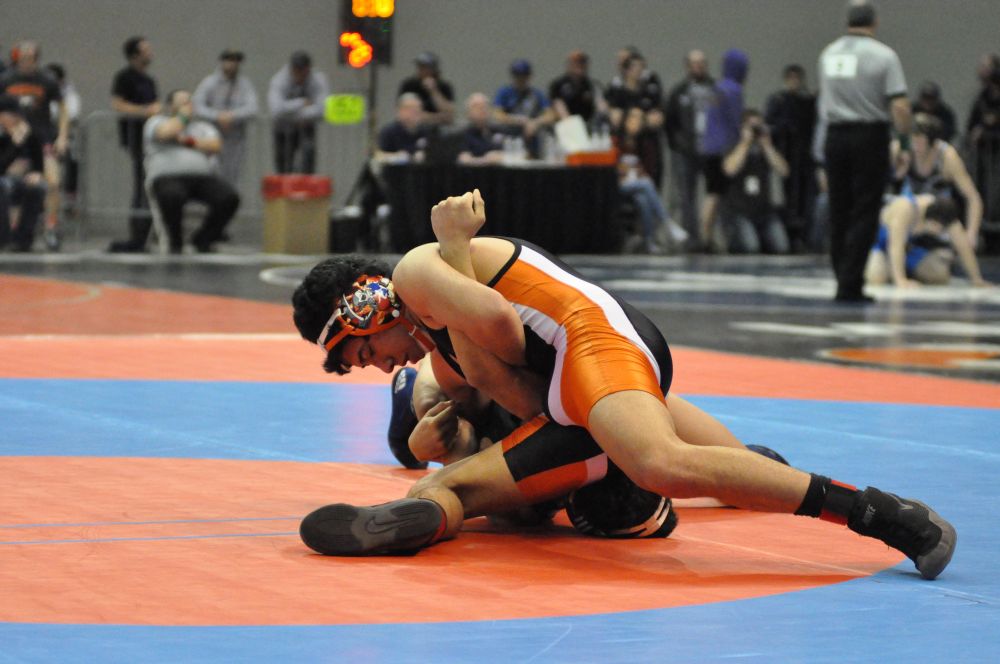 PORTLAND -- Can anybody last six minutes on a wrestling mat at the OSAA Class 6A State Wrestling Championships with McMinnville junior Brian Barnes?
His first-round opponent in the 6A 220-pound weight class, James Jarrett of Grants Pass, lasted just over half that, as Barnes pinned him in 3 minutes, 1 second. Barnes, the No. 1 seed at 220, took even less time with No. 8 Jacob Garibaldo of Century, pinning the Jaguar in 1:33.
McMinnville's contingent at the state championships is a fearsome foursome, as its opponents are learning the hard way. Barnes, senior Alvaro Flores and sophomore Michael Abeyta finished competition Friday at Veterans Memorial Coliseum in the championship semifinals of their respective weight brackets, with much more surely to come. Barnes seeks a second consecutive state championship, which would place him with former Olympian Jeff Steubing (1976-77) atop Mac High's wrestling pantheon; Flores, a third-place finisher in 2015, and Abeyta, a sixth-place finisher, are on track to better their previous state results.
Abeyta received the No. 2 seed in the 6A 132-pound bracket, and he is showing his opponents why. He stifled Gresham senior Isaac Coc in the second round, winning by technical fall in 4:13; Abeyta followed that up with a victory by fall over Southridge senior Bailey Hanthaley (5:47).
Neither of Flores' two opponents lasted all six minutes against him. Flores, seeded No. 2 in the 6A 120-pound bracket, pinned Roseburg's Bailey Humbert (3:53) in the second round and South Salem's Tanner Stones (5:03) in the quarterfinals to reach Saturday's semifinal round.
Of the Grizzlies' four state qualifiers, only senior Bobby Crowston no longer remains in the championship bracket. Crowston, seeded No. 4 at 145 pounds, won his first match, 5-3, in overtime and his second by major decision, 12-3, before falling to David Douglas sophomore Telman Razatdinov ( ) in the quarterfinals.
Crowston defeated Grant junior Jake Hudson, 7-3, late Friday evening to advance to the consolation semifinals.
Class 3A
The Class 3A Special District 2 championships on Feb. 12-13 were not fully decided until the final match of the tournament: the 285-pound weight class championship, from which Dayton junior Bear Hiatt -- and the Pirates -- emerged victorious.
The 3A state tournament will not play out so dramatically -- Nyssa (92 points) holds a commanding lead and boasts eight semifinalists -- but Willamina and Dayton have wrestled their way into team trophy conversation. The Bulldogs ended the first day with 59.5 points, good for third place behind Nyssa and Glide (60). The Pirates scored 47 points on the first day for seventh place.
Ten Yamhill County wrestlers qualified for 3A state semifinal matches in nine different weight brackets. The two representatives at 160 pounds, Dayton junior Cody Stahl and Willamina junior Chandler Allen, are on opposite sides of the bracket and could theoretically meet for a state title.
All three local top-seeded wrestlers will continue their quest for multiple state championships Saturday. Pirates junior Jared Henry parlayed two victories by fall at 138 pounds into a semifinal appearance, while Bulldogs senior Michael Reyes pinned his first two 145-pound opponents in the first round. Willamina senior Austin Howard, the No. 1 seed at 170 pounds, claimed a first-round victory by technical fall (16-1, 4:31) before pinning his second-round opponent.
Joining Reyes and Howard in semifinal matches for Willamina are freshman Jordan Reyes (No. 3 seed, 106 pounds) and junior Chase Onstot (unseeded, 220 pounds). Other Dayton semifinalists include junior Oscar Rosas (No. 3 seed, 152 pounds), senior Andres Gonzalez (No. 2 seed, 182 pounds) and junior Bear Hiatt (No. 3 seed, 285 pounds).
Amity senior Louden Andrews secured a place in the 3A semifinals at 195 pounds, the first state semifinalist for the Warriors since Jesse Taylor (140 pounds) and Anthony Martin (152 pounds) in 2009. Andrews, the No. 4 seed in the weight class, pinned Forrest Vaughn of Warrenton in 2:44 in the first round before taking a 12-3 major decision off Joshua Yates of Creswell in the quarterfinals. Sophomore Aaron Runion went 0-2 in the 3A 126-pound bracket.
Sheridan senior Oscar Tapia-Bravo, the Spartans' lone entrant into the state championships, went 0-2 at 126 pounds.
Class 4A
For the first time since 2013, Yamhill-Carlton wrestling is on the board at the OSAA Class 4A State Wrestling Championships.
Tigers senior 126-pounder Orrin Ouska and juniors Derek Blake (113 pounds) and Cole Facchini (170 pounds) each lost their first-round matches in the championship bracket but rebounded to win consolation matches.
Facchini has done so while wrestling with two broken ribs suffered earlier this season, which kept him out of competition for several weeks. He won two consolation matches by fall to stay alive into Saturday's action, while Blake and Ouska suffered their second losses Friday evening.