Huskies sweep Yamhill-Carlton hoops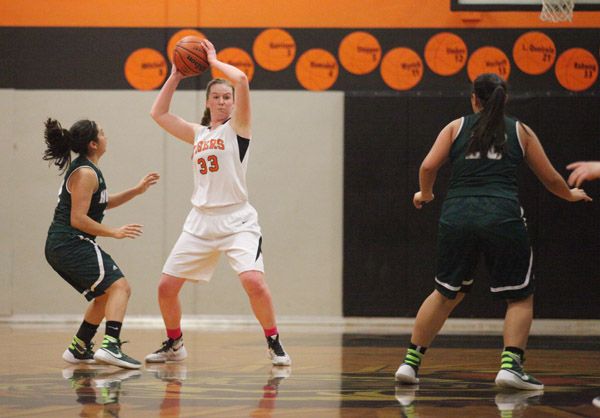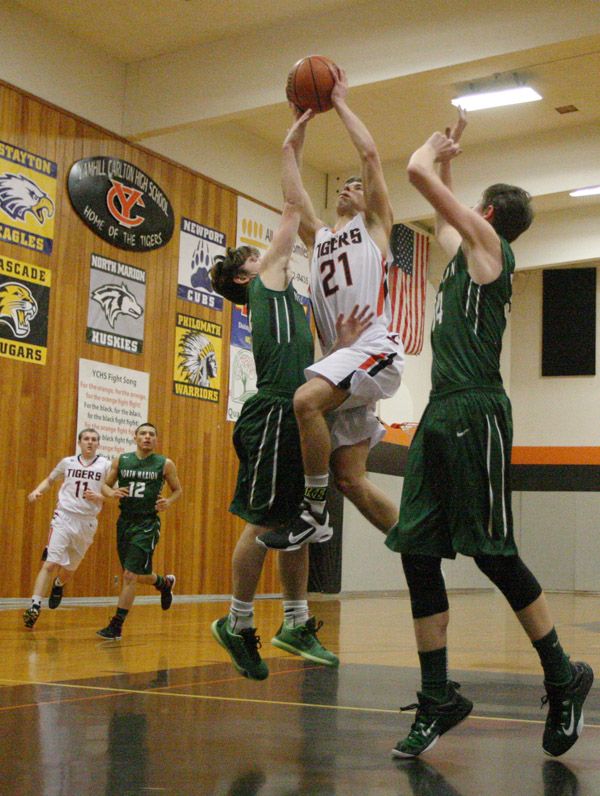 YAMHILL – A difficult shooting night for the Yamhill-Carlton Tigers cost them a chance at a Class 4A Oregon West Conference victory as the visiting North Marion Huskies pulled away to a 58-40 win at Barnett Court on Friday night.
Hunter Horne scored 10 points for the Tigers, but Y-C shot 2-for-20 outside the three-point arc and 16-of-45 overall. The Tigers yielded just seven turnovers on the night.
Y-C (4-16, 0-6 OWC) has a week off before visiting Stayton on Friday, Feb. 12, at 7 p.m.
In other action:
Girls basketball
North Marion 58, Yamhill-Carlton 32
YAMHILL – A converted three-point play for the Huskies was all that stood between the Tigers and a tied ball game at halftime Friday night at Barnett Court. That was as close as it got as the visitors stormed to victory in an overwhelming second half.
Sadie Horne scored 11 points for the Tigers, who forced North Marion into bad shots through much of the game thanks to excellent team defensive play, but struggled with the Huskies' full-court press and offensive rebounding.
Y-C (4-16, 0-6 OWC) has Tuesday night off and travels to Stayton on Friday for a 5:30 p.m. game.