Mac High student a national award winner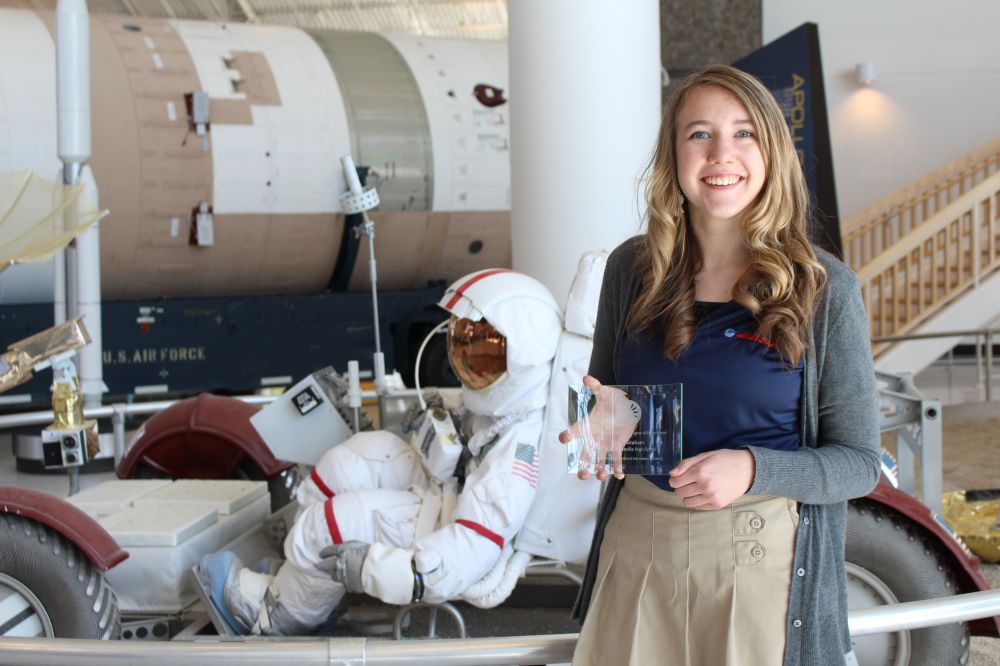 Graham, who was named a regional winner this fall, received news of the national award on Saturday.
She is a student in McMinnville High School's Engineering and Aerospace Sciences Academy. She has been part of EASA's team that builds nanolab, or miniature, experiments that fly on SpaceX rockets to the International Space Station.
She participates in FIRST Robotics competition. And she also is part of the school's MIT Invent Team, which won a $10,000 grant that's funding its work on a freestanding platform that can be used at disaster scenes.
In addition to her activities at school, Graham is in her third year as an intern at Autodesk, a software company in Lake Oswego.
Next year, she plans to go to college to study computer science and possibly aerospace engineering as well. She is considering a career in artificial intelligence.
Her programming teacher at Mac High, Taghrid Elmeligui, recommended she apply for the Aspirations in Computing award last year. She tried again this year, going all the way to nationals.
The National Center for Women and IT sponsors the annual Aspirations in Computing competition. NCWIT officials said more than 3,100 teens applied for the honor. The 1 percent who were selected are "accomplished and inspiring young women," they said.
Graham and the other winners will receive all-expense-paid trips to the national award weekend in Charlotte, North Carolina, in early March. Bank of America funds the event.