Carlton, Yamhill women injured in Highway 47 crash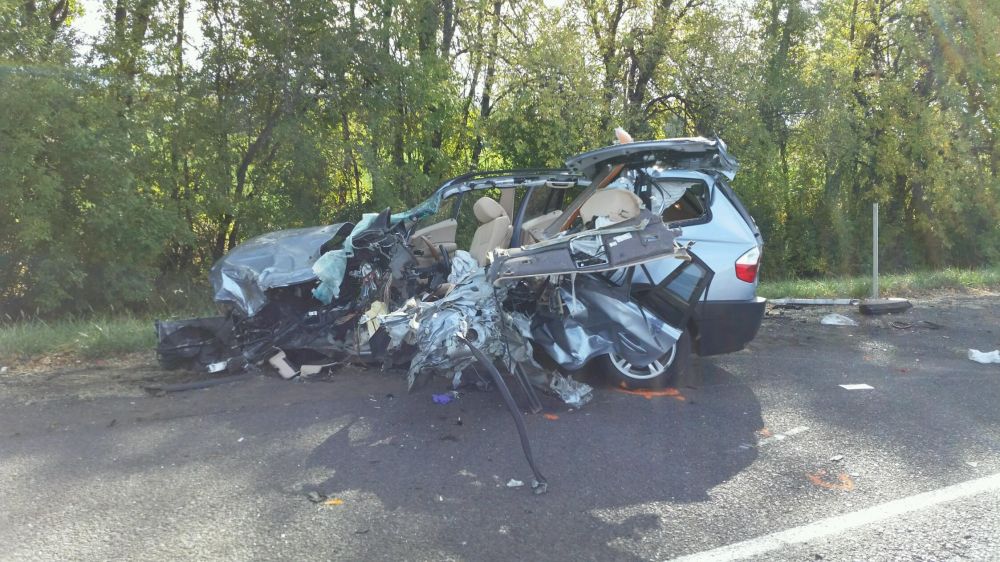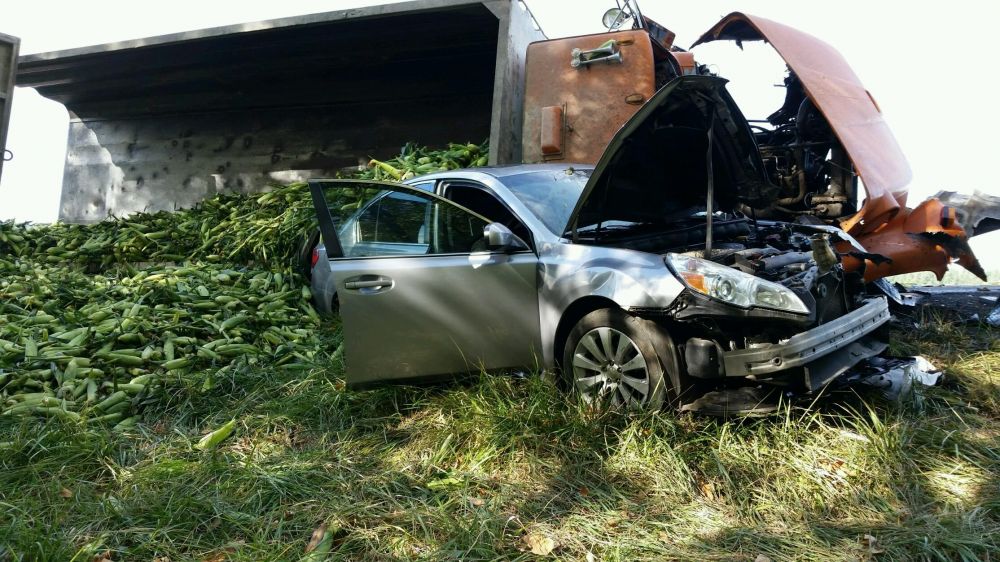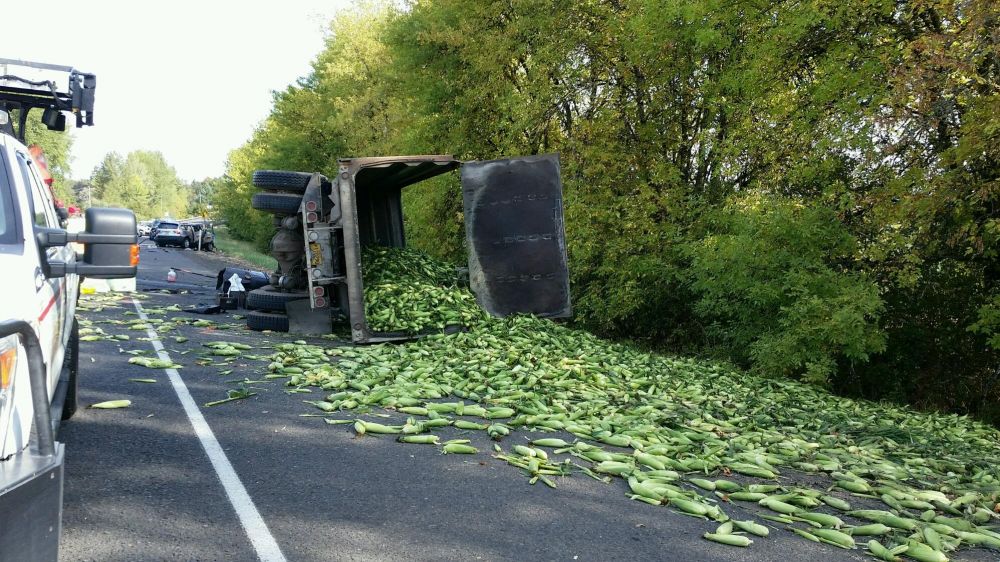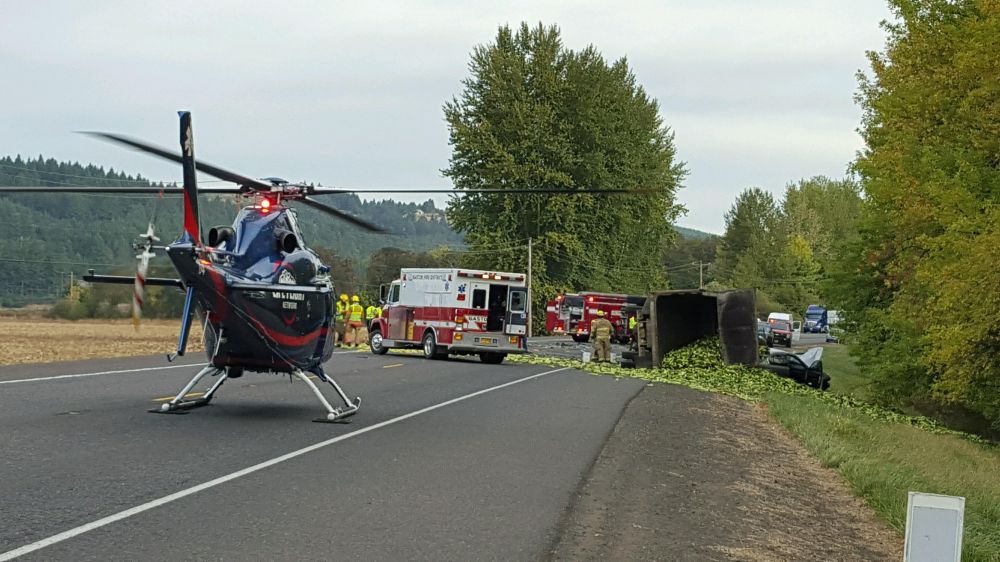 GASTON – A Carlton woman and Yamhill woman were injured Thursday morning in a three-vehicle crash involving a fully-loaded truck of corn on Highway 47 north of Gaston.
Sarah R. Riffel, 27, of Carlton, was transported by air ambulance to Oregon Health & Science University in Portland with life-threatening injuries.
Joy C. Gephart, 34, of Yamhill, was taken by ground ambulance to Legacy Emanuel Hospital in Portland with non-life threatening injuries.
The truck driver, Richard A. Bessey, 54, of Dallas, was transported by private vehicle to a hospital with non life-threatening injuries.
The Oregon State Police gave this account:
About 8 a.m., a 2005 BMW X5 sport utility vehicle, driven by Riffel, was traveling northbound on the highway when it crossed the centerline and struck a 1982 Ford truck head-on. It was loaded with corn.
The truck then struck a northbound 2010 Subaru Legacy driven by Gephard and rolled onto the vehicle.
Highway 47 was closed for more than five hours for cleanup of the corn, 50 gallons of spilled diesel and the crash investigation.
In addition to OSP, the Washington County Sheriff's Office, Forest Grove Police Department and Oregon Department of Transportation also responded.
The investigation is continuing. It's believed several motorists witnessed the incident and stopped at the scene but left prior to being interviewed.
Anyone who witnessed the crash should call 503-375-3555.