Nunchuck attacker said he wanted to kill his mother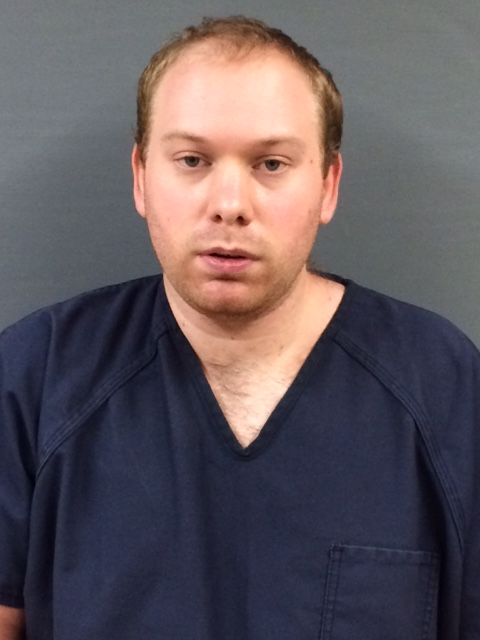 Kasey Heermann told Yamhill County Sheriff's Deputy Todd Steele that he repeatedly struck his mother with nunchucks and his fist, in addition to kicking her in the back, because he wanted to kill her at their Lafayette home Saturday afternoon.
During the attack on his mother, the 28-year-old Heermann also turned on his sister, striking her with the nunchucks. He said it wasn't his intention to kill her. He said he wanted to let her know how serious he was, and to punish her.
Heermann, who has no previous criminal record, was arraigned Monday afternoon before Circuit Court Judge John Collins on one count each of attempted murder and second-degree criminal mischief, and two counts each of first-degree assault, strangulation and unlawful use of a weapon.
With the exception of the criminal mischief charge, a Class A misdemeanor, all the charges are felonies. Some fall under Measure 11 mandatory minimum sentencing guidelines.
Heermann originally was booked into jail on $165,000 bail, but Deputy District Attorney Amanda Dresen requested a bail of $500,000, and characterized the defendant as a "severe public safety risk." Collins ordered bail at that amount.
Heermann appeared for his arraignment via video, and Collins asked him if could read and understand a document that outlined the charges. While he said he could, Collins told him he wasn't certain of that, so he read each of the charges aloud. Heermann sat with his head bowed the entire time.
Sgt. Chris Ray identified Heermann's victims as his mother, Denda M. Waters, 51, and Kelsay D. Winokur, 30, of Florence, on the South Oregon coast.
Waters was transported by Life Flight helicopter to Legacy Emanuel Hospital in Portland with critical injures. Winokur was taken by McMinnville Fire Department ambulance to the Willamette Valley Medical Center with serious injuries.
Steele reported in a probable cause affidavit that Waters sustained a head injury, and will lose her left eye. Winokur suffered a broken right hand and laceration on her head that required 10 staples to close.
Steele gave this account of the incident:
Deputies were dispatched about 1 p.m. to a domestic assault involving a weapon at the Pioneer Park Mobile Estates, 1282 E. Third St., No. 82, which is located on the north end of Lafayette.
Steele located both victims. He said Waters was inside the residence, bleeding from a head wound, lacerated ear and the eye injury, and Winokur was outside, bleeding from a head injury.
They both identified Heermann as their attacker. He was present at the scene, covered in blood, and was taken into custody.
Steele said he located a set of broken nunchucks inside the door of the residence. Nunchucks are a martial arts weapon consisting of two sticks connected at one end by a short chain or rope.
Heermann said he struck his mother in the head two or three times. He also punched her two or three times in the head with a closed fist. He followed that up with a kick to the back.
Heermann said he only struck his sister once with the nunchucks. During the assault, Dresen said Winokur was holding two children, nine months and one-month-old. She locked herself in the bathroom, but he broke the door down in an attempt to get at her. Once inside the bathroom, she said her brother choked her.
While Dresen did not address a motive for the attack, Ray said "mental health issues" might have been a contributing factor. The case will be referred to Yamhill County Mental Health for review.
Collins appointed McMinnville attorney Michael Finch to handle Heermann's defense. He will return to court at 1:30 p.m. Monday, Sept. 28, for a preliminary hearing, at which time he could be arraigned on a grand jury indictment.