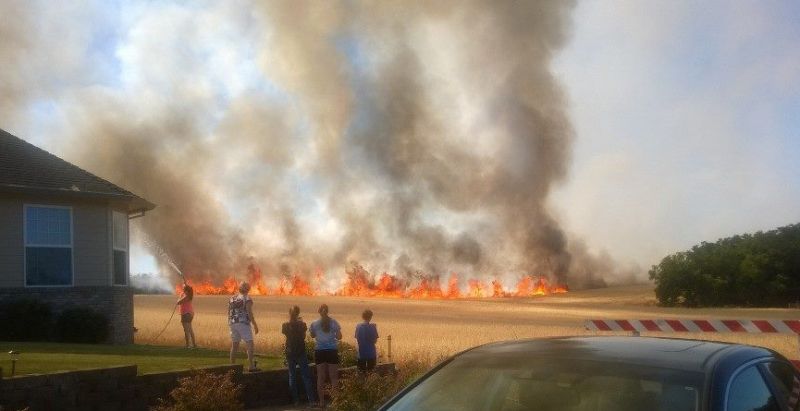 'Suspicious' field fire threatens McMinnville homes
Investigators are calling the origin suspicious in nature.
"Witnesses said they saw some people leaving the area before the fire started," McMinnville Fire Chief Rich Leipfert said.
Anyone with information about the incident should call Fire Marshal Debbie McDermott at 503-435-5800.
Firefighters responded to the area just before 5 p.m. to find a field of standing grain in flames. The wind was blowing west to east, but soon shifted, pushing flames toward houses to the south.
Authorities called for evacuation of the homes. But in the end, firefighters managed to gain control of the fire before it reached the structures, none of which sustained damage.
About 10 acres of grain burned in the field, which lies northeast of Grandhaven Elementary School.
Units from Amity, Carlton, Lafayette, McMinnville, Yamhill and the state Department of Forestry fought the blaze. They mopped up about 7:15 p.m.
Fires kept crews busy throughout the county over the weekend. Two of the largest responses were for blazes in the 8000 block of Perrydale Road and the 16000 block of Briedwell Road.