Wilfred Nathan "Ted" Gahr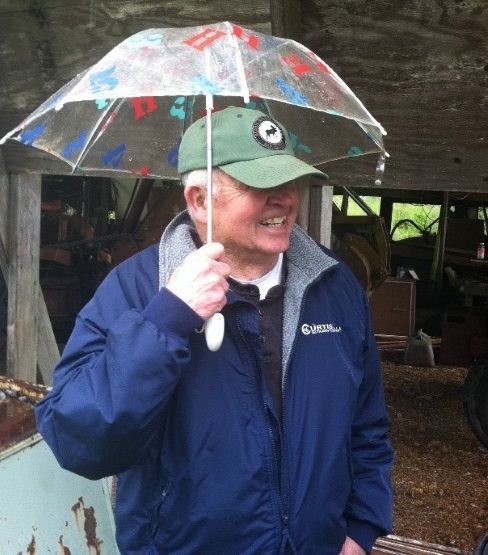 1935 - 2015
Wilfred Nathan "Ted" Gahr passed away June 14, 2015, at his home on the Gahr Farm near McMinnville, Oregon. He was born October 5, 1935, in Norwalk, California, to Donald Gahr and Florence (Farnum) Gahr. He was raised in Artesia, California, and graduated from Excelsior High School in Norwalk. He served in the U.S. Army during the late 1950s and early 1960s. On June 2, 1961, he married Harriet Ann Coley in Bellflower, California. They started their life together on a cattle ranch in Big Sur, California, before moving to a 350-acre farm and forest near McMinnville in 1967.
Ted was active in the local community. He and his wife were two of the founding members of PLAN Loving Adoptions, and through those efforts helped place many children into nurturing homes. In addition to farming, he partnered with his wife in a number of entrepreneurial endeavors, including an egg farm, two restaurants, Incahoots gift store, and, most recently, the Gahr Farm vacation cottages. He served the community as an active member of the Yamhill Watershed Basin Council, Friends of Yamhill County, The Nature Conservancy and Cheahmill Chapter of the Native Plant Society of Oregon. He worked with a number of governmental agencies to construct wetland habitats. Ted devoted considerable effort and time to recovery and habitat restoration for native plants and animals, including Nelson's Checker-mallow, red-legged frog and many others. His efforts included building over 100 acres of wetlands on the farm and managing the 100 acres of forest as wildlife habitat. In addition, he was an OSU certified Master Woodland Manager and received the Private Landowner Stewardship award from The Wildlife Society.
Ted was preceded in death by his wife, Harriet, in 2011; and his son, Gary, in 2015. He is survived by his brother, Lawrence Gahr; sister, Jeannette Van Ryn; and 13 children, Jessie Truong, Jeff Gahr, Ann Gahr, Nathan Gahr, Janet Gahr, Irene Gahr Hoffmann, Shirlene Gahr, Mike Gahr, Matthew Gahr, Ti Gahr, Paul Lindemann, Tim Gahr and Thea Gahr. He is also survived by 14 grandchildren and three great-grandchildren.
Ted loved life and the beauties of nature. His life was distinguished by an endless supply of compassion for others and for his belief that one person can make a difference in the world. The family homestead is now managed by Natural Habitat Land Management, LLC, to carry on his love for family and friends. The remainder of the original farm is permanently protected as a nature reserve by The Nature Conservancy to carry on his love for the natural world.
In compliance with Ted's wishes, a small potluck gathering was held Sunday, June 21, at the farm. In lieu of flowers, donations may be made to The Nature Conservancy, Gahr Reserve Endowment, 821 S.E. 14th, Portland, OR 97214, or to Legacy Hospice, McMinnville, 2275 N.E. McDaniel Lane, McMinnville, OR 97128. To leave online condolences, visit www.macyandson.com.