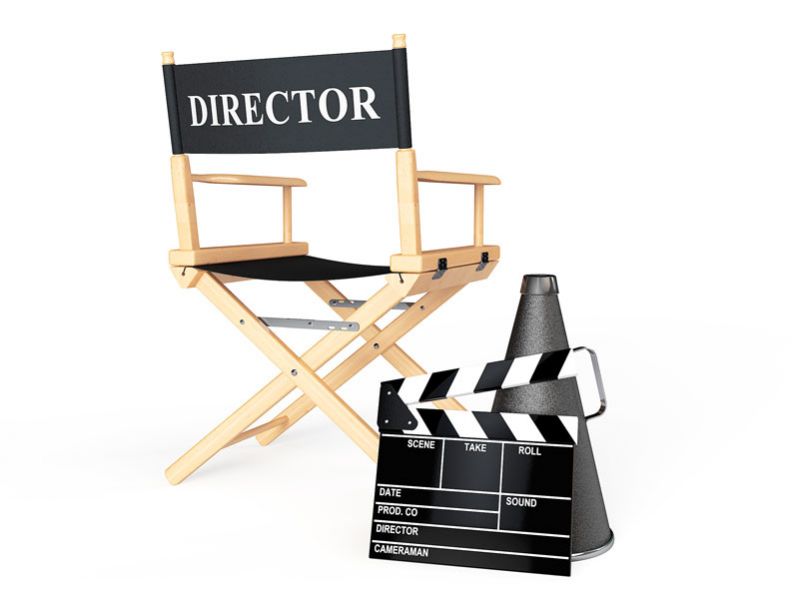 Haight/Morrow: Try your hand at filmmaking
None of these filmmakers had the Internet or YouTube to find an audience. Historically, filmmakers have used festivals to show their work to audiences, distributors and studios. Film festivals worldwide are more popular than ever, but it's still challenging for short films, specifically, to be seen by audiences.
The Academy of Motion Pictures Arts and Science defines a short film as one with a running time of 40 minutes or less. In the early days of film, short films were as popular as the feature-length movies. Throughout the first half of the 20th century, film-goers were treated to such short gems as Charlie Chaplin's "Little Tramp" character, animation and travelogues. But with the rise of television, the short film became almost extinct, aside from its use for student work or as independent or specialty films. Today, short films are often used by filmmakers to display their talent while trying to gain funding for a feature-length film.
Short films rely on the festival circuit to be seen. In Oregon, film festivals take place in Portland, Bend, Ashland, and McMinnville — yes, right here. Now in its fifth year, the McMinnville Short Film Festival showcases short films from across the United States.
We are fortunate to live in a community with numerous wine, artistic and theatrical events as well as one major film festival. Begun in 2011 as a nonprofit event dedicated to promoting the works of aspiring filmmakers from Yamhill County, the northwest and beyond, the Short Film Festival has grown exponentially to become the Willamette Valley's pre-eminent contest dedicated exclusively to short films.
Dan and Nancy Morrow, owners of Movietime Video, discovered that local filmmakers needed an outlet and founded the festival. Viewings have been shown at the McMinnville Community Center, Gallery Theater and now at the McMinnville Cinemas. Last year, McMinnville Sunrise Rotary Club became a partner in promoting the festival so it could reach a larger filmmaking audience. Sunrise Rotary uses the proceeds to fund scholarships to Chemeketa Community College students and local charities such as The Soup Kitchen at St. Barnabas, Mid-Valley Rehabilitation, YCAP and A Family Place relief nursery.
During the first couple of years, not all entries were of the best quality and, at one point, it was feared the festival wouldn't survive. This aspect has changed dramatically. Entries now come not just from Yamhill County but also from those who enter internationally-known festivals. Some come from California and as far away as New York.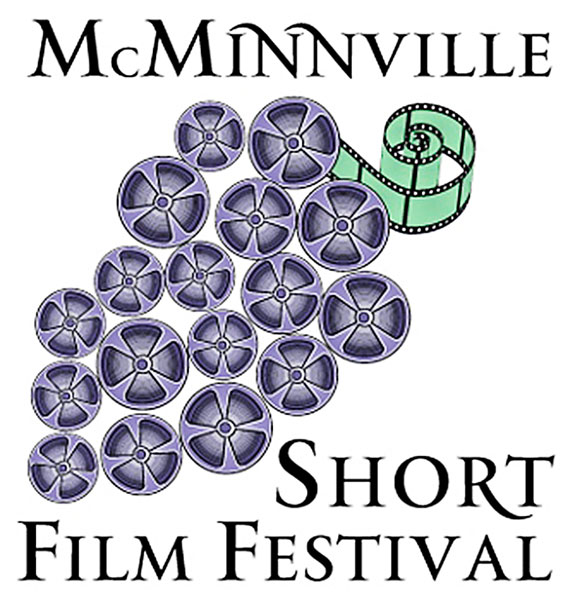 What would you see at the McMinnville Short Film Festival? Comedies, documentaries, music videos and more! Last year, local Carlton resident and Linfield College graduate Cassidy Davis won the audience award for her documentary "Forward Farming," which depicted 22-year-old Wade Bernards' journey through the challenges and opportunities of a young farmer during this crucial time in American agriculture. Also, last year, Salem resident and Chemeketa Community College student Jordan Mackor won the fiction comedy award for "Dee-Ort," a film about his young nephew filmed in black-and-white, silent-film mode.
One component of the festival is the emerging artist award presented by members of Sunrise Rotary to an aspiring beginner filmmaker. Two years ago, the award was won by Tracey Anarella, a Brooklyn, New York, native. It was her first festival and award of any kind. Anarella had been told by someone in the industry that she should scrap her film and give up. Instead, she found the McMinnville festival. Anarella said, "My winning the emerging artist award at the 2013 festival was the impetus for my entering my film 'Jesse and the Fountain of Youth' in multiple film festivals over the next year. McMinnville is not only special to me because of the award but also because I won as a 50-year-old, first-time filmmaker … . Having been a winner at the McMinnville festival has afforded me the ability to list myself as an award-winning documentary filmmaker, words that have served me well in this industry."
When this event presented itself two years ago to Sunrise Rotary, President Walt Haight jumped at the opportunity to help make this an even bigger community event. He saw the value in both the benefits to filmmakers and the community. Filmmakers who rely exclusively on YouTube to post their films or have only their friends and family give feedback miss out on honest feedback that an impartial panel of judges can give. Every entry to the McMinnville festival is judged, and feedback is sent to each filmmaker, not just those who receive official selection nods. The festival has benefitted the community in strong partnerships with Linfield College and Chemeketa Community College, both providing not only filmmakers but also sponsorships and help with the educational aspect of the festival. Both schools helped provide speakers for roundtable sessions attended by filmmakers prior to the viewings and where they can learn about their craft as well as network with other filmmakers.
Are you the next George Lucas? Or Christopher Nolan? Now's the time to take advantage of your homegrown Short Film Festival and prepare your own film of 20 minutes or less. The call for entries is open through Aug. 25. For more information, visit mcminnvillefilmfest.org for rules, regulations and how to submit your film.