Paul Jackman 1932 - 2023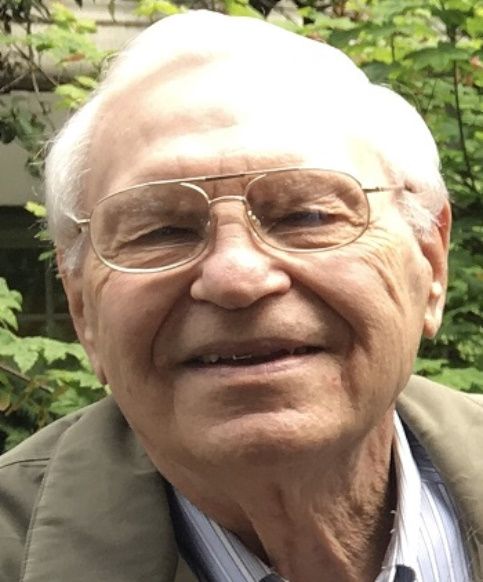 Paul Jackman, 91 years young, was born in 1932 in Forman, North Dakota. He passed on October 18, 2023. Paul grew up in McMinnville, Oregon, graduating from McMinnville High School in 1950.
He played football at Linfield College for the 1951 season, and remained a lifelong fan. Paul joined the Air Force in 1951, and was trained as an electrical engineer.
Paul married his wife of 49 years, Joyce Barnes of Dayton, Oregon, in 1956. Paul is survived by four children, Blane, Julie, Jennifer and Jill; four grandchildren; and one great-grandchild.
His career as a hydro-electrical/ mechanical engineer took him and his family around the world and back. McMinnville has always been home.
Funeral Services will be held at 2 p.m. Sunday, October 22, at the Chapel of Macy & Son in McMinnville. All family, friends and fellow alumni are welcome.