Olivia Verdal Morrow 1927 - 2023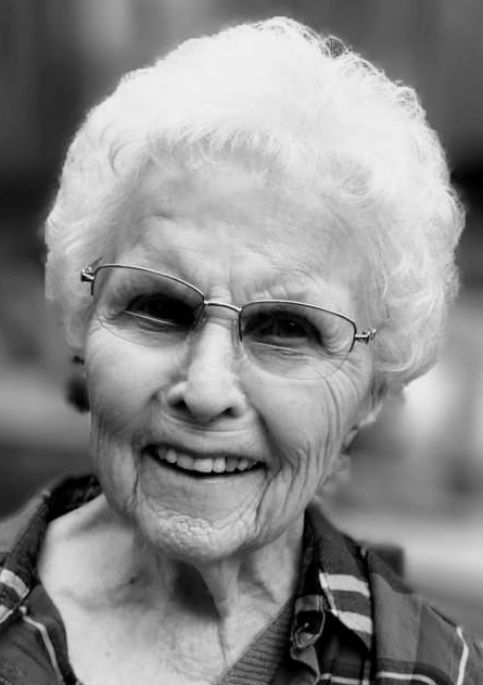 Olivia Verdal Morrow, 95, passed away Monday, July 10, 2023, in Beaverton, Oregon.
Funeral services will take place at 2 p.m. Friday, August 4, 2023, at First Lutheran Church in Sandpoint, Idaho. (Viewing from 10 a.m. to noon at Coffelt Funeral Services.) Burial will follow at Pinecrest Memorial Park Cemetery in Sandpoint.
Olivia "Liv" was born in Sandpoint, Idaho, on August 1, 1927, the daughter of Lena and Ole Verdal, who immigrated to Sandpoint from the Verdal farm in southwestern Norway. She spent her early years in the Sandpoint area, graduated from Sandpoint High School, and then worked as a bookkeeper for Sandpoint Motors. She loved being flown to Spokane and driving the new cars back to the dealership in Sandpoint. Liv was introduced to Claude "Bud" Morrow by their mutual friend, Eddy Oliver. Bud popped the big question on the beach at Cocolalla Lake, and married the love of his life on June 20, 1953.
Liv and Bud spent 13 years raising their first three children, Cindy, Livia, and John, in Priest River, Bonners Ferry and Sandpoint before relocating the family to McMinnville, Oregon, in 1966, where their youngest daughter, Laurie, was born. Liv (and Bud) enjoyed traveling to Norway to spend time with the extended Norwegian (Verdal) family. Liv attended the Lutheran Church all her life. She taught Sunday school, sang in the choir and served in many other capacities over the years. Her love for the Lord was lived out in the way she loved her family and friends, always treating others with kindness, patience and grace. Liv was known for preparing delicious family meals, Christmas goodies and traditional Norwegian lefse. She enjoyed playing in a monthly bridge group for over 40 years. She loved spending time with her 10 grandchildren and four great grandchildren, especially when the family returned each summer to camp, fish and boat at Sam Owen Campground on Lake Pend Oreille.
Liv is survived by her children and their spouses: Cindy Morrow and Byron Beagles of Fresno, California, Livia and Robert Seymour of Haines, Oregon, John and Stefanie Morrow of Sheridan, Oregon, and Laurie and Jim Graeper of Beaverton, Oregon; 10 grandchildren, including Tim Seymour (Kendra), Sarah Venegas (Lupe), Danny Seymour (Lauren), Anna Seymour (Blaze), Lena Morrow (Joshua), Katy Morrow, and Alicia, Carolyn, Thomas (Nina), and Kirstin Graeper; four great-grandchildren, Waverly, Levi, Manuel and Henry; sisters-in-law, Mary Verdal of Sandpoint, and Ramona Morrow of Kennewick, Washington; and many other nieces, nephews and cousins.

Olivia was preceded in death by her husband, Bud Morrow; three brothers, Thor, Gus and Carl Verdal; her sister and brother-in-law, Thelma and Robert Guettel; and sister-in-law, Mary Harp Verdal.
Contributions may be made to Zion Lutheran Church in Newberg, Oregon, or First Lutheran Church in Sandpoint, Idaho.
Arrangements are entrusted to the care of Coffelt Funeral Services.