Relay For Life renews local fight against cancer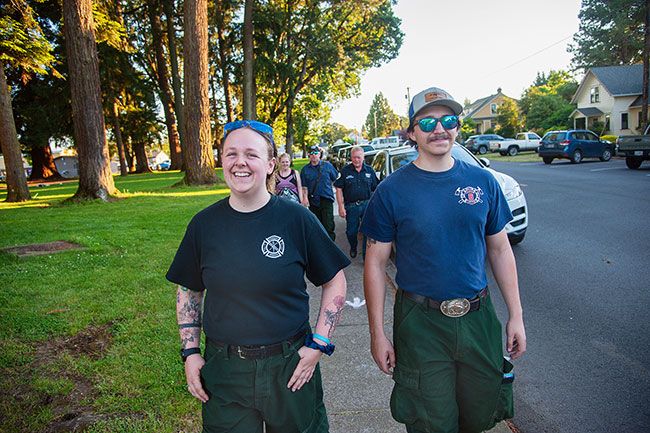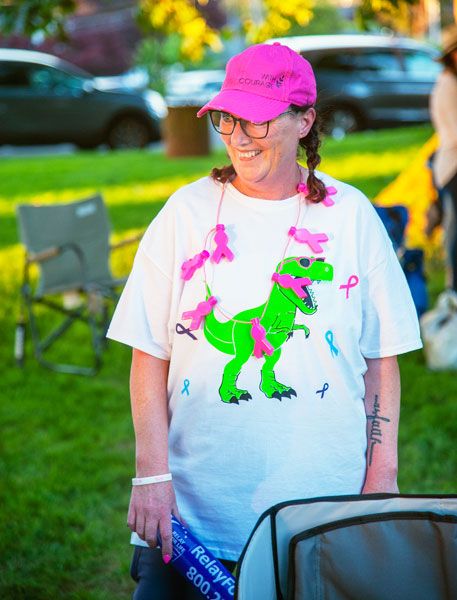 Around 300 people, including 50 cancer survivors, turned out in hot weather Saturday in Dayton in common cause against cancer.
The annual American Cancer Society Yamhill County Relay for Life event, in the town's Courthouse Square, raised $4,605 to help with cancer research and support for people in cancer treatment and their families.
"It was, of course, hot, but beautiful, weather. It really was a sense of family: sharing stories about themselves and or loved ones affected by cancer," said event chair Missie Kallunki. "A lot of people don't know each other but you feel that connection when the stories are shared," she said.
Melissa Hernandez said she was there to walk "for all," but with special meaning for her co-workers at Memorial Elementary School, where she teaches. Three other staff members have battled cancer, and another died, since 2020.
"Our school community has been through a lot," said Gonzalez, who received radiation treatment for breast cancer in 2020, and now leads Team Power Forward
"When I was going through treatment, that is what I did: power forward," Hernandez said. "I drove to Tigard five days a week for radiation, but I didn't miss work. Didn't want to miss work,"
The Relay represents "a nice outlet for me," she said. "I don't know how others feel but when you finish treatment and people kind of move on you still have this stuff to deal with, it's kind of like an outlet, something I can do to address it."
Activities during the noon-to-10 p.m. event included a cake walk and dress-up themed laps the four blocks around the square. Musicians and food vendors were on hand, and signs acknowledged more than 20 monetary and in kind sponsors (ranging from $250 to $2,000).
Together, walkers met the Walk Cancer Out of Yamhill County Challenge. The perimeter of the county is 147.86 miles, which equates to 592 laps of Dayton square.
"We actually walked over 250 miles, which was over 1,000 laps," Kallunki said. "We almost walked Yamhill County twice."
In the solemn Luminaria ceremony, supporters read 319 names in memory of loved ones, in honor of those fighting cancer or have survived cancer, and in support of caregivers.
"We closed out the evening by doing a bell lap, which is indicative of a person's last chemo treatment. It's a moment of celebration," said Kallnki, wearing a purple key reading "Unlocking Hope."
---
Relay has gone through significant changes in the three years affected by the pandemic, primarily a change of location from McMinnville school sites, and reduction in size of the event due to shrinking numbers of walkers and volunteers.
Kallunki feels the event has found a home.
"We really like Dayton. When you look across the (school) track and your numbers are dwindling, everyone is so far from each other, but this is homey, and with the trees, it's much more personable."
Kallenkie stressed that Relay needs more volunteers for next year; typically, many volunteers are themselves survivors or have family members experiencing cancer.
"You talk to people and they have never heard of us, but volunteers are stretched between organizing and trying to focus on the most important things," Kallenkie said.
To learn more about Relay For Life of Yamhill County contact Kallenkie at 503-970-4786