'Paper airplane guy' visits museum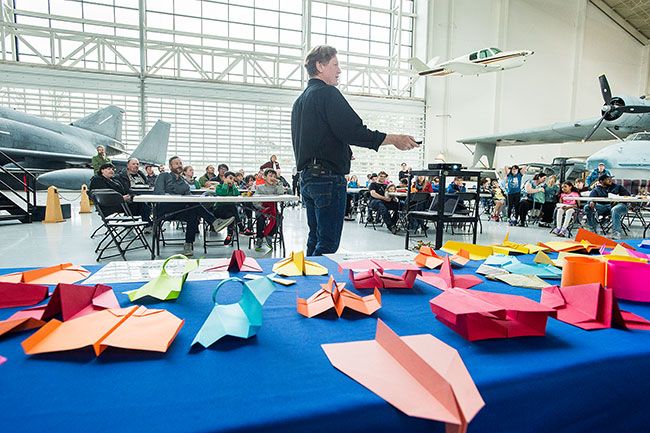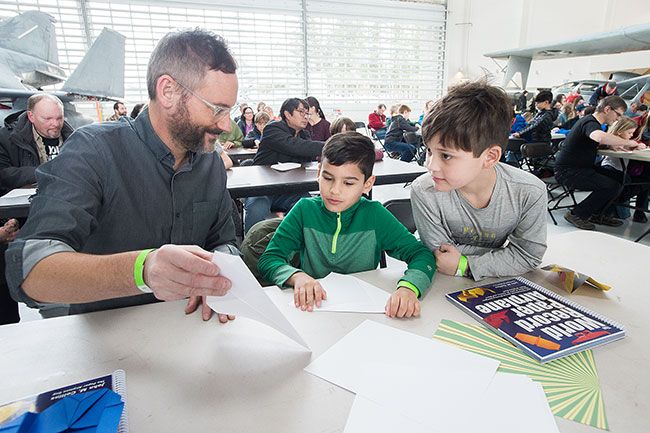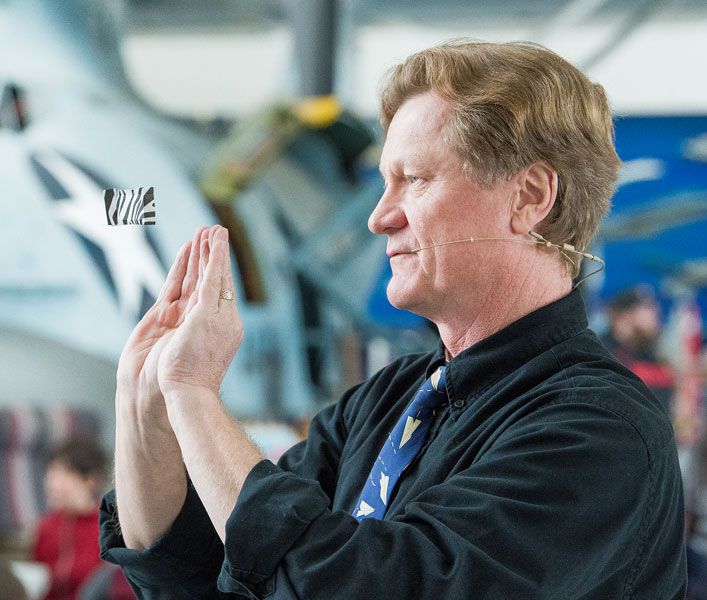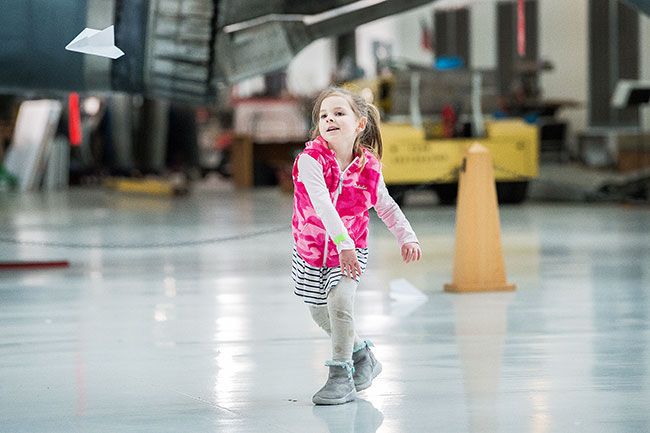 John Collins, known as "The Paper Airplane Guy," thrilled visitors to the Evergreen Aviation Museum Saturday.
Collins always draws a crowd for his annual visits, in which he talks about aerodynamics and folds paper into planes of various types and sizes.
This year, he gave three presentations, one for members and two for the general public.