Patty Louise (Dunlap) Helige - 1954 - 2018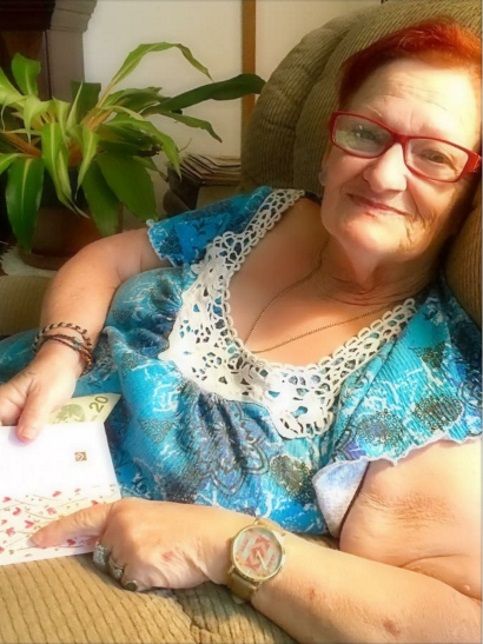 Patty Louise (Dunlap) Helige passed from this life into a better one on October 1, 2018, at the age of 64 years. Patty was a resident of Independence, Oregon, where she lived with her oldest daughter, Misti Ascencio. She died peacefully at Salem Hospital after a recent cancer diagnosis.
Patty was born July 6, 1954, in Weaverville, California, to parents Hershel and Louise Dunlap. They were ministers and served pastorates in Oklahoma, Texas, California and Oregon over six decades. As part of a family who loved music, Patty often sang in a trio with her older sister, Linda, and younger sister, Jodi, or with her mother and one of the sisters. Patty was gifted with a strong, beautiful singing voice and took the lead in these vocal arrangements. Many people were blessed by her lovely voice; requests for her to sing in church services or weddings were frequent.
In 1969, the Dunlap family moved to Dayton, Oregon, where Patty attended and graduated from Dayton High School in 1972. Patty worked at various jobs through the years, including at Putts Market (in Dayton), Diane's Foods (in McMinnville), and Shopko (in Salem). In 1983, Patty married Tom Helige, who preceded her in death in 1991.
Patty is the mother of and is survived by two daughters, Misti Ascencio of Independence, and Kerra Andrade, married to Cesar, of Salem, Oregon. She is the mother of five grandchildren, Nicolas Ascencio, married to Maria, of Madera, California, Jasmine, Adan, Sebastian and Isabella Andrade of Salem; as well as the great-grandmother of Alejandro and Selena Ascencio of Madera. Patty is also survived by her mother, Louise Dunlap of McMinnville; two sisters, Linda Collins of McMinnville, and Jodi Detrick, married to Don, of North Bend, Washington. Her nieces are Regina Kedroske, married to Brian, of Beaverton, Oregon, Kristina Hinds, married to Jesse, of McMinnville, Mark Detrick, married to Tracy, of McMinnville, and Jana Detrick of Seattle, Washington.
Patty liked doing needlework, especially crocheting. She had a special place in her heart for pets, especially dogs. But the thing she enjoyed most was spending time with her family, whom she loved deeply. Patty had a great sense of humor and was always ready to laugh. She put her trust in God and believed in the promise of eternal life through faith in Jesus. Patty's family will miss her quiet, sweet presence and will be celebrating her life at 2:00 p.m. Saturday, October 20, at Valley Latin Assembly, 411 Oak St. in Dayton, Oregon.