Zelda (Toni) Watts - 1948-2018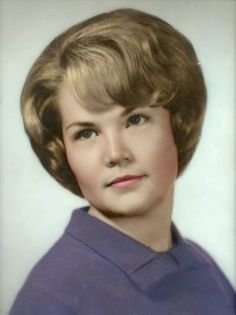 Zelda "Toni" Watts was born June 29, 1948, in McMinnville, Oregon, to parents Amel and Zelda Funk. She spent her years growing up in Whiteson on her mom and dad's farm and graduated from Amity High School as well as seminary. She moved away for a short time, but came back to her roots and built a house next to her sister on the old farm. She raised her children while working alongside her husband and doing the bookkeeping.
Toni loved the outdoors, fishing and hunting. She also played softball with her sister and was on a bowling league. She taught ceramics out of her home and won many awards with her ceramics. She enjoyed spending time with her friends and family. After retirement, she and Don spent a lot of time traveling via air and land. Everyone knew her for her warmth and laughter; no one was a stranger.
Zelda "Toni," wife, mother, grandmother and sister, will be truly missed as she was, and always will be, someone very special.
Viewing will take place from 3:00 to 6:00 p.m. Thursday and Friday, August 30 and 31, at the Chapel of Macy & Son. Services will be held at the family residence, 11570 S.W. Riverbend Rd., McMinnville, at 10:00 a.m. Saturday, September 1. Memorial contributions may be made to St. Jude's Cancer Treatment for Children, in care of Macy & Son. To leave condolences, visit www.macyandson.com.