Two arrested on burglary, theft, drug charges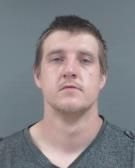 Two arrests have been made in connection with a burglary and theft ring carried out in several Yamhill County locations last May.
A commercial building located in the 100 block of W. Main Street in Yamhill was burglarized and property valued at more than $50,000 was stolen.
Multiple chainsaws, firearms and a fully restored 1958 Chevrolet pickup were taken. The sheriff's office solicited tips to identify suspects, and they were received from as far away as Southern California.
An industrial storage container belonging to Portland & Western Railroad and located near Oregon Vineyard Supply on St. Joseph Road in rural McMinnville was burglarized. Specialty tools were taken.
The stolen pickup was seen by a resident parked at the McBride Cemetery in rural Carlton. It was recovered and returned to its owner.
More specialty tools belonging to McMinnville Water & Light were stolen from trucks belonging to the utility at a power substation on Highway 18 in rural McMinnville.
Investigative work and the sharing of information between patrol deputies and detectives led Crime Response Team Detective Jacob Herr to serve a search warrant on property in the 17000 block of N.E. Geelan Road in rural Yamhill.
Stolen property from the burglaries in addition to heroin and methamphetaine was seized.
Brock Lawrence Keinonen, 32, of Carlton, and Riley Corbin Martin, 27, of Yamhill, were arrested on multiple charges stemming from these cases.
Martin is lodged in jail without bail and Keinonen is being held on $15,000 bail.
See Tuesday's News-Register for additional details.