Mary "Sue" Vergara 1940 - 2023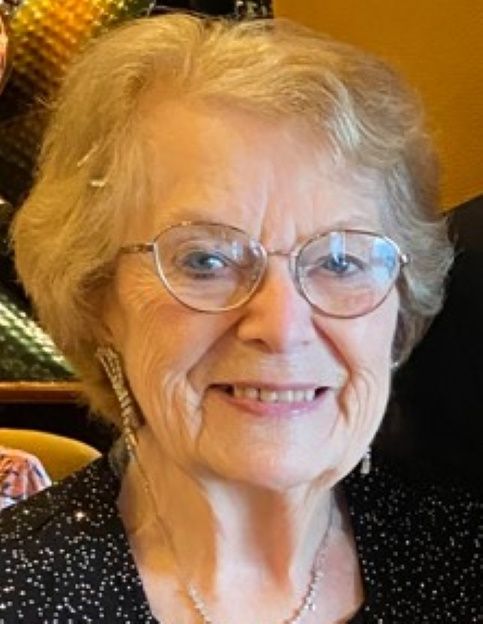 Mary "Sue" Vergara, 83, from Lafayette, Oregon, passed away February 17, 2023, in Portland, Oregon.
Sue was born in Bay City, Michigan, to parents Estelle Denton and Winfield Scott. She attended school in Brooklyn, Michigan. She graduated from Brooklyn Community Schools in 1959.
Sue married a Navy man, Samuel Rider, in 1962. They lived in California. They divorced in 1980. Sue met Antonio Vergara in 1983, and they married in December of 1990. In 2004, Sue and Tony left California for Lafayette. They enjoyed fishing and crabbing. They spent many years traveling around the United States in their travel trailer. They also enjoyed dancing, attending Elks Club events, and volunteering at the Evergreen Aviation Museum.
Sue began volunteering at Evergreen Aviation Museum in 2004 and continued until her death. She enjoyed her Thursday volunteer day as well as helping at most of the special events at the airpark. Sue was a member of the McMinnville Elks Club and a member of the Eighth Air Force Historical Society.
She also enjoyed making crafts and selling them at craft fairs, going to yard sales, and spending time with friends. Sue loved entertaining friends by cooking a meal for them.
Sue is survived by her three stepsons, Michael (Susan), Edward (Sheryl), and David (Debbie); her daughter-in-law, Linda; five grandchildren; and five great-grandchildren. Also grieving is her good friend, Bob Dean; his son, Dan; and his daughter, Nancy (Mark) and their son, Nicholas. She was preceded in death by her husband, Tony, and her stepson, Antonio Thomas.
Sue will be interred with her husband, Tony, at the Arizona Veterans Memorial Cemetery in Marana, Arizona.
In lieu of flowers, donations may be made in Sue's name to the St. Jude Children's Research Hospital. (www.stjude.org)