Off to a gooey start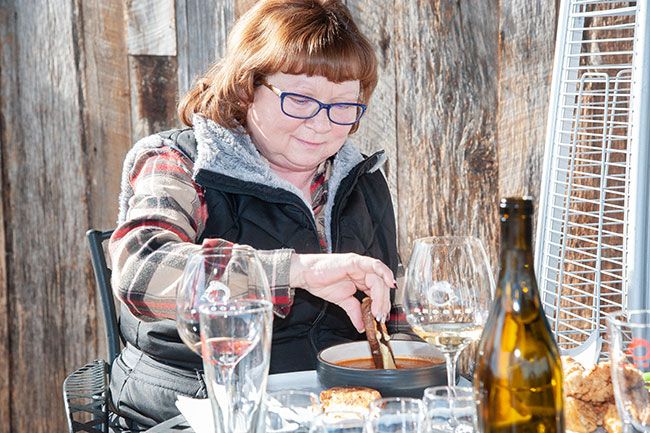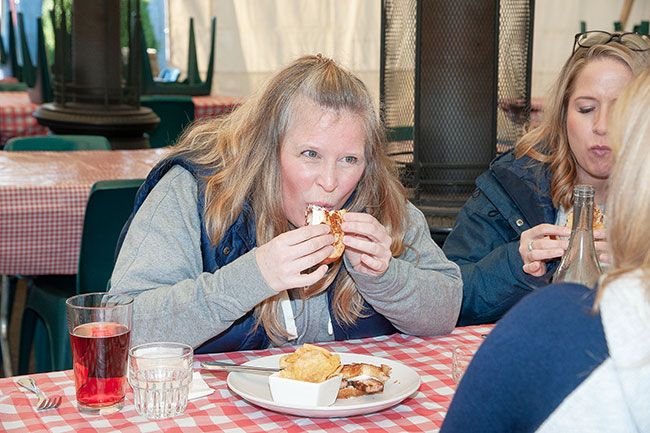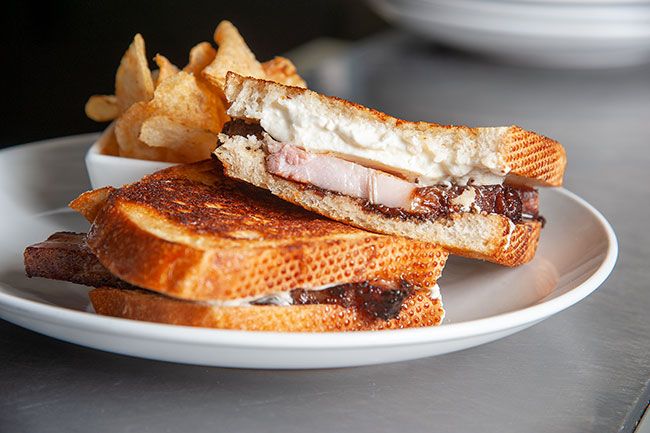 Diners eagerly started ordering Melt Down specials as the annual grilled cheese fundraiser for the county food bank kicked off Feb. 1. Halfway through the month, the 29 participating restaurants report plenty of sandwich sales.
"We love it," said Julie Davis of the Horse Radish in Carlton, which is participating for the third year. "It gives people a reason to get out and try a sandwich. It's good for us and it's good for the food bank."
Restaurants donate $2 per sandwich to YCAP, which distributes food to locations throughout the county.
Taylor McLean-Down, YCAP's development specialist in charge of the Melt Down, said restaurants have been contacting her to say how pleased they are.
The Ribslayer in McMinnville reported selling more of its BBQ To Go sandwiches during the first week of February than it did during the first week last year. The special, which also was popular in 2020, features beef brisket, bacon, Mama Lil's peppers on Texas toast with jack and Swiss cheeses
"People want something fun to do," McLean-Down said.
The fundraiser lasts through February.
Many people already have qualified for prizes by collecting stamps for patronizing at least seven Melt Down specials. Some have eaten 20 or more already, and one was four sandwiches away from having her entire map stamped by Wednesday.
For those with seven or 14 stamps, prizes can be picked up at "pop-up" prize locations from noon to 2 p.m. on the Fridays of Feb. 19 and 26 at Two Dogs Taphouse, Third and Ford streets in downtown McMinnville. For more information, contact McLean-Down at taylord@yamhillcap.org.
Participants also can win prizes by photographing their sandwiches and posting the photos on Facebook with the hashtag, #themeltdown.
Melt Down T-shirts and hoodies also are available for purchase for $25 and $60, respectively. Proceeds go to the food bank.
McLean-Down is still planning her own strategy for the rest of the Melt Down month.
She'd eaten four specials by midweek, at the Laughing Bean, the Amity Taphouse, Golden Valley Brewery and The Diner. A fan of Caprese salads, she said she especially enjoyed Golden's Valley's grilled cheese with fontina, Parmesan and mozzarella with tomatoes and basil.
If she visits the Horse Radish, she will be able to try Chef Mark Zangara's creation, called the PB&JK. It features housemade pork belly and fig Balsamic jam along with burrata cheese, similar to mozzarella.
Zangara said he wanted to keep the sandwich fairly simple so each ingredient would shine.
One of the PB&JK's he grilled this week went to three friends visiting Carlton for lunch.
"Smells so good!" Rachel Boschma of Tigard said as a server brought out the sandwich. "So yummy!"
She divided it into sections, each with white cheese oozing out the sides. She handed one piece to Christina Slater and another to Shanna Kerr, both of Yamhill.
"There's no such thing as too much cheese," Kerr said.
The friends bit into the sandwich. "Mmmmmm," they said.
For more information, including descriptions of all sandwich specials, go to the Melt Down Facebook page or to YCAP's website, yamhillcap.org/tmd2021.