Mac Hub runs auction after spring pickups around McMinnville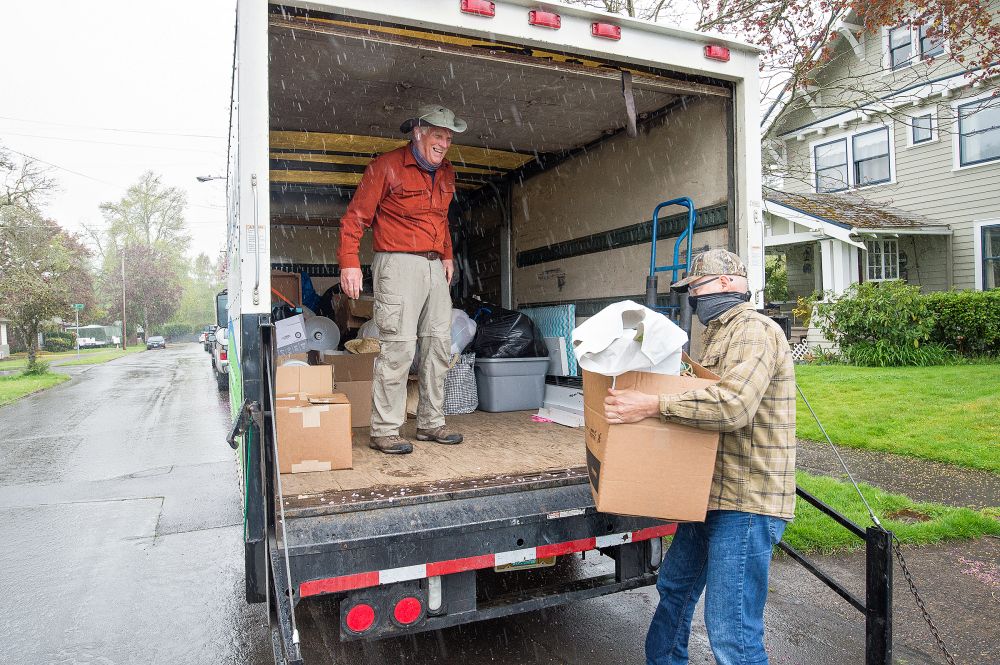 Auction days are Tuesday through Friday, Aug. 4-7.
Items in the MacHub Online Auction for a Cause are from among thousands of donations that volunteers picked up during seven weekends in April, May and June. Hundreds of area residents requested curbside pickups to help them clear out excess "stuff" in their lives.
Chairs, dressers, cabinets, hutches and more are included. About 120 items are in the registry, with more to be added prior to auction days. To view the auction catalog and register for the auction, go to the MacHub Facebook page, at www.facebook.com/McMinnvilleHub, and hit the "Shop Now" button.
The event is being run by six MacHub interns whose services are being provided without cost by the McMinnville Economic Development Partnership.
MacHub operates an online thrift shop that sells donated goods. Swedemom provides online sales software and organizational services to MacHub and other charitable groups. All proceeds of this local online auction will be used for MacHub community programs that help people and businesses convert unwanted items into charitable giving.
The organizations's president, Cami Nyquist, continues the center's search for permanent storage. This year, MacHub acquired temporary space at the county fairgrounds, in a donated Alpine Avenue quonset hut, at Oregon Lithoprint and in leased storage units. It's coordinating with other local charitable groups in search of permanent location to continue and expand its program.
"This has probably been one of the top-inspiring things I have ever been part of," Nyquist said. "We see people serving an often unspoken need to help others de-clutter and simplify their lives, and giving those things to help others in need. It's the heartbeat of the collective mission that MacHub has helped rekindle at this moment in history."
The MacHub project has distributed items for sale in the Habitat for Humanity ReStore and other area thrift shop operations. Next week's online auction, if successful, may be repeated in the future.