West Valley program to aid traumatized kids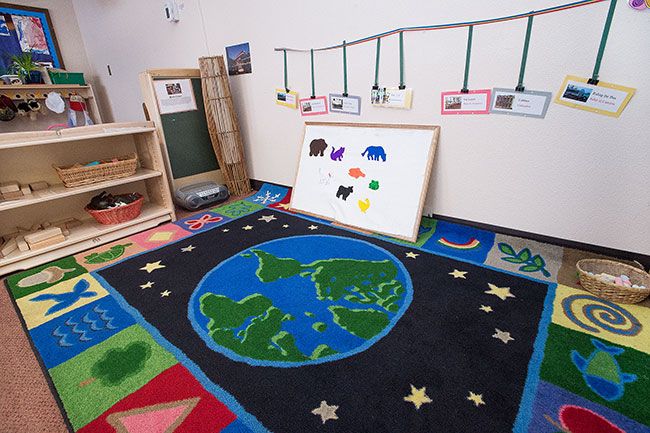 WILLAMINA — The classrooms at A Family Place relief nurseries are typical for youngsters between 1 and 5, with toys, stuffed animals and books scattered throughout. But look closer, and you'll notice an effort to tailor them to children facing trauma.
The teacher-pupil ratio is just 1 to 2. The colors are muted, the language positive. Youngsters have the benefit of reinforcement from teachers and bins filled with materials designed to provide sensory stimulation, ranging from sand to herbs.
A Family Place is planning to expand next into the West Valley, which accounts for 22 percent of the county's abuse and neglect cases.
The agency aims to prevent a cycle of stress and trauma passed from generation to generation. It is coordinating with the Willamina School District, which hopes to implement similar care within its educational system.
Environments like the relief nursery assist children to "be ready for learning once they enter public school," said Nancy Alderman, supervisor in McMinnville. "And it will also help heal some past trauma."
She's observed children who first enter her classrooms running, screaming or pushing everything off the shelves. But after working with specifically trained teachers in the immersive program, they can better understand and cope with their stresses and socialize appropriately.
"That's why we're just so committed to this," Alderman said. "So we can help those children so they can be ready to learn and grow into great citizens."
The relief nursery also works with parents by providing transportation to kids to and from school, hosting classes to teach support skills and conducting in-home visits.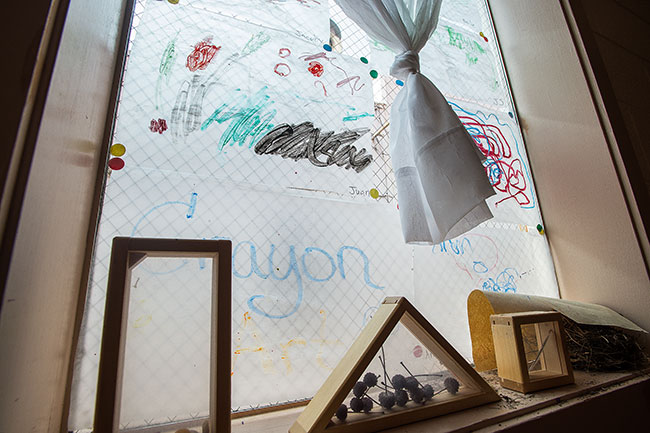 "And the relief nursery model is just really highly effective at heading things off before there's a real issue," said Outreach Coordinator Joi Bailey. "It's all prevention oriented for a reason, because that age, 0 to 5, is where research shows that we can have the greatest long-term impact on a child's life. So if we can make sure they know safety and stability, their outcomes later on are just vastly improved."
Classrooms are specialized to make kids feel safe, cope with stress and gain social skills.
Teachers are trained to use positive or neutral language, and to assist youngsters in labeling their emotions so they can explain their feelings rather than act out.
The classroom also features special stations to fit a child's needs, whether they need quiet time alone, time to snuggle with an adult, or time to sift through sensory activities. Elements of nature are also scattered throughout, which Bailey said can help reduce stress.
"These are the most highly stressed children in our community and you watch them come in," she said. "They're guarded, they're frightened.
"They have no words for the trauma that they've seen, and you can see it on them. They're wearing it; they're wearing their trauma."
Visiting with children after they've received support through the program, she notices them improving, Bailey said.
"You get to see those leaps and bounds," she said. "A child that's experiencing trauma and then is placed in a really supportive environment thrives in a way that is pretty incredible to see."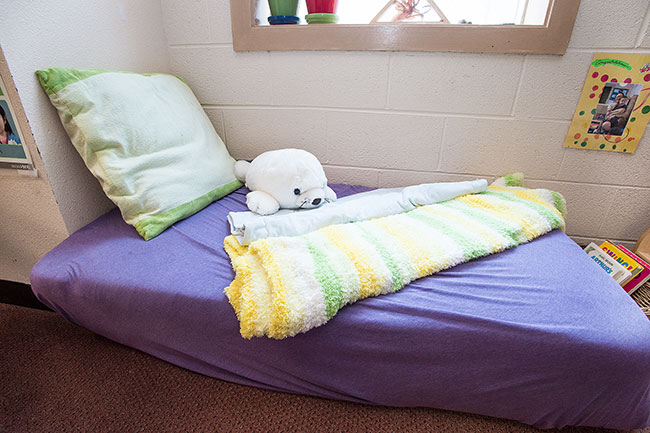 Although the agency is still searching for a location, the new program should be operational by December 2019.
The agency is planning two classrooms, each serving eight to 11 kids. It is planning to extend its home-visit and parenting programs to other children as well.
"The need for a preschool in this area is huge," said Willamina School Superintendent Carrie Zimbrick. "But a preschool that would have some access to supports I think would be even more valuable."
Aside from encouraging the relief nursery expansion, Zimbrick has emphasized the need for similar care within schools for the past few years.
"Kindergarten is so demanding now," she said. "It is all day long. They are learning to read.
"These are 5-year-olds that we have really high expectations for, and it can be hard. And without some of those readiness skills in place, it's compounded for them."
She said the elementary school has created a wellness space designed to help kids cope with anxiety during the day, similar to the sensory-stimulation features at A Family Place.
Up to 500 students a month are entering the quiet room and picking sensory stations to regulate their feelings, including a relaxation station.
"And then they bring that level of anxiety down and can go back and participate in the class and function," Zimbrick said. "But when that anxiety's getting in their way, it really prevents them from being able to learn. So we've got to find ways to help them."
Zimbrick hopes to include wellness rooms in the middle and high schools for older students. She said teachers have been supportive of the idea.
She hopes the nursery not only eases the transition into the school system, but also showcases the positive effect of stress-relieving care.
"The relief nursery will not only bring a lot to our kids and families, it will bring a lot to our staff," she said. "[They'll] hear the gains these families have made or these kids have made. Let's keep this going."